Here's What California's New Cosmetics Bill Could Mean For Your Makeup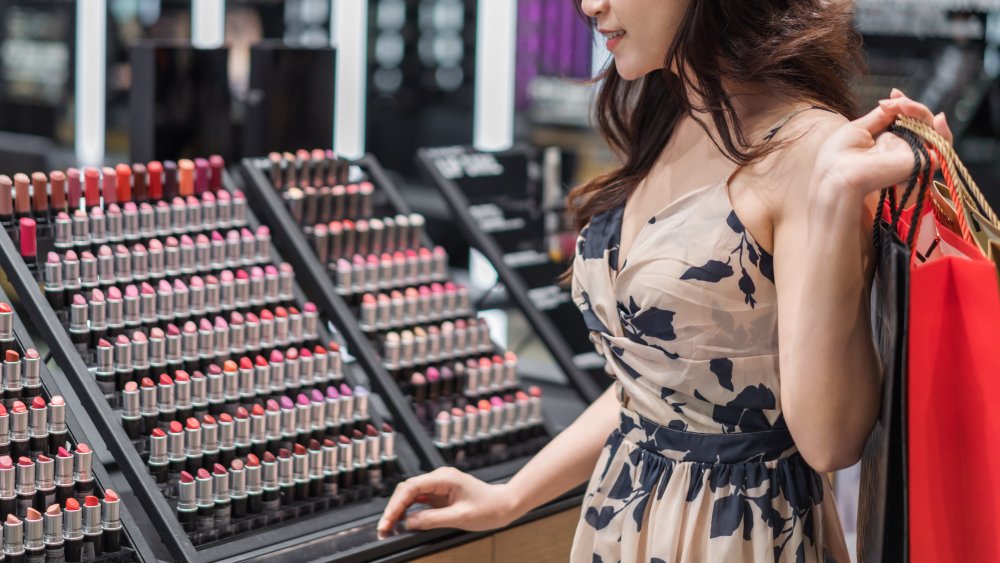 Shutterstock
We grow up obsessed with beauty. Research scientist, Kimberly Berge, told CNBC that the average teenage girl will use "14 personal care products a day." In 2017, the New York Post reported on a Groupon study. It found that, as American women, we typically dish out $313 a month on our appearance.  
Now, California Governor Gavin Newsom has done for makeup lovers what, per EcoWatch, the United States federal government has failed to do since 1938: regulate the cosmetics industry. To be clear, when California does something like this, the nation watches. The National Law Review predicts that the Toxic-Free Cosmetics Act (i.e., Assembly Bill 2762) will have both "national and global ripple effects." Other states are likely to follow suit. Also, because California is the fifth-largest economy in the world, cosmetic companies may adjust their manufacturing processes across the board in accordance with the new regulations. This is big news. 
It's also long overdue. CNN reports that between 2015 and 2016, complaints submitted to the FDA documenting the adverse health effects of cosmetics and personal care products doubled. In 2018, Environmental Watch Groups' Scott Faber told CNBC that "even pesticides" were more regulated than cosmetics. And while the FDA has limited power over the cosmetics industry, what they've found over the past few years is disturbing. In 2018, for example, the regulatory agency warned consumers that they'd detected asbestos in Johnson's Baby Powder and Claire's makeup products. 
What, concretely, does California's bill mean for your future makeup purchases?  
As of 2025, you won't be able to buy cosmetics containing these toxins in California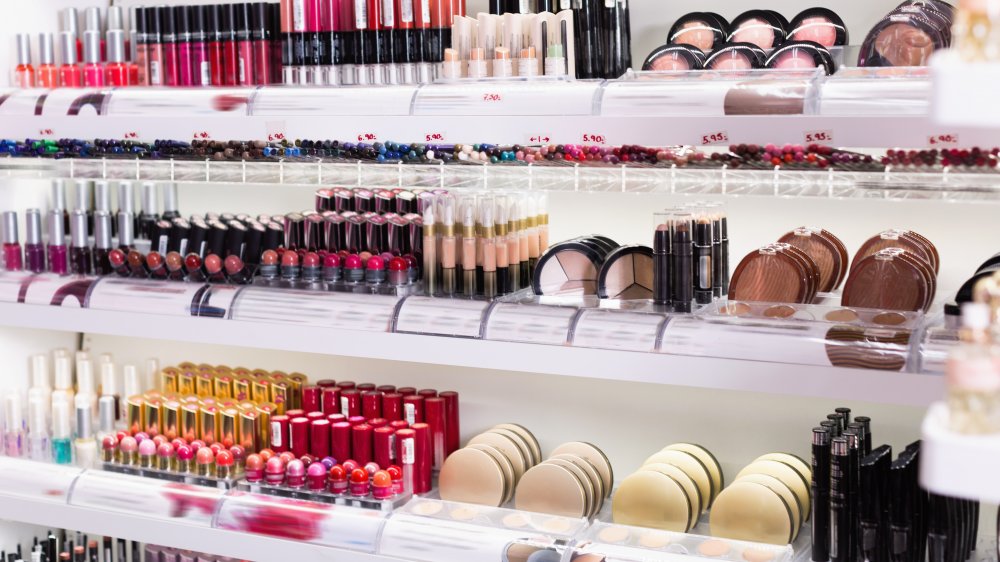 Shutterstock
The Toxic-Free Cosmetics Act bans the manufacturing, sale, delivery, holding, or offering for sale of cosmetic products that purposefully include any one of 25 chemicals. When it takes effect in January of 2025, cosmetic companies will no longer be able to incorporate dibutyl phthalate, diethylhexyl phthalate, formaldehyde, paraformaldehyde, methylene glycol, quaternium-15, mercury, isobutylparaben, isopropylparaben, m-Phenylenediamine and its salts, o-Phenylenediamine and its salts, and several per- and polyfluoroalkyl substances into their products. 
Researchers link Dibutyl phthalate (found in nail polishes and fragrances) to developmental defects and reduced sperm count (via David Suzuki Foundation). Janet Nudelman, bill co-sponsor, confirmed that the majority of the banned-chemicals are also linked to breast cancer, pointing to the dangers of formaldehyde in bubble baths and mercury in skin lightening creams (via EWG). Black Women for Wellness' Nourbese Flint, heralds the bill as a victory. "Levels of formaldehyde that could be used to embalm a body are being used in hair straighteners, and Black women who dye their hair are 60 percent more likely to develop breast cancer," she explained. Meanwhile, in its press release, the State of California indicated the bill will protect salon workers who traditionally run high risks of contracting fragrance skin allergies due to exposure to toxic chemicals in personal care products. 
Per Medtruth, The European Union has already banned all of the chemicals in question. California is the first state to do so.