Where Jaslene Gonzalez From America's Next Top Model Is Today
Jerritt Clark/Getty Images
Jaslene Gonzalez wanted to be a model since she was little. On her website, she says "I'd be posing in front of the mirror in my room, staring at inspirational collages of supermodels on my walls." Those dreams may have seemed dashed when in cycle 7, Jaslene didn't make the cut to be on America's Next Top Model.
She didn't let that setback stop her. Far from that bedroom in Chicago and moving past rejection, Jaslene came back to the show and took on the other aspiring models in cycle 8 — and came out on top thanks to her signature walk and high-fashion look. She was so good, she was the first winner to never end in the bottom two before an elimination. With that win, the new model got an Elite Model Management contract, a cover and spread in Seventeen, and a $100,000 contract with CoverGirl (via Insider).
She's kept busy in the years since being an ANTM winner.
Today Jaslene is teaching others how to work it for the cameras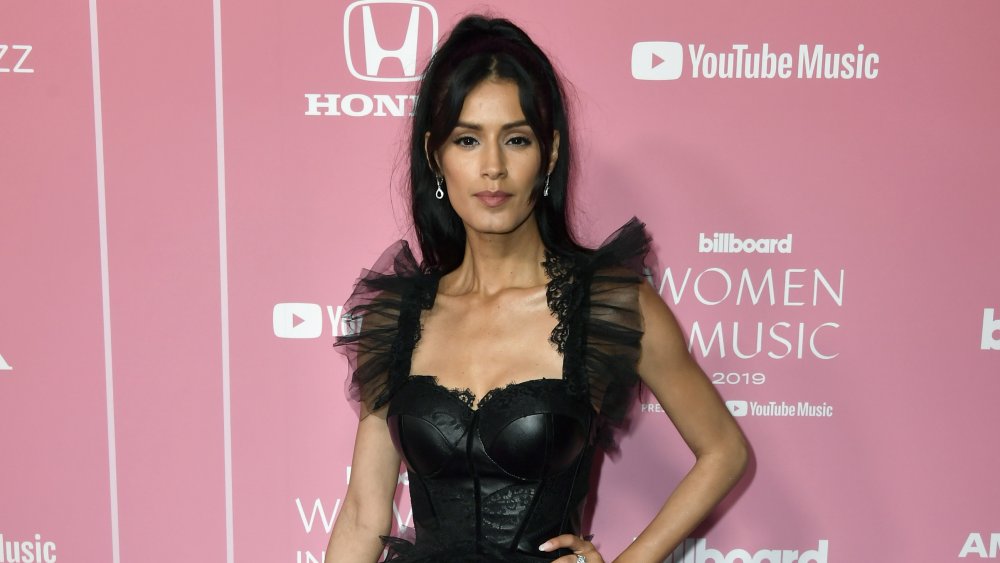 Frazer Harrison/Getty Images
Jaslene used her platform for good. In 2008, she worked with Liz Claiborne and the National Domestic Violence Hotline on their Love is Not Abuse campaign to help empower teens to get out of and avoid unhealthy relationships (via Latina).
And she's kept up the modeling work on the runway and in magazines with spreads in Women's Wear Daily, Seventeen, US Weekly, and more (via Insider). Jaslene even popped up next to Tyra Banks on TV again with an appearance in 2009 on The Tyra Banks Show (via Entertainment Weekly).
Along with her own modeling work and showing up on the red carpet, she's started her own business working with aspiring models. She's founded On Set with Jaslene, which according to the Facebook page, is "An empowerment course aimed to promote inner beauty while offering the professional experience of a hands-on photo shoot." Along with a team of industry professionals, she's looking to guide those who were perhaps just like her, needing a leg up and a confidence boost in a wildly competitive business — but without the cutthroat reality TV aspect and Tyra Banks potentially eliminating you at the end of a session.