How Diane Sawyer's Investigations Led Her To A Jail Cell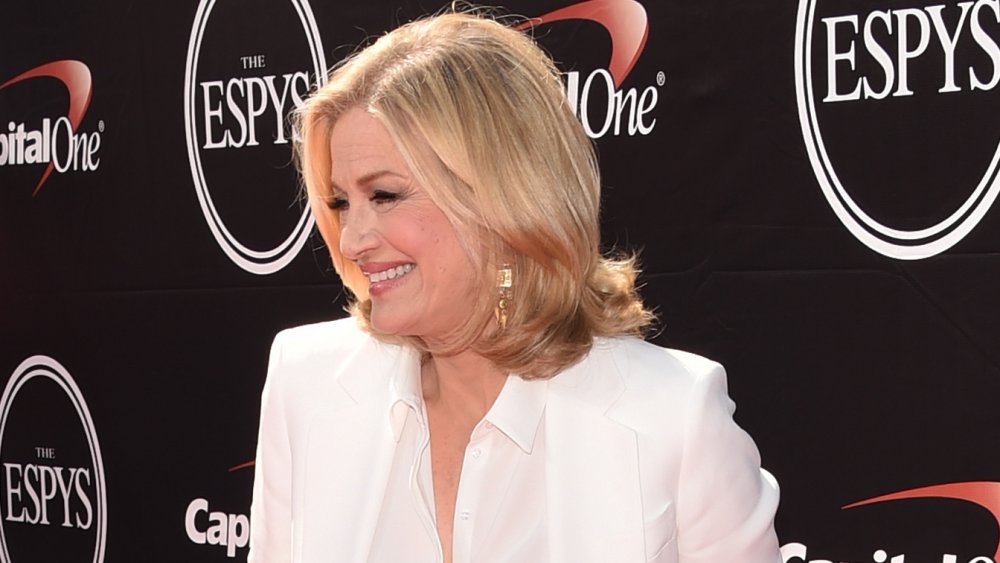 Jason Merritt/term/Getty Images
In 1991, Boris Yeltsin's government was trying to stave off a coup. Diane Sawyer was outside the Russian White House where Yeltsin was strategizing next moves. "And I went up, and the guard said women would not be allowed in the building at this point because it was too dangerous," Sawyer recounted to Time, "and I said, I'm not a woman, I'm an American journalist." (Stash that comeback away the next time you're in a similar situation.) The guard, perplexed, let her in. She found Yeltsin upstairs. "I have to say he was profoundly shocked," Sawyer remembered, "and he just said, 'tell everyone we're not dead yet.'"  
Clearly, when Sawyer wants to talk to somebody, she'll succeed. Over the course of her career, we've watched her gain exclusive access to the famous, including Whitney Houston, Michael Jackson, and Mel Gibson; the infamous, including Charles Manson and Amanda Knox; and the powerful, including President Nixon, President Bush, and President Obama (via ABC7 and ABC News). Perhaps more poignantly, Sawyer has used her influence to cast a light on the otherwise invisible. In 1996 and in 2004, the Peabody award-winning journalist took cameras where they're seldom allowed: behind bars (via Next TV). During each investigation, Sawyer exchanged street clothes for a prison uniform and her own bedroom for a jail cell.
Diane Sawyer spent time in a jail cell to reveal the plight of incarcerated women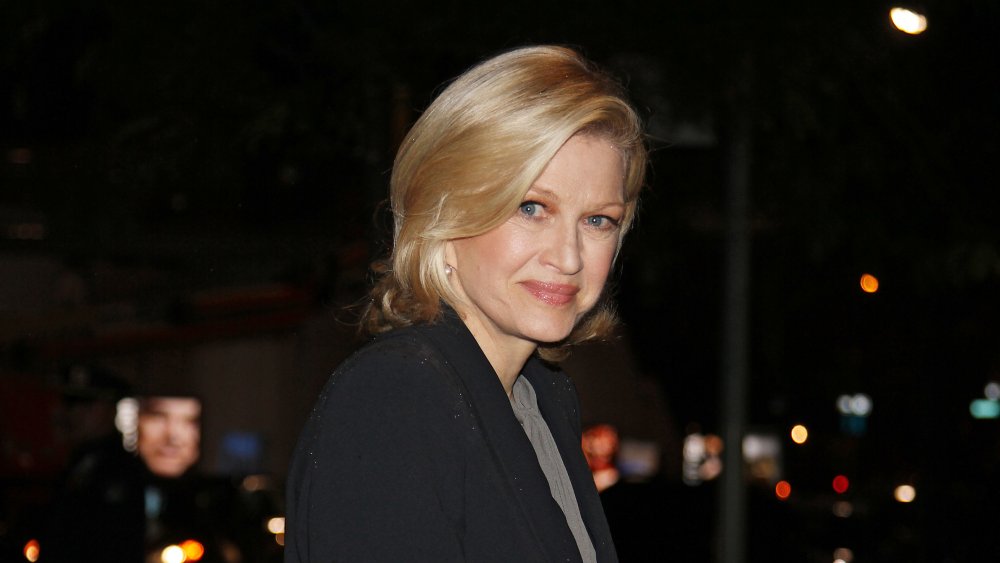 Rob Kim/Getty Images
In 2015, Sawyer explained her work exposing the life of women in jail. "Something isn't working," Sawyer told Good Morning America, "because America incarcerates more women than any other country on earth, [and they get] longer sentences on average" (via YouTube). 
 Sawyer had the personal experience to back up her analysis. The first time she went behind bars in 1996, the journalist spent two nights in a Louisiana jail. It was, she reflected to ABC News, "a lost continent of 637 women." Upon entering the maximum-security building (no prior body search required), an inmate yelled that Sawyer's hands should have been shackled. "We all hear each other," Sawyer narrated, "It's deafening, the flushing, the bars clanging." Inmates taught her to communicate through her cell's vents, and "how to fold my pant legs the prison way." She was woken up at 4:30 in the morning. "It was a long night, I won't say it wasn't," Sawyer admitted. 
In 2004, she went back behind bars, this time to a prison in Atlanta (via ABC News). During that stay, an inmate showed Sawyer how to make a homemade sex toy. Similar to her 1996 experience, she described the prison's culture as permeated by "constant fear and bouts of occasional violence." A prison guard told Sawyer, "You want to shock them. You want to make it the worst experience they ever had, so they never come back."