This Is The Best Day Of The Week To Shop At Marshalls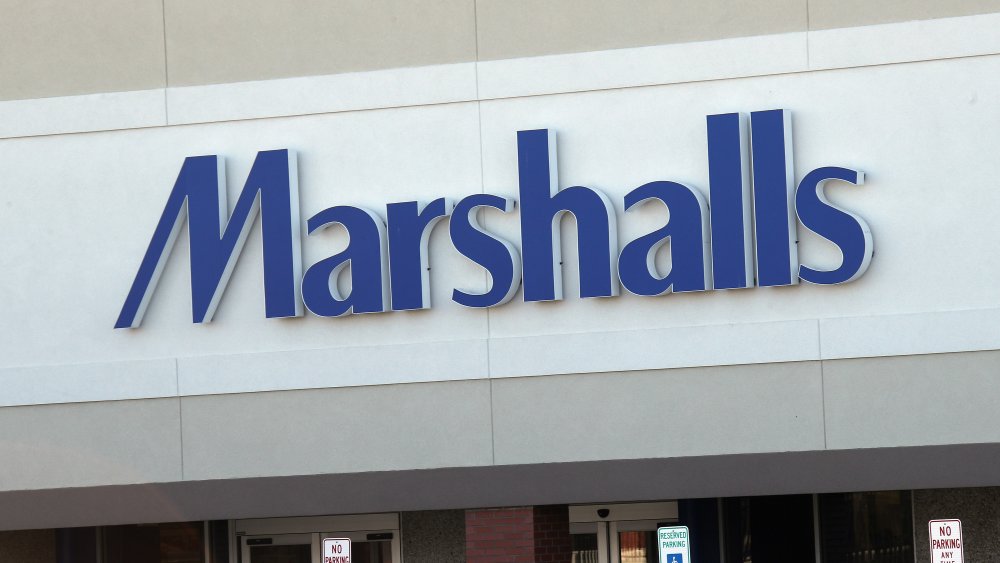 Bruce Bennett/Getty Images
Is there such a thing as a bad day to shop at Marshalls? Whether you're looking for some cute new kicks, fun knick-knacks to upgrade your abode, or want to score a steal on high-end cosmetics, Marshalls is a discount lover's mecca. You'll almost always find something, if not an overflowing cartful, every single trip. But, to get free reign of the newest inventory, your best bet is to go on a Wednesday morning. Why? Because shipments come in on Tuesday night, and store workers display this fresh merch on the floor after closing (per Real Simple). That means whoever walks in the door on Wednesday morning gets first dibs on this treasure.
The key, though, is to get to Marshalls early enough, according to shopping expert Christine Lee of the Instagram account @HomeGoodsObsessed. "The best time to shop is weekday mornings when everything is tidy, clean, and well-stocked from the overnight shipment," she told Good Housekeeping, noting, though, that Monday mornings are not so great, since the staff is dealing with clean up from the weekend crowds.
Fridays are worth a trip to Marshalls, too
Tuesday nights aren't the only time Marshalls gets in shipments of new products. On Fridays, the store starts preparing for their busiest days of the week — Saturday and Sunday — by setting out tons of products, Lee explained. "To really up your chances of scoring a unique find, head to Marshalls on Friday when the stores are stocking the shelves for the weekend crowds," she said.
Of course, every Marshalls is a little different, and while they might get new products on certain days of the week, some of those shipments might have more goodies in them than others. That's why your best bet is to befriend an employee who can give you the skinny on when to plan your next visit, noted coupon blogger Kyle James. "I think Marshalls has some of the friendliest and most helpful employees of any large chain store I have been in," they posted in Rather Be Shopping. "They always point me to the best deals and drop the dirt about new shipments and when they will be hitting the sales floor."