The Truth About Kamala Harris' Relationship With Her Husband's Ex-Wife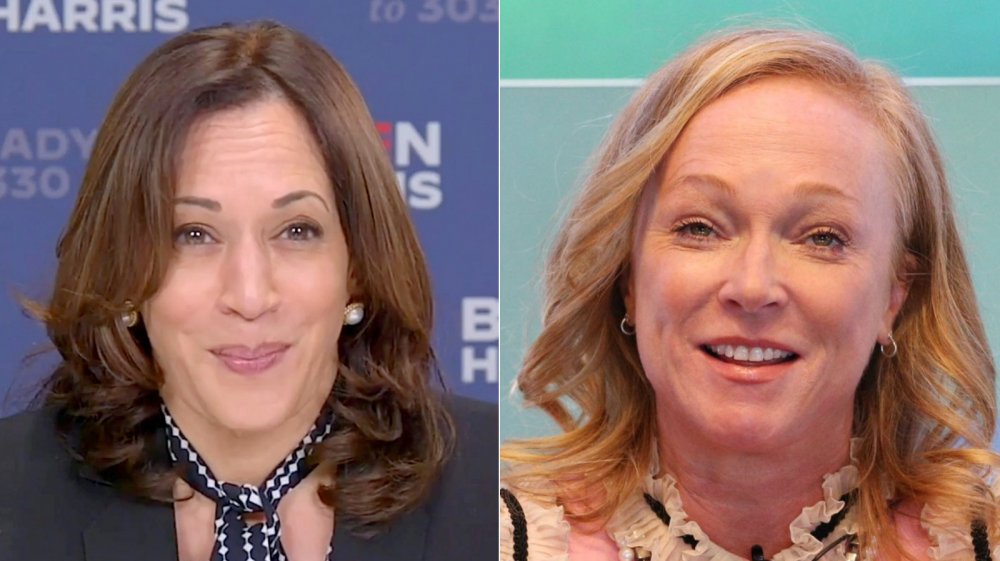 Getty Images, Robin Marchant/Getty Images
A lot of people might find it hard to get along with their significant other's ex, but Kamala Harris isn't one of them. Joe Biden's VP pick has a good relationship with her husband Douglas Emhoff's extended family, and that includes his ex-wife, Kerstin.
In fact, they're on such good terms that Kerstin, who is the co-founder and the chief executive of Prettybird, a production company, even signed up to help Harris' campaign when she ran for president. Kerstin told Marie Claire that Harris' campaign staff was shocked that she had volunteered to use her creative skills and her network to help her ex-husband's wife. "They were like, 'The ex-wife wants to do what?'" she said.
Emhoff and his ex-wife share two children together, Cole and Ella. Cole told the outlet that he wasn't surprised that his mom wanted to help his stepmom, crediting the surprising move to his dad. "He just has this quality where he can bring a room together," he said.
Kamala Harris is 'dear friends' with her husband's ex-wife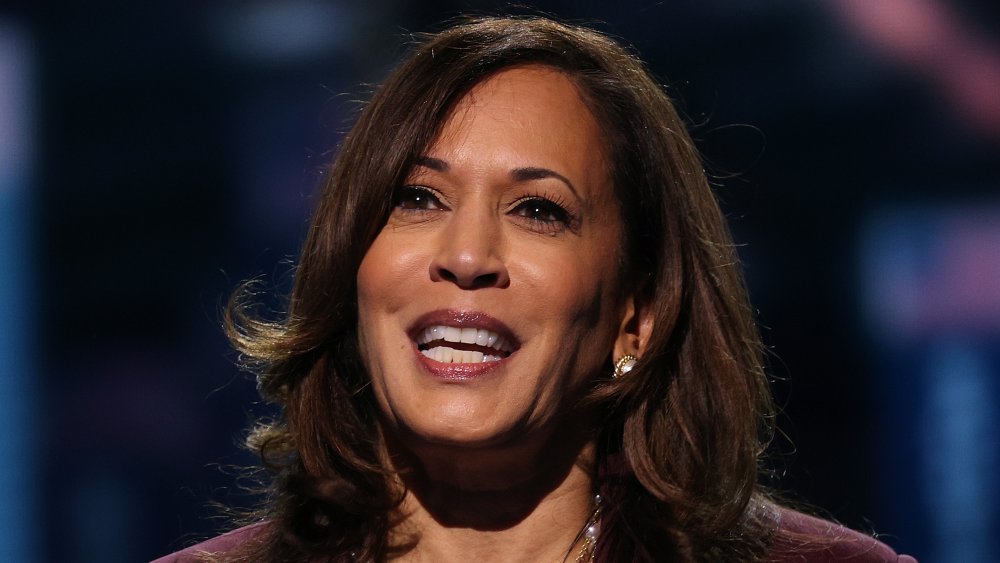 Win Mcnamee/Getty Images
Kerstin supported Harris long before she ran for president, though. She said that when her ex-husband started dating the then-attorney general of California, she wasn't upset that her ex had moved on. "I just thought, 'Wow, that's cool. Don't mess this up!'" she said.
In 2019, Harris wrote a piece for Elle describing her blended family. In it, she described Kerstin as "an incredible mother." She explained that the two women became "dear friends," bonding over Cole and Ella."She and I became a duo of cheerleaders in the bleachers at Ella's swim meets and basketball games, often to Ella's embarrassment," Harris wrote. "We sometimes joke that our modern family is almost a little too functional."
To Harris, Kerstin is not just a friend, but a member of the family. "I am so thankful to Doug, to Kerstin, and most of all, to Ella and Cole," she wrote.