Why Jana Duggar's Latest Instagram Post Caused So Much Controversy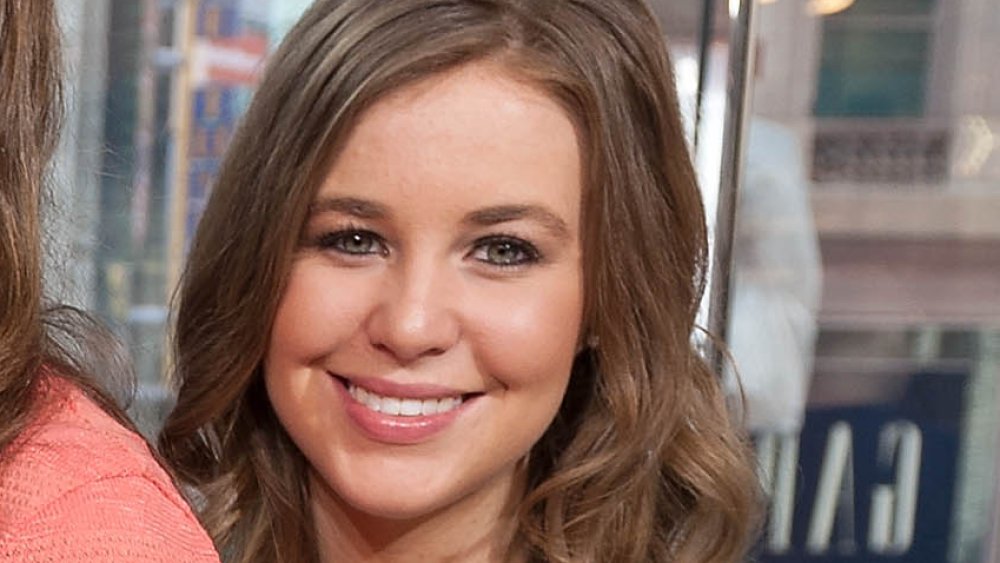 D Dipasupil/Getty Images
The Duggars are no strangers to controversy and frequently face scrutiny from fans and critics alike. Jana Duggar is the latest of the Duggar clan to come under fire for a controversial social media post.
The post in question is a video of her brother, James Duggar. Jana posted a snippet of the video on Instagram. "James is so creative and is always surprising us with the things he comes up with!" she wrote in the caption. "Check out the new yard artwork he did with just a weedeater!"
The video clip on Instagram didn't seem political, and it really did look like James was just creating lawn art. The entire video is posted on YouTube, though, and shows that the "yard artwork" James was creating was actually a political message. In the full video, James can be seen using weedeater to spell out "Trump 2020."
The Duggar family is quite conservative
The Duggars make no secret of their conservative beliefs. CheatSheet noted that family patriarch Jim Bob Duggar is a Republican and served in the Arkansas House of Representatives for three years beginning in 1999. His son, Jedidiah, announced he was running for Arkansas State Representative in 2019. Not surprisingly, Jedidiah is also quite conservative. "I will unequivocally advocate for conservative values. I am a Christian and I will stand up for religious liberty, I am pro-life and I will be an advocate for the unborn, and I will always defend our Second Amendment," he said on Instagram. "With your support, I will be a strong, conservative voice in Little Rock for District 89."
In spite of the Duggar family's well-known conservative values, people were still dismayed to see the family so openly supporting Donald Trump. "A family that speaks of Christian values and love supports a man that spreads so much hate," commented one person on Jana's Instagram post (via CheatSheet). "Disappointing."
Another wrote, "I like you a lot Jana and I think you're really smart but that man doesn't have an ounce of goodness in his heart. Can't believe I'm disappointed right now over things I already knew."