Why YouTuber Patricia Bright's Makeup Collection Is A Game Changer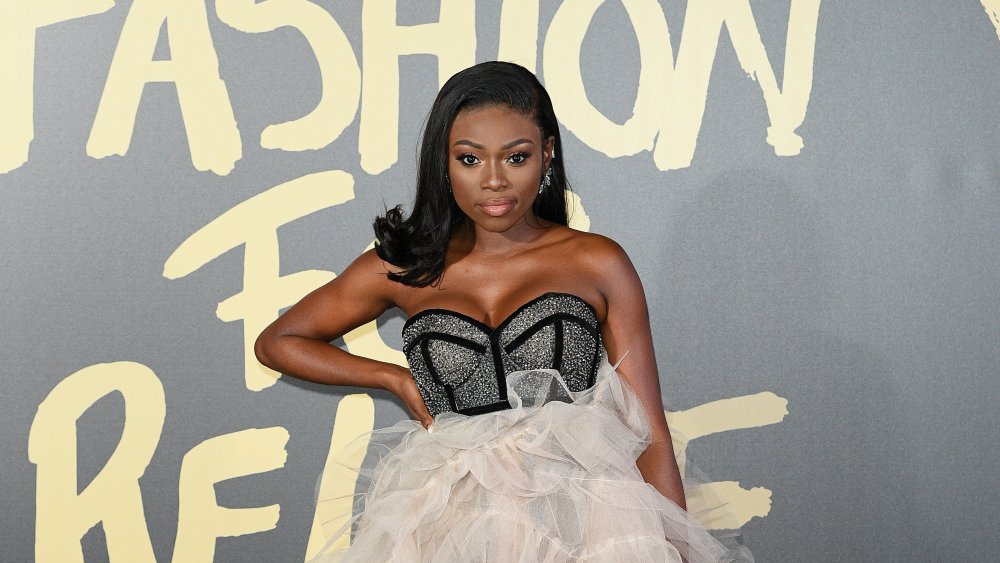 Daniele Venturelli/Getty Images
Beauty influencer and London-based YouTube star Patricia Bright continues to prove that women can have it all. Last year, according to Forbes, the entrepreneur published her first book, Heart & Hustle, and launched her online master class on becoming an influencer called The Break. She also gave birth to her second child, Nova, in her hallway (talk about an entrance!). On top of that, the longtime beauty blogger also collaborated with makeup brand Revolution on a game-changing, affordable capsule collection. Who says the good life isn't within reach?
The vegan and cruelty-free six-piece collection features four face and two eyeshadow palettes that range in price from $12 to $25. Each face palette comes with one shade for highlighting, one for contouring, and one for blush, while the eyeshadow collections each feature 28 colors to match your mood, from neon orange Yes Please to Superwoman pink. Bright says the line "is for people who want to explore different sides of themselves" (via Melan Mag).
Here's how Patricia Bright is rewriting the makeup rules
With many of us staying in these days, Patricia Bright's makeup collection may be just what we need to stave off boredom and make our faces pop on Zoom. "There was a time, especially in magazines, when we were told what products to use and which specific colours would suit us best," Bright recalled to Refinery29. "Rules that dictate what sort of colours people can wear should be disregarded entirely."
For Bright, a beauty blogger known for her brutal honesty and penchant for luxury brands such as Dior, Estée Lauder, and NARS, keeping the Revolution collaboration inclusive and accessible was key. "It was all about payoff. I wanted colour and I wanted quality," Patricia Bright says. "In regard to the blush palette specifically, I wanted to bring something to the high street that I thought was missing from a variety of ranges. There are very few blushes that work on the darker end of the [skin colour] spectrum on the high street, so I have made reference to a lot of my higher end favourites." 
As for her eyeshadows, Bright says you don't have to get fancy to achieve a put-together look. "If you want to put your finger in and press it on your eyes — which lots of people do because most people don't have a 10-piece brush collection — for an easy look, you can. I wanted to include colours that were wearable," the YouTube star says (via Melan Mag). Just make sure your fingers are clean before applying!