Why RHOC's Kelly Dodd's Hat Has Fans Seeing Red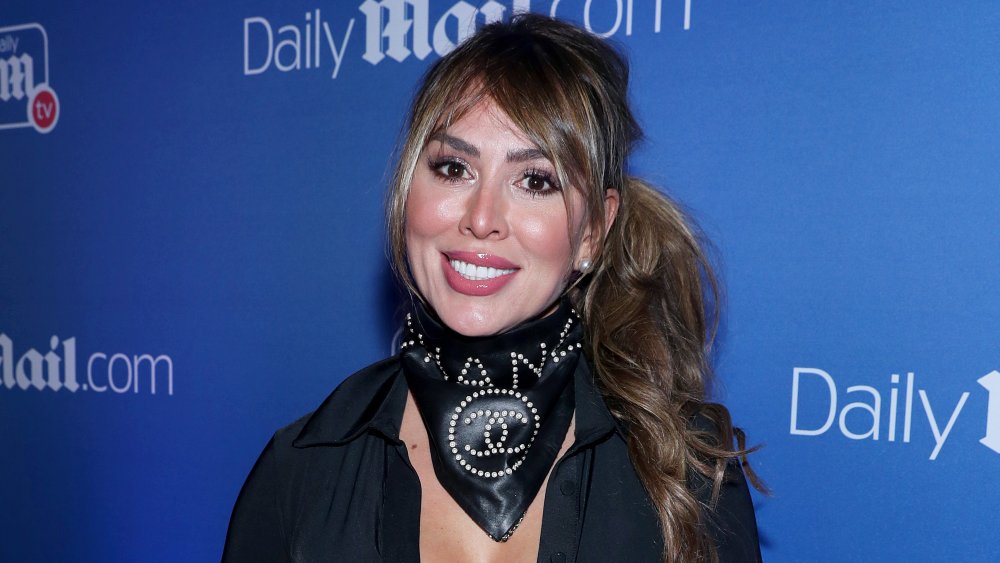 Bennett Raglin/Getty Images
Kelly Dodd from the Real Housewives of Orange County was in hot water over the weekend. The Bravo reality star donned a hat that read "Drunk Wives Matter" at her bridal shower, according to People. Dodd is set to marry Fox News correspondent, Rick Laventhal, this Saturday, Oct. 10. After many deemed her hat insensitive towards the Black Lives Matter movement and ongoing protests, she took to social media to release a statement.
"Over the weekend at my bridal shower I got lots of gifts and briefly displayed them," her Twitter post read. "One was a hat with a play on words since I'm about to be a wife, I'm on a Housewives TV show and might be drunk once in a while." She went on to explain that her intention was not to offend anyone or make a political statement and that she supports black lives and racial equality.
Fans were also upset about the lack of safety precautions at Kelly Dodd's bridal shower
Some of Kelly Dodd's co-stars on RHOC also attended the party including Emily Simpson and Gina Kirschenheiter, according to E! News. Fans weren't happy to see that guests weren't wearing masks or social distancing, despite being in a pandemic. After Dodd posted pictures from her bridal shower on Instagram, users wrote comments like, "Looks like a great Covid party!" and "Useless waste of time too many sick and dying...I guess it has to hit home and I don't wish that on anyone."
Dodd responded to the criticism commenting back, "yeah if you are compromised...let's talk about the people losing their businesses and losing their jobs and looting and alcoholism and divorce rates...I think the cure is worse than the disease...shutting down the economy...I feel bad for everyone!"
According to People, Bravo could not be reached for comment.