Kamala Harris Reveals Her Mom's Advice That Inspires Her Daily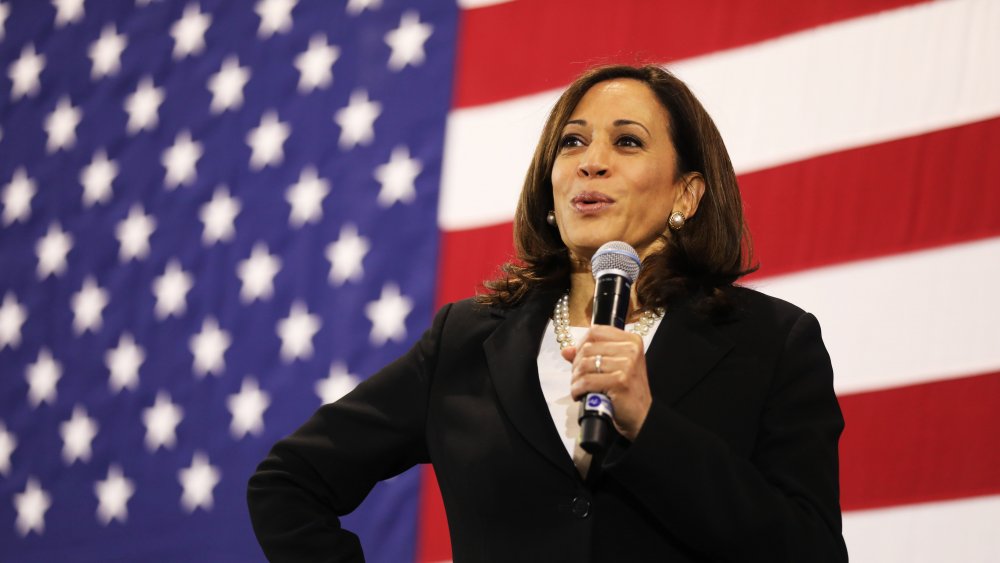 Spencer Platt/Getty Images
Kamala Harris is a history-making standout in the 2020 election cycle, which gets more complicated with each new development. As Joe Biden's running mate, Harris is just the third woman chosen by either party to run for vice president (via Times of India). The California senator is a hugely ambitious woman; someone many consider an inspiration for what a POC, an immigrant, and a woman can do — seemingly never in doubt about her gifts and steadfast in her dedication to the cause.
As a piece in Politico notes, while serving as California's attorney general, the question of whether she might consider running for president some day was raised. "I would never want to be president," Harris reportedly advised, waiting a beat before finishing her sentence with just one word; "Now." The then-AG elaborated, "Vice president? That doesn't sound so bad." Where does Harris's unshakable confidence come from? Her mother, of course.
Kamala Harris' mom had no patience for whiners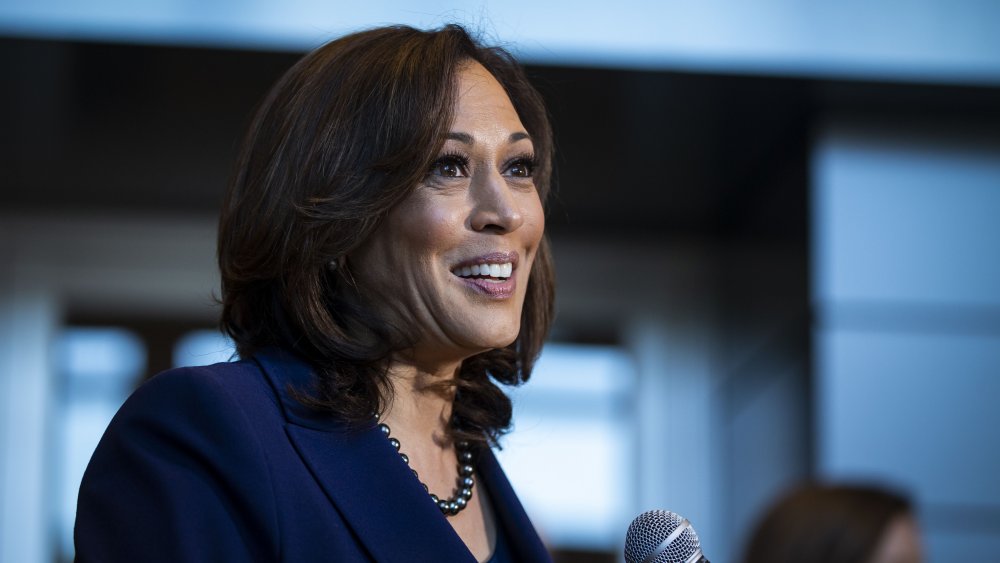 Al Drago/Getty Images
Harris's mother's mantra was, "Don't sit around and complain about things, do something" (via Declan Herald). According to the official Biden-Harris campaign website, Shyamala Gopalan immigrated from India to the United States to take part in a doctoral program at UC Berkeley, while Harris' father, Donald, was a professor at Stanford, who originally immigrated from Jamaica to study economics. The senator herself graduated from Howard University before earning a law degree from the University of California, Hastings College of Law.
Her mother's no-nonsense attitude toward life drives Harris in every facet of her own. From her parents, Harris notes she was taught to believe in herself, to trust her own gifts, and to fight for her chance to make a difference in the country she loves so much. At the recent vice presidential debat, Harris said: "I think about my mother ... the fact that I am sitting here right now would make her proud. It is because of my mother who came to US at 19, gave birth to me at 25. I think I am sitting here that will make her proud" (via NDTV).