Here's How To Stretch Out Your Jeans The Right Way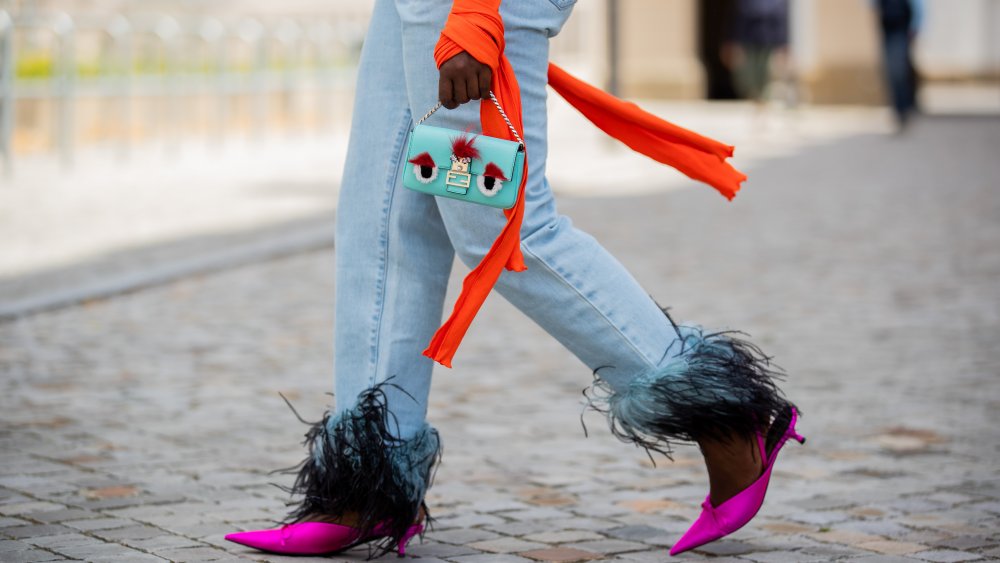 Christian Vierig/Getty Images
It's a disheartening moment when you realize your jeans fit perfectly everywhere except for one part. Whether it's the waistband, the ankles, or some other section, it's a frustrating issue to run into. Although this makes the perfect pair of jeans feel more like a myth, instead of relegating the offending pair of denim to the depths of your closet, you should experiment with a few DIY stretching methods first — none of which need a sewing machine or anything super-technical.
And no, this doesn't mean you need to shove them on and hop around doing a lone disco for an hour or two — though there are some techniques that are just as intriguing as your original plan for shimmying jeans on. Before you start, some strategies require a few tools, which you probably already have. A bath tub and foam roller will come in handy, but there are plenty of other ways if you have neither.
Techniques for stretching jeans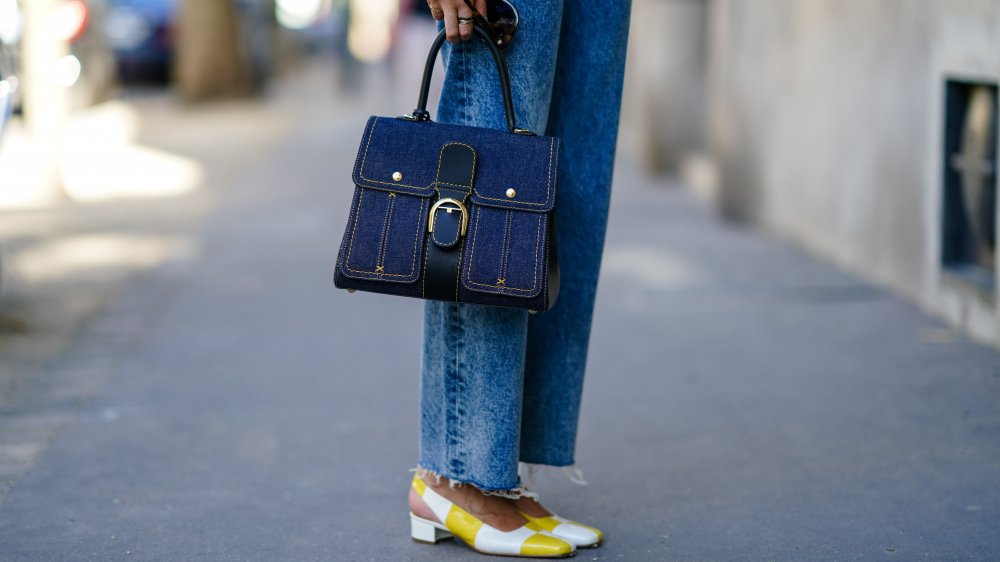 Edward Berthelot/Getty Images
One of them most popular options out there is actually getting into your bath — yes, with warm water in it — while in your jeans (via Who What Wear). While it may sound wild, it allows them to stretch, leaving you with a looser pair after they dry. If that's a bit too extreme for your liking, a foam roller can do the trick, too. Stylist Amber Alexandria told InStyle that after wetting your jeans with water, you can insert a foam roller into the legs to help stretch them out.
If you're not looking to slip into the tub with jeans on or don't have a foam roller, you still have a few more options before you go buying another pair. InStyle also suggests doing exercises in your pair or simply wearing them for a few days straight, both of which work to loosen up the fabric. Another easy possibility? Grab your blow dryer and heat them up before putting them on (via Marie Claire Australia). Not only will it expand your denim, but it's much better than putting on a cold pair of pants in the morning.