What You Should Know Before Traveling With Your Significant Other For The First Time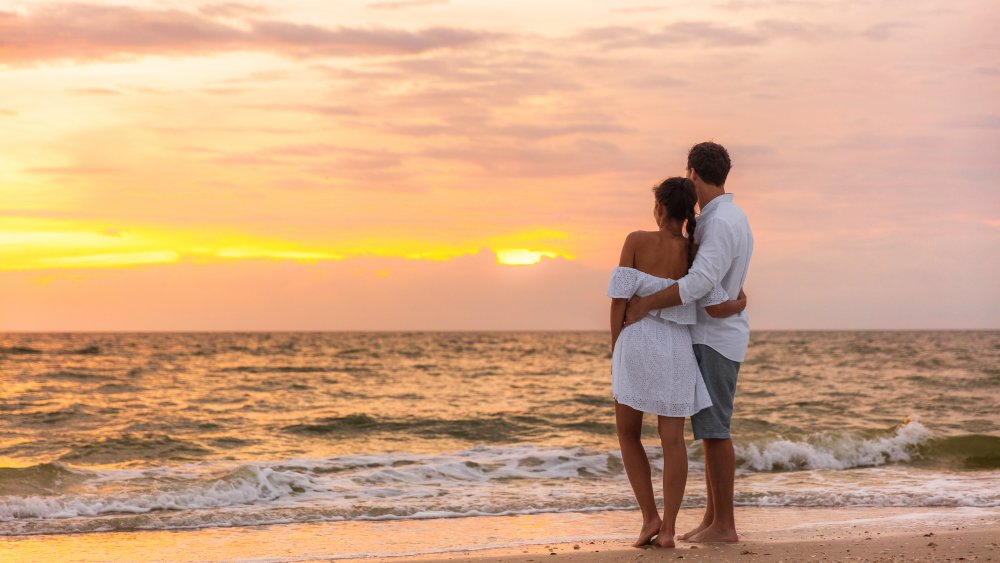 Shutterstock
Now that dating involves having the "COVID talk," many singles are becoming more selective about the relationships they choose to pursue by default (hey, social distancing is important). "I think people are more likely to find love during this time than not during this time," says Yue Xu, co-host of the Dateable podcast (via CNN). "Because we have this dedicated time to find love, there are no distractions."
For those finding themselves in a new serious relationship, traveling together for the first time can be an exhilarating way to overcome the doldrums of quarantine life. But similar to how that first in-person date likely involved careful planning and vetting to minimize your COVID risk, thinking ahead and communicating upfront can help ensure your first venture together won't be your last.
"Budget can be a really big concern. The last thing you want is to not discuss it," says Paulette Sherman, Psy.D., author of Dating From the Inside Out (via The Washington Post). Bringing up finances beforehand will ultimately be less awkward than realizing mid-trip that you each have different expectations on when to splurge and when to save, so be sure to look up pricing for activities and restaurants to give yourselves a jumping-off point for discussing budget concerns.
Here's what you should ask about before going on a couple's getaway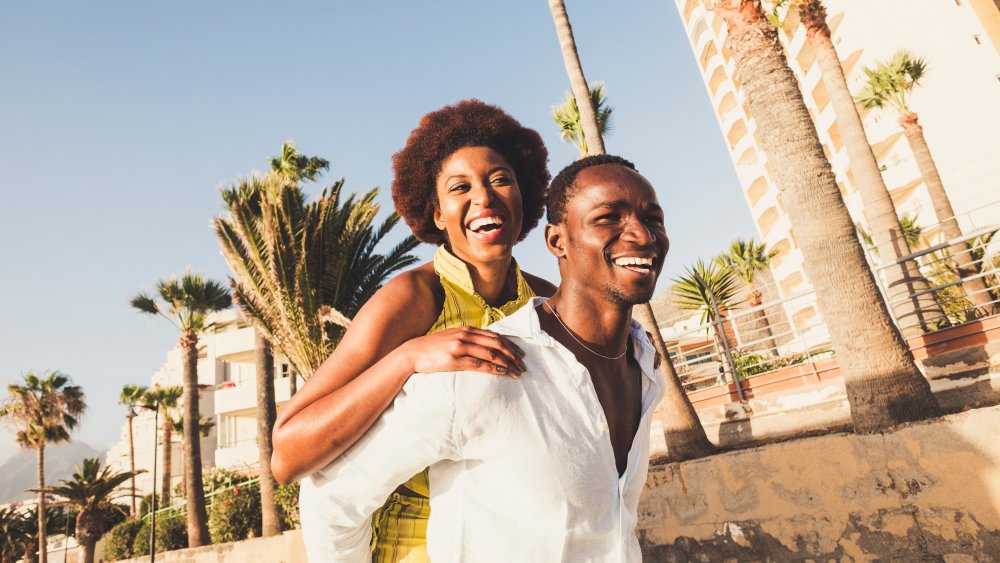 Shutterstock
"Some people like to travel first class, and some people don't really care how they get there, but want to stay at a nice hotel. For other people, the hotel doesn't matter, and it's more about traveling and experiencing something," explains Sameera Sullivan, CEO of the matchmaking service Lasting Connections (via Travel + Leisure). "Where do you want to spend your money when you're traveling? Those are the things that you want to discuss before you get there, because that can really agitate some people."
If it turns out your partner has a totally different perspective on spending, that doesn't necessarily mean all is lost. For example, if one person is set on experiencing a luxury hotel while the other prefers a cheaper one, perhaps the first person could spring for the accommodations while the other foots the bill for the food. However, Sullivan notes compromising does have its limits. "If it's too much of a gap, ultimately, these two people might just be living completely different lifestyles." And, in the big picture, it's probably best to find that out sooner rather than later.