Why Princess Diana Banned William & Harry's Nanny From Contacting Them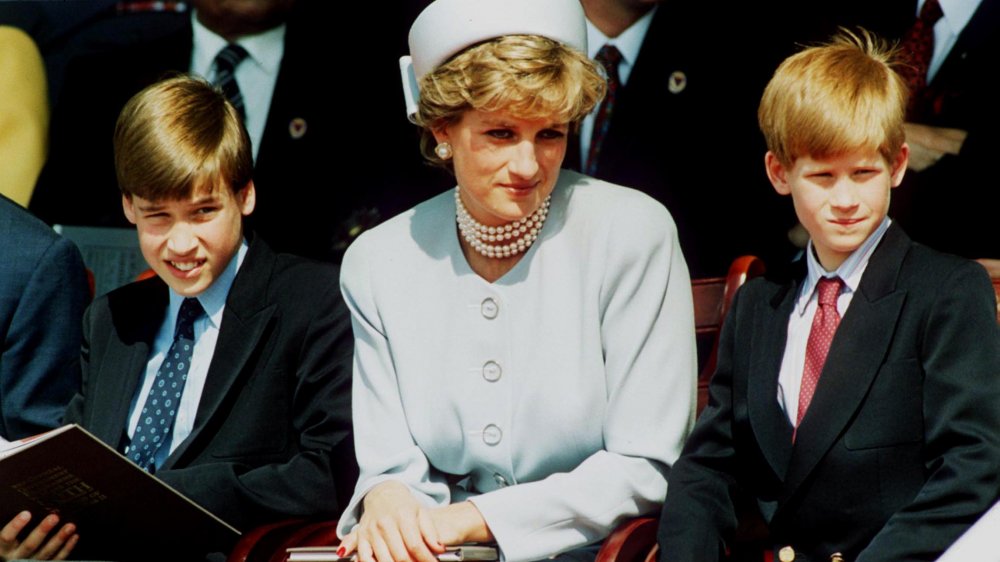 Anwar Hussein/Getty Images
Princess Diana was a victim of press intrusion to the point that she, arguably, perished because the paparazzi just wouldn't leave her alone. It stands to reason that protecting sons William and Harry was paramount to her. The princes have continued to pay tribute to their late mother throughout their adult lives, culminating in the building of a statue in her honor which, they confirmed in a joint statement in August 2020, will be unveiled on what would have been her 60th birthday.
As Town and Country noted at the time, the statue is due to be installed in the Sunken Garden of Kensington Palace on July 1, 2021. An official statement from the Palace advised, "The Princes hope that the statue will help all those who visit Kensington Palace to reflect on their mother's life and her legacy." A new tell-all book showcases just how much Princess Diana did for her sons, even cutting people out of their lives she deemed to have had a negative influence.  
Barbara Barnes raised William and Harry as her own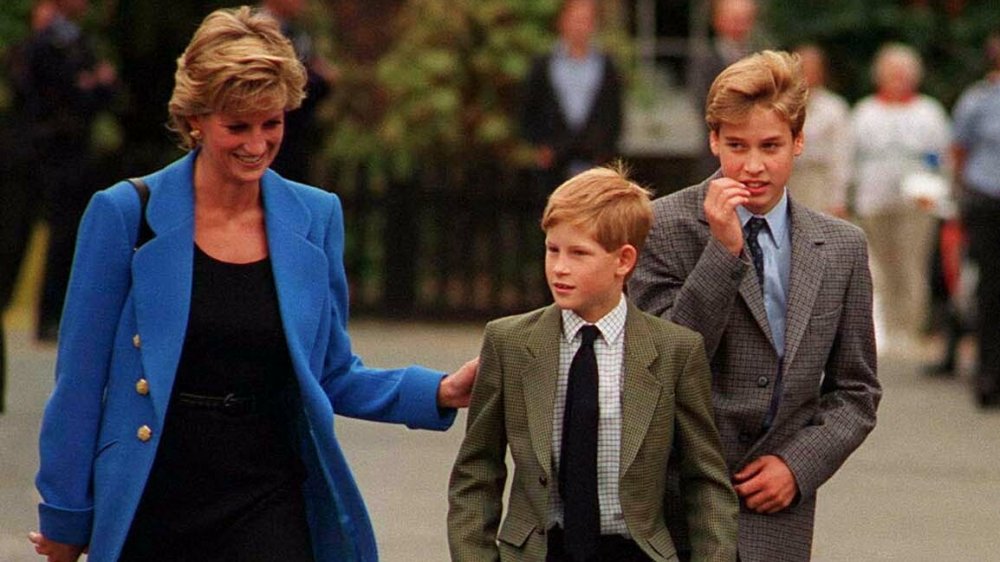 Anwar Hussein/Getty Images
Tatler reports that a new book from royal historian Robert Lacey, entitled Battle of Brothers, details how Diana fired the boys' nanny, Barbara "Baba" Barnes, due to her reportedly being "too possessive" with them. Barnes wasn't even allowed to say goodbye to William and Harry, "So far as the boys were concerned, she just vanished into thin air," (via an extract published in the Daily Mail).
Barnes was reportedly hired immediately after William's birth, but Diana was struggling with her own personal issues at the time and the nanny had to take the lead. According to a source within Kensington Palace staff, Barnes "guarded the nursery floor like the Vatican... It was her kingdom." As Diana's life got increasingly busier, the nanny grew ever closer to the boys, to the extent she became almost a "surrogate mother." She even taught them to "walk, talk, and read." 
William and Harry's nanny became too involved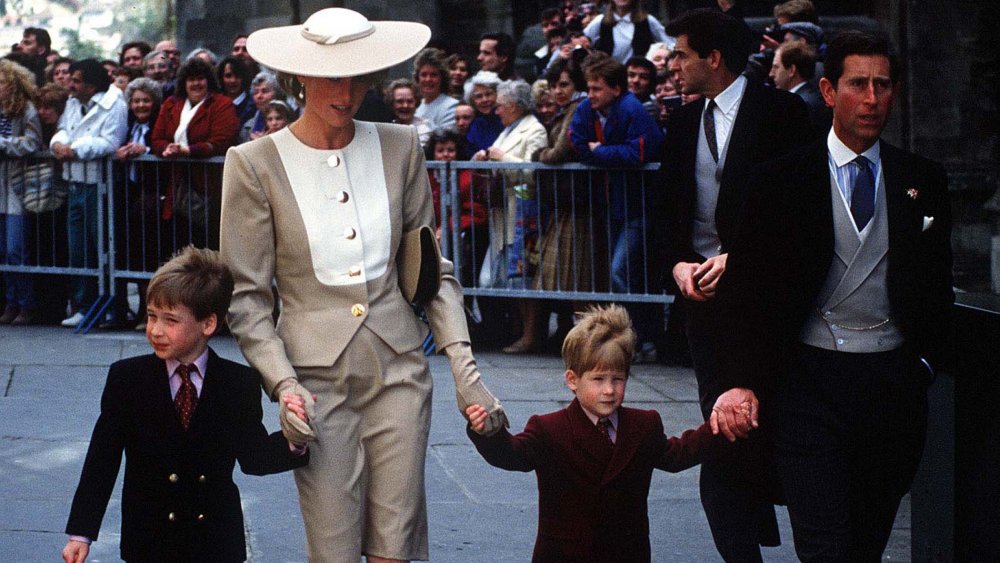 Anwar Hussein/Getty Images
Tatler advises suspicions were raised when Barnes began taking the boys away on their own "family" vacations without their parents. Then, when she was captured by paparazzi partying in the Caribbean with the likes of Raquel Welch and Princess Margaret, Diana started to feel as though Barnes "had got above herself." The nanny was subsequently informed that it would be best if she left her post. A former housekeeper recalled, "One weekend, she just wasn't there any more... No one saw her again."
Barnes was forbidden from even writing to William and Harry once their mother gave the order for her to leave the family home. As a result, Lacey draws a direct comparison between the abrupt end of the princes' relationship with their beloved nanny and the reaction they later had to Princess Diana's death. As Lacey notes, the brothers "had a little practice" with loss at that stage.