Details You Didn't Know About Kelly Dodd And Rick Leventhal's Wedding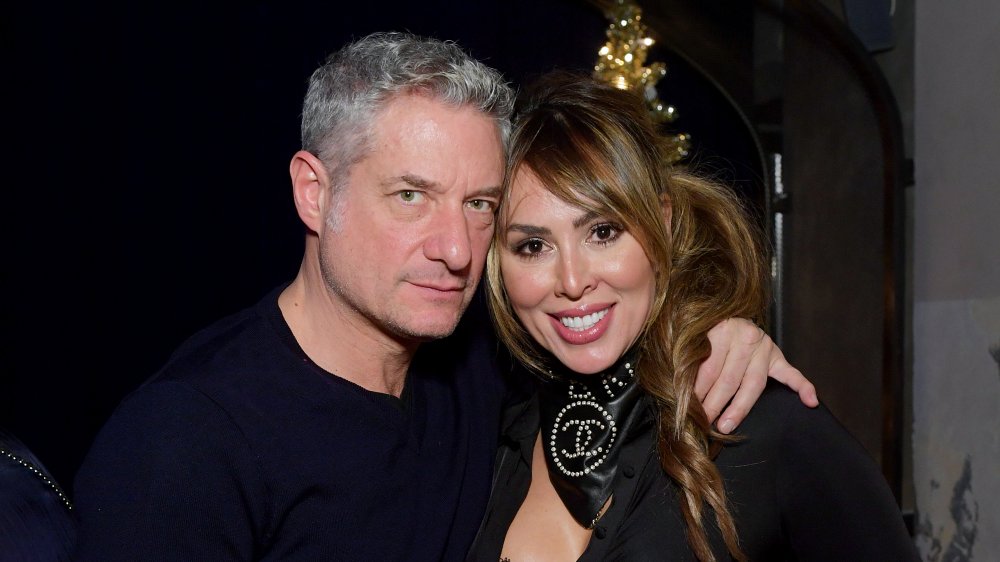 Ben Gabbe/Getty Images
Kelly Dodd and Rick Leventhal have tied the knot! The Real Housewives of Orange County star married her sweetheart on October 10. "I'm so excited to be Mrs. Leventhal!!!" she wrote on Instagram in the caption of a photo of the newlyweds.
Dodd looked stunning in a floor-length black dress. The groom was also dressed in black, wearing a black button-up shirt with black slacks. The wedding was a small one, with the guests wearing white. "Simple, classy, Napa style, fun fun fun!!!" Dodd wrote in the caption of a group photo on Instagram.
The Real Housewife revealed why she chose to get married in Napa in another Instagram post. "I lived in SF for almost 10 years," she wrote. "I [love] Napa and have lots of friends here. They've been through so much with the wildfires & one big reason we still wanted to get married here was to support local businesses. Thank you!"
Kelly Dodd and Rick Leventhal's wedding was 'intimate'
Leventhal noted on his Instagram that the wedding took place at a stunning Airbnb rental. "Spectacular property, spacious home on a private vineyard called 'Montedulce' in Kenwood," he wrote.
COVID-19 precautions were in place at the wedding. Leventhal posted a picture of the custom face masks they gave to the guests on Instagram. The masks, which came in black and white, read "Kelly & Rick" along with the date of the wedding.
Dodd opened up about the cozy celebration days before the wedding to Bravo Insider (via Bravo's The Daily Dish). "We just have limited guests," she said. "It's kind of nice, though. Because it's intimate." Among the few guests were Dodd's daughter, Jolie, who served as her maid of honor. "I have friends from like grade school coming," said the reality star. "It's very informal. It's not like it's going to have the flower girls and the whole thing. It's just gonna be her there and that's it. And then Rick's friend is going to ordain us in the ceremony. His friend Jeff; he's gonna ordain our marriage. So it's gonna be really intimate and really special."