The Winner Of This Year's Billboard ICON Award Revealed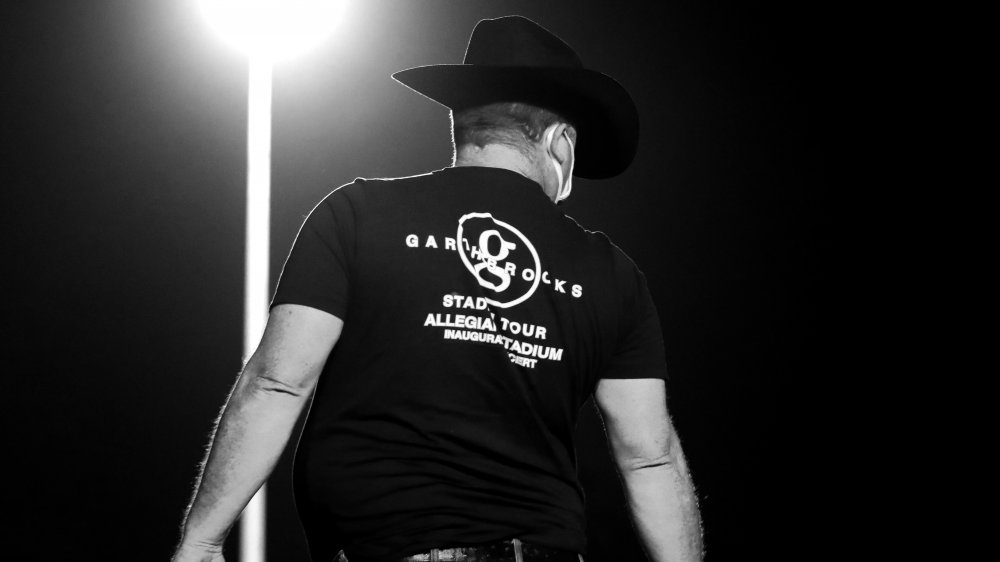 Rich Fury/Getty Images
He didn't win any Billboard awards in 2019, but he didn't need to (via Billboard). Garth Brooks has already racked in 19 Billboard awards over the course of his career (via Billboard). When he accepts the 2020 Billboard ICON Award, the country music legend will join the ranks of musical gods. Only eight other artists have accepted the award, which per Billboard, honors "the cultural impact of an artist whose extraordinary talent as a creator, writer, and entertainer has stood the test of time."  On Wednesday, October 14, 2020, Brooks will join the ranks of Neil Diamond, Stevie Wonder, Cher, Prince, Janet Jackson, Celine Dion, Jennifer Lopez, and Mariah Carey. 
Garth Brooks, who has spent COVID-19 quarantine giving drive-in performances and Facebook concerts with his wife, country goddess, Trisha Yearwood, will also be performing live during the 2020 Billboard Awards. Due to COVID-19, he won't be appearing with his entire band. "If you'll notice, for anybody that's been with us since the beginning, it will be the same guys that started this whole ship together," Brooks announced to Facebook fans on October 5. "That's what the ICON award is, it's about how long you can last in this business," Brooks reflected, "and to think that there's five of the original seven of us on that stage is really cool." 
Why Garth Brooks is 2020's Billboard ICON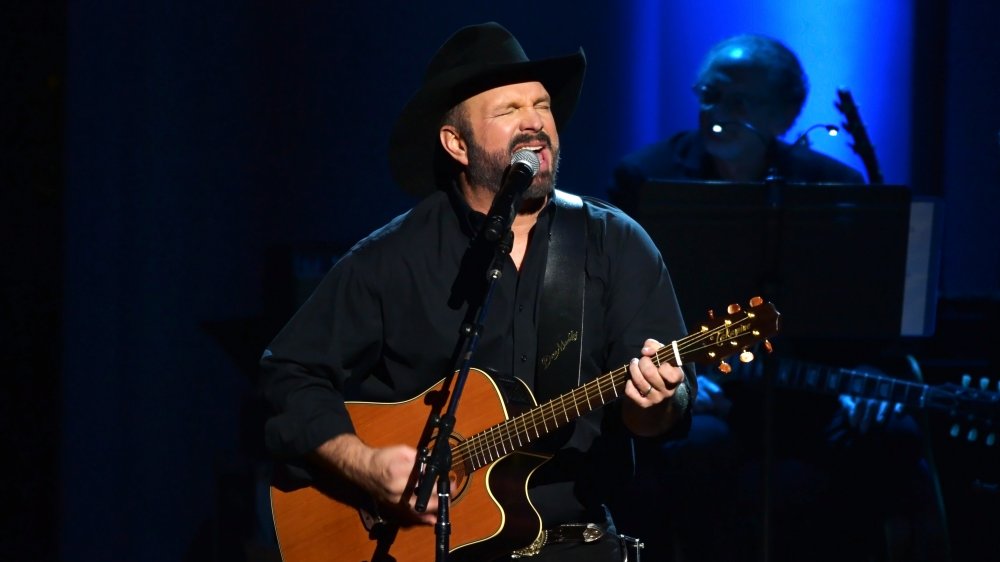 Shannon Finney/Getty Images
Why Garth Brooks? you ask. Because, Billboard replies, Brooks is the only country artist with nine No. 1 albums on the Billboard 200 to his name. He's the first artist, ever, to have made it onto Billboard's Hot Country Songs chart in the '80s, '90s, '00s, '10s, and '20s. Most recently Grath Brooks and Blake Shelton's collab track, "Dive Bar" (Rolling Stone calls it a "rowdy country-rock number") made it to number six on the country airplay charts. 
Still not convinced? Because, says Garth Brooks, he's the United States' number 1-selling solo artist, and he's got eight diamond-certified albums. He's the only artist ever to have got that many. And because, as Brooks' Facebook 4.6 million Facebook followers and 1.6 Million Instagram followers, Brooks is a hero to thousands. "Thanks for being a GREAT Human Being!!! You deserve all the best for what you give back!," wrote one of Brooks' Facebook fans in response to an announcement that he'd be performing live at the 2020 Billboard awards. "No matter if I'm sad or what's going on in my life I can hear your music and the words and it always makes me smile," affirmed another.