Mike Pence Finally Speaks Out About The VP Debate Fly Debacle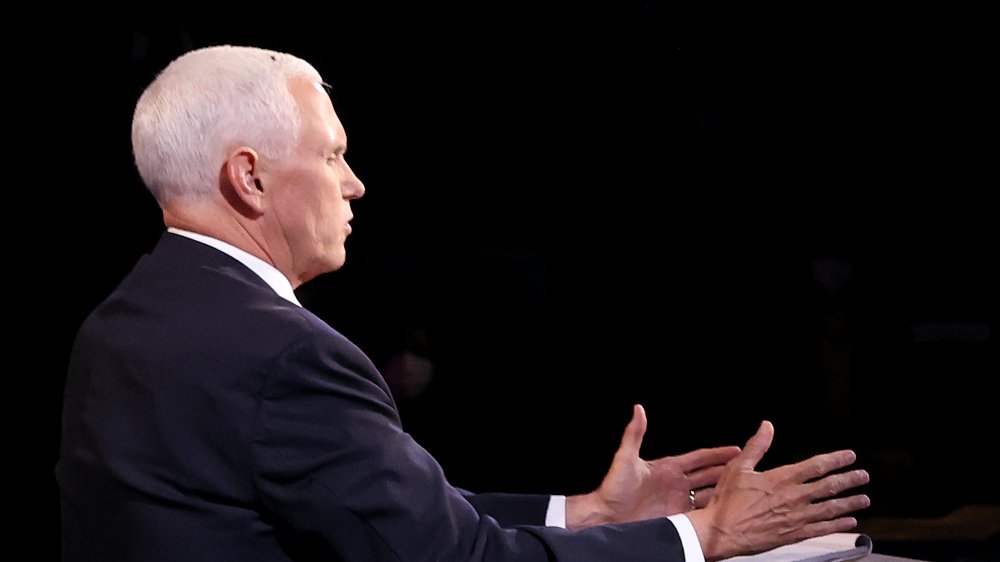 Justin Sullivan/Getty Images
If you, like the rest of us, were transfixed by the two-minute, scene-stealing cameo performance by the fly (playing himself) at the vice presidential debate between Mike Pence and Kamala Harris last week, we have some news for you: Pence's kids noticed it, too. The vice president, whose silver hair set the stage for the fly's appearance said he didn't see it coming, telling Fox News on Monday, "I didn't know he was there... [My children] all told me, 'Dad you did OK,' but they did tell me about the fly. It was a good laugh for all of us."
We're glad Pence saw humor in the situation because a number of folks who watched the debates probably had more complimentary things to say about the fly than they did about Pence himself. On her show The View, Whoopi Goldberg declared the fly the winner of the face-off between the vice presidential incumbent and his challenger. And like many instant celebrities, the fly spawned a line of merch from swatters to T-shirts, as well as a few Twitter sites claiming to be the OG (via CNN).
The fly reports that he is COVID-free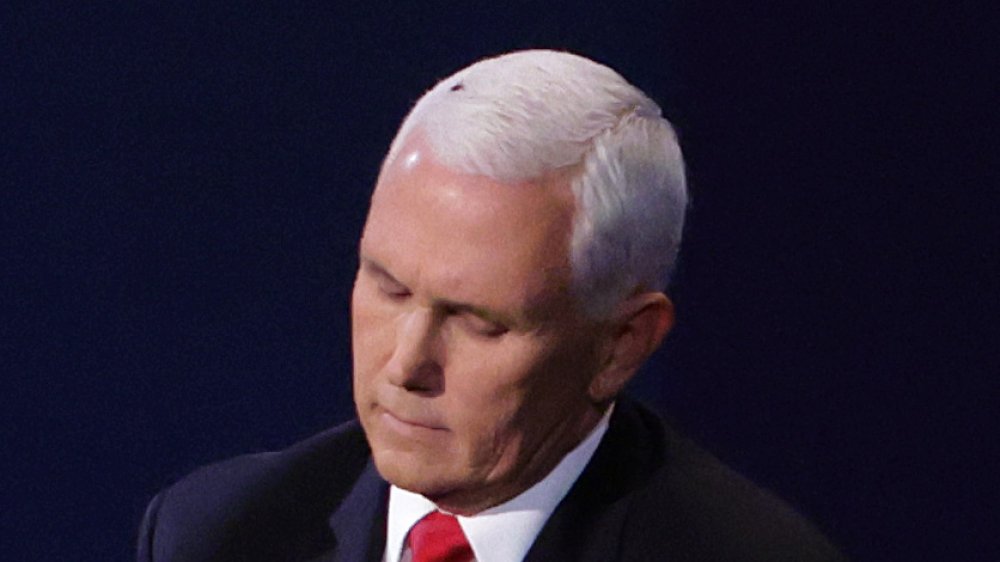 Alex Wong/Getty Images
As with many celebrities, we still don't know how the fly himself is responding to all this instant fame, which now includes a mention from the vice president himself. For instance, the fly hasn't responded to memes questioning how he managed to slip past the cordon sanitaire that we're sure was surrounding the vice president — although one meme suggested he could have been dispatched by late Supreme Court Justice Ruth Bader Ginsburg. 
At least we also know from his latest Twitter post that the fly is COVID-free: "Just got off the phone with the doc and I have some news... doc told me the results came back... NEGATIVE! So happy to get back good news but this experience has scared me straight so I will be wearing a mask whenever I venture out into the world. Thanks for all the kind words."