The Truth About Carrie Underwood's Husband Mike Fisher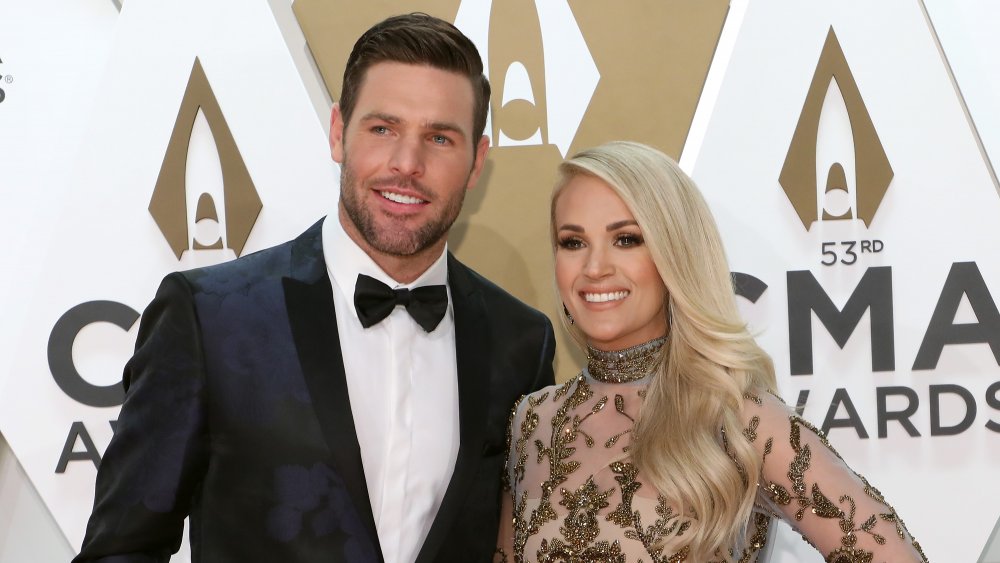 Taylor Hill/Getty Images
Carrie Underwood is a country superstar, cookbook author, and wife (via TODAY). Considering the blond-tressed country singer's beauty, it's no surprise she chose to tie the knot with someone who is easy on the eyes. Underwood's other half is named Mike Fisher. Fisher is a native Canadian who's recently become an American citizen (per Country Living).
While Underwood carries a microphone at work, Fisher, 40, prefers a hockey stick. The former Canadian NHL player made his National Hockey League debut with the Ottawa Senators before being traded to the Nashville Predators, where he led his team in shooting percentage in 2014-2015. His successful career playing hockey has made his wife not the only trophy winner in the household (via GRAMMY). In 2012, Fisher was awarded the NHL Foundation Award, which recognizes a player who applies the core values of hockey, to enrich the lives of people in his community (via NHL).
Mike Fisher and Carrie Underwood bonded over faith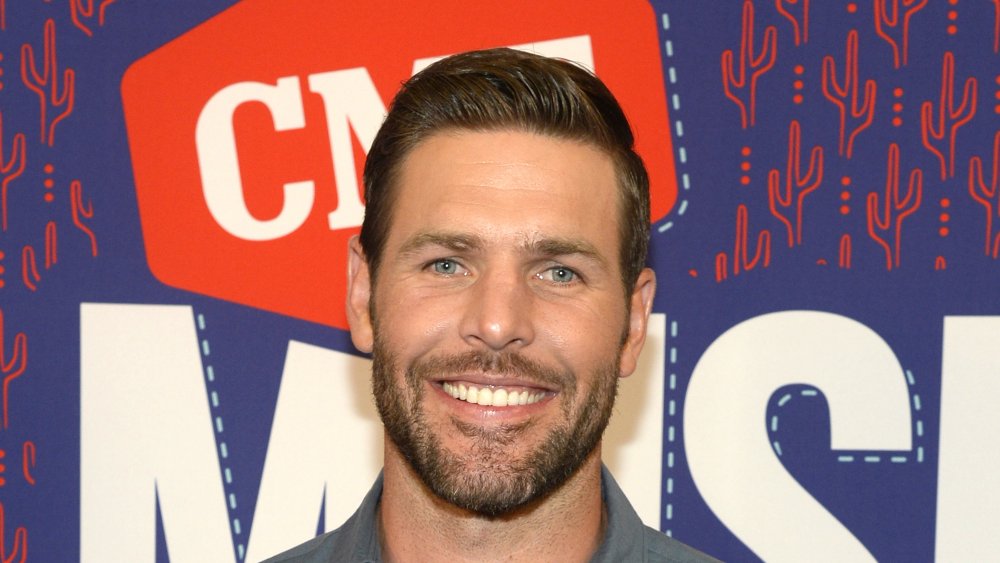 Rick Diamond/Getty Images
Both Fisher and Underwood are vocal about their faith. When talking about his draft to the Nashville Predators and move to Tennessee, Fisher shares, "I was praying a few days before about [moving teams]," he said. "I was just so frustrated and said 'God, if you have me go somewhere take care of it, look after it,' and he sure did that. He put me in a place I was comfortable with and I think that's part of the reason that this is the place I'm supposed to be and that's comforting for sure" (via Country Living). 
As Fisher grew his family with Underwood, his faith became even stronger. His joy is evident when he describes what it was like when he first met his son, Isaiah, for the first time. "I remember, in the delivery room, after he'd just been born and it was just me and Isaiah, and I was just emotional as could be," Fisher said. "It was just one of the greatest gifts ever, and it kind of made me realize how much God loves us, and the sacrifice he made" (via ET).
Mike Fisher has moved on to new ventures after hockey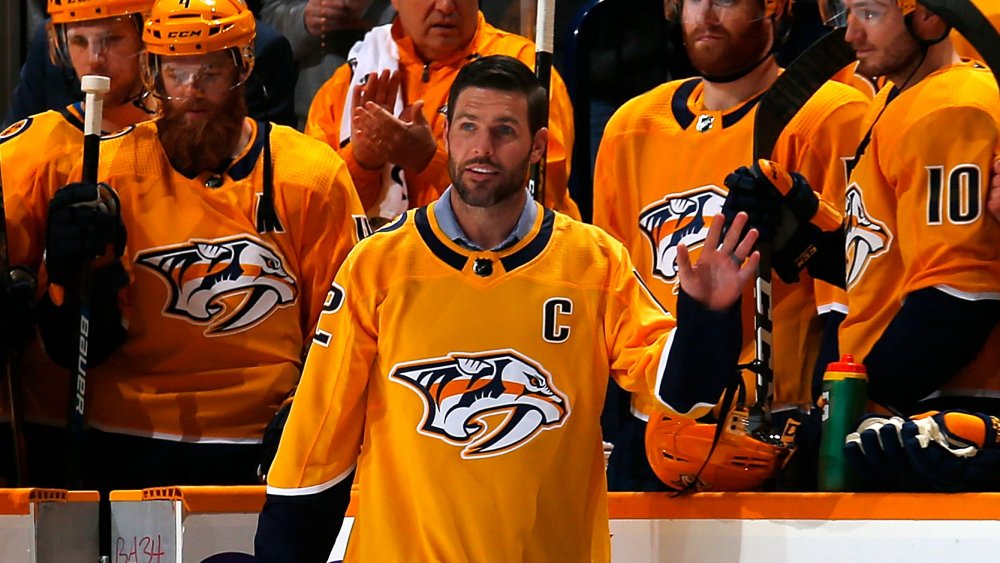 Frederick Breedon/Getty Images
These days, it appears Underwood's hubby is focused on new business ventures and family in his new country. Since officially retiring from the NHL in 2018, Fisher has been keeping busy being a father to the couple's two boys Isaiah, 5, and Jacob, 1 (per Country Living). He has also found time to co-found a company called Catchin' Deers. The outdoor apparel brand was founded upon the concept of Fisher spending time with his brothers and friends, talking about hunting (per popculture). He recently told The Tennessean, "Hunting and fishing are really some of my passions, which I think is important when you leave something you love like hockey." 
Fisher reports that his hockey retirement was uncomfortable originally, writing on Instagram that "since I retired from hockey I've had the luxury of choosing my schedule and at first it was weird. For so long I've had my schedule handed to me, now I have to make my own schedule and prioritize! This was a great reminder for me." It sounds to us like Underwood's other half is making the best of his life outside of the rink.