Carrie Underwood's College Major Might Surprise You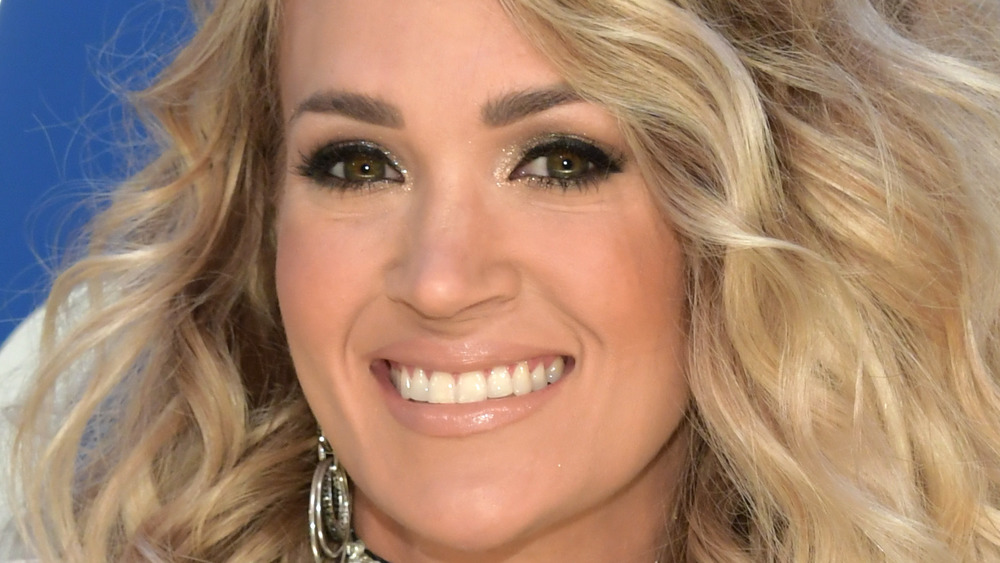 Jason Kempin/Getty Images
Carrie Underwood may have made a living, and a good one, off her stellar vocal abilities, but years ago she was pursuing a career elsewhere.
Although Underwood was named as the winner of the fourth season of American Idol in 2005, she didn't completely walk away from her education in lieu of her singing career, and ultimately graduated from Northeastern State University in Tahlequah, Oklahoma, in 2006.
As a report from USA Today revealed in August of that year, Underwood was one of 1,800 graduates who walked across the stage at the Jack Dobbins Field House and was presented with a Bachelor of Arts degree from Larry Williams, who was acting as the university's president at the time. According to the report, Underwood graduated magna cum laude, which means she graduated "with great distinction" (via Investopedia). As for what she studied, the outlet confirmed Underwood had majored in Mass Communications with an emphasis in Journalism.
Carrie Underwood was three credits short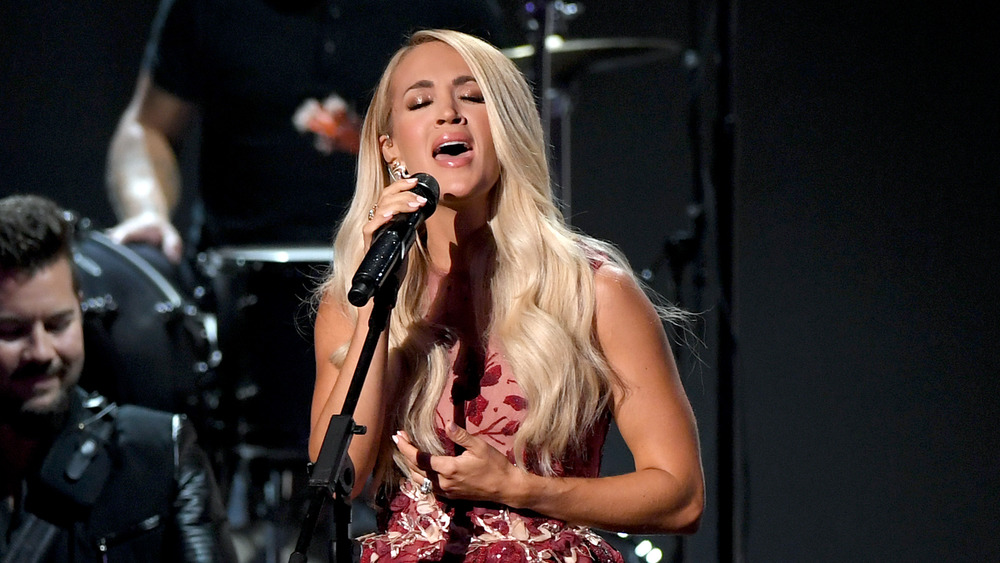 Jason Kempin/acma2020/Getty Images
While Underwood did get her bachelor's degree from Northeastern State University in 2006, she was actually three credits shy of completing her studies. However, due to her accomplishments in music, and her many television appearances, the school awarded Underwood with the three needed credits, which allowed her to graduate that year.
During an interview with People magazine after her graduation, Underwood hinted that it was her lack of a television internship that nearly held her from getting her degree (via Taste of Country). As she shared with Taste of Country, she did plenty of work in the entertainment industry that could have likely counted toward her college credits. "I've obviously done enough with television. There was my internship right there!" she joked.
Just before graduating, Underwood had launched her first major tour. But, because she didn't want to take away from the experience of other graduates, she didn't do any interviews on the day of their graduation.