The Real Reason Johnson & Johnson Paused Its COVID-19 Vaccine Study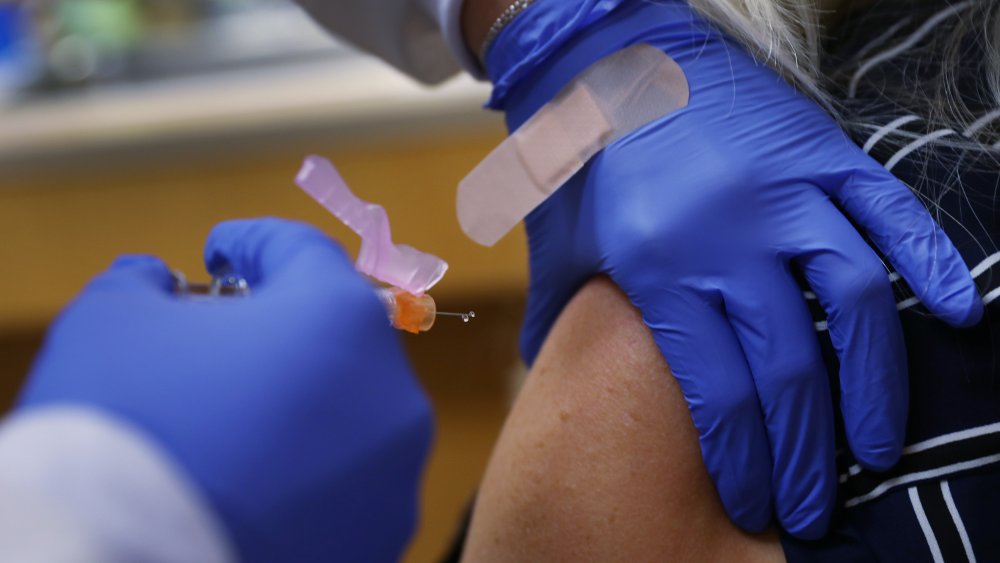 Joe Raedle/Getty Images
We've all been hoping a COVID-19 vaccine will come along soon and help life return to normal — or a least close to it — but a vaccine might not be right around the corner. Johnson & Johnson, which has been in the advanced stages of its clinical trials, reports that it has had to put a hold on its experimental coronavirus vaccine because one of the volunteers has gotten sick. StatNews, which first brought attention to the pause, said the incident was significant enough to convene the data and safety monitoring board, which oversees the health and safety of patients in clinical trials.  
It isn't known what went wrong with the participant, or even where the person lives. "We must respect this participant's privacy. We're also learning more about this participant's illness, and it's important to have all the facts before we share additional information," Johnson & Johnson has said. 
Adverse effects arising from trials is common, per Johnson & Johnson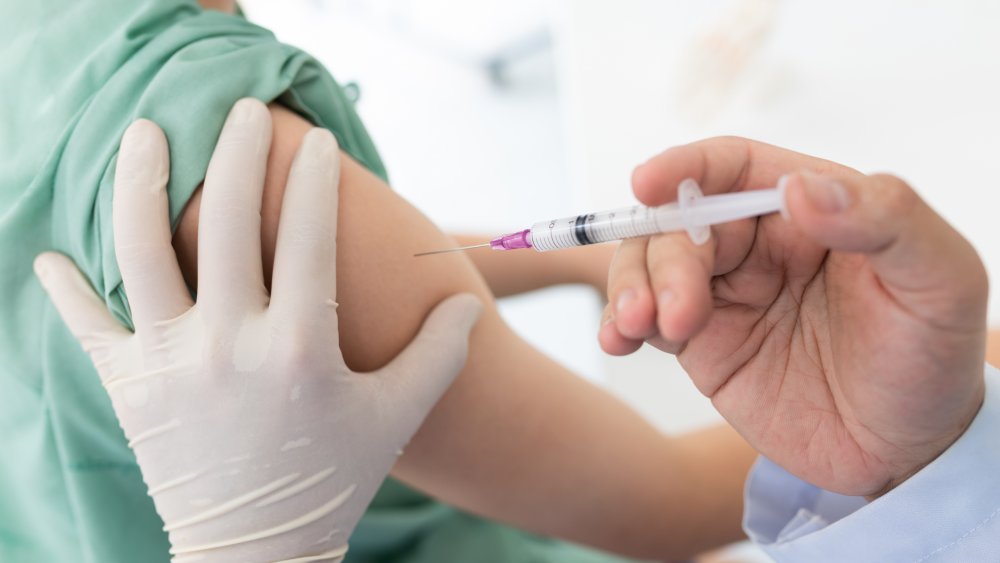 Shutterstock
J&J has gone out of its way to reassure the public that reactions, which range from illnesses to accidents, should be expected out of clinical trials, especially if the study involves a large number of people. StatNews says the J&J study, which began in September, has 60,000 participants. "Serious adverse events are not uncommon in clinical trials, and the number of serious adverse events can reasonably be expected to increase in trials involving large numbers of participants. Further, as many trials are placebo-controlled, it is not always immediately apparent whether a participant received a study treatment or a placebo," the company said (via CNN). 
This is the second vaccine trial that has been paused in its late stages in the United States. Another vaccine program by AstraZeneca, which involves 30,000 participants, has been on hold since early September. While the AstraZeneca vaccine trials have since resumed in Britain, they continue to be on hold in the U.S. (via USA Today). 
A vaccine needs to be supported by masks, social distancing, per Dr. Fauci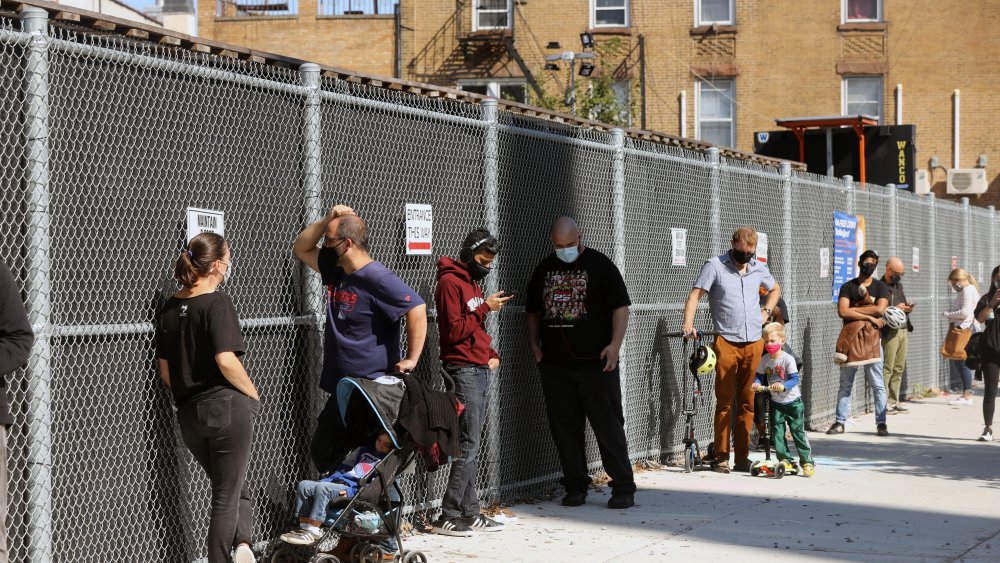 Spencer Platt/Getty Images
Brown University's Ashish Jha also says that these pauses aren't anything to worry about (via CNN). "The Johnson & Johnson trial is the biggest trial of the vaccine that I know of — 60,000 people," Jha said. "Within that trial you'd expect a few pauses. We want the vaccine to be safe and we've got to let the process play out and it's going to take a while. To me it's reassuring that companies are acting responsibly and pausing when they need to."
Even if a vaccine is close to being released, doctors warn that it won't be the magic bullet that we think we'll need to get things back to normal. As Dr. Anthony Fauci tells Healthline: ""Let's assume that we get a reasonably effective vaccine. Not measles vaccine where you have a 98 percent effective — I think that would be almost too much to ask for — but let's talk about 75, 80 percent effective vaccine, which would be really good if we did that ... I would think that, together with not necessarily abruptly ending measures like masks and physical distancing, if we could get the majority of the community to adopt those health measures together with a reasonably effective vaccine, then we could get the level of infection down so low in the community that by the third quarter end of 2021, we could start thinking in terms of normal," he said.