What It Means If You Wear Black Nail Polish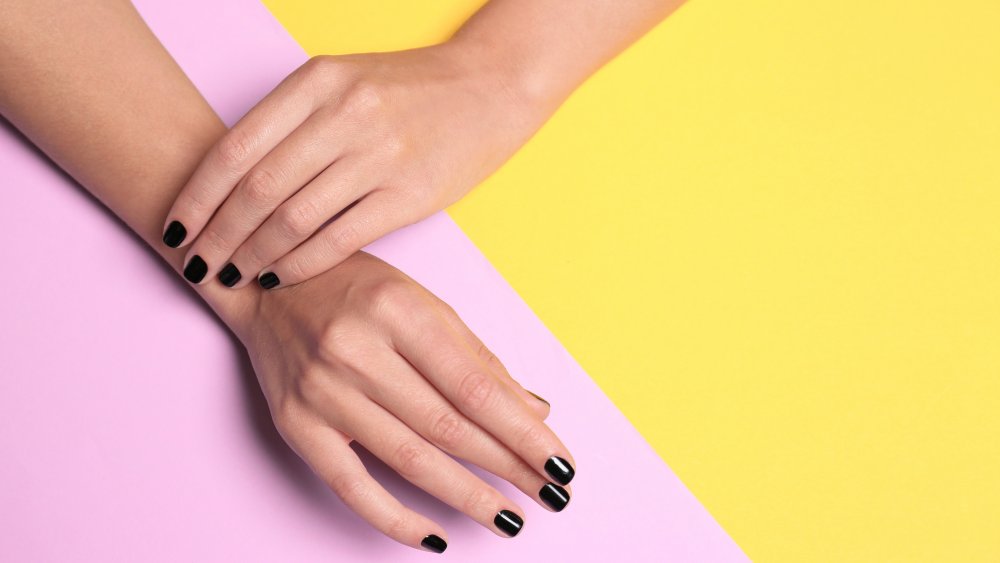 Shutterstock
You know that self-care should be at the top of your work-life agenda, but putting it into practice is easier said than done. You dream about treating yourself to a mini spa day that gives you the chance to unwind, erase the bad parts of your day, and lifts your mood. If you love hitting up the nail salon or regularly DIY your nails, you've probably had this feeling before. There's something incredibly soothing about getting your nails done. Going through the process of picking out your favorite color or nail art design to sitting still for a certain amount of time is a great way to sneak in that much needed "me-time" you may have missed during your hectic work or school day.
Your go-to nail color actually says a lot more about you than you think. If you're a nail lover and black nail polish has pretty much become a part of your every day uniform, you may be surprised about what that reveals about your personality.
Wearing black nail polish means you have a creative side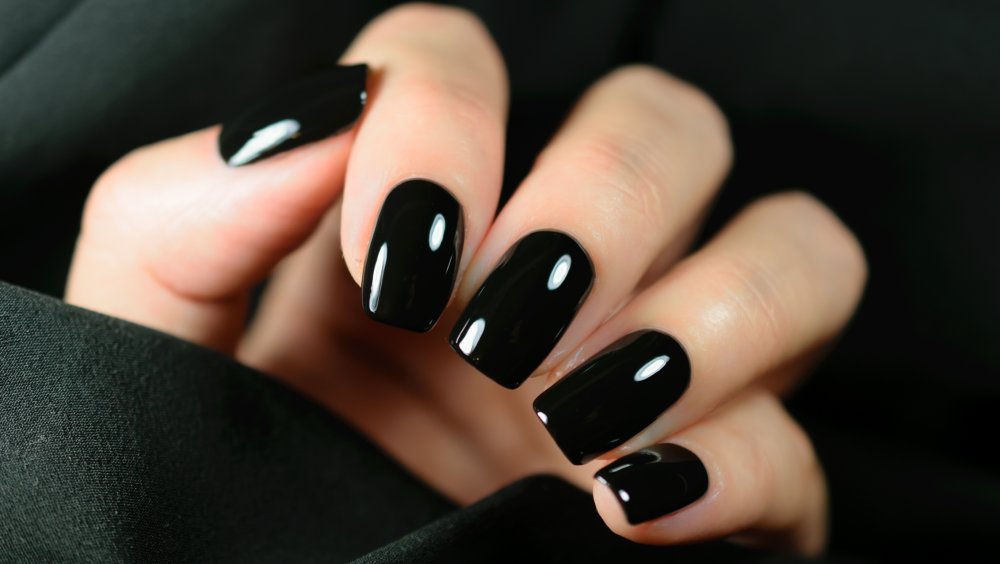 Shutterstock
The color black has been getting a negative rep for a long time. But black nail polish is actually associated with positive personality traits. If you find yourself gravitating towards black nail polish no matter the season, event, or even your mood, it means that you are artistic (via LittleThings). So if you have yet to tap into your creative side, this is the perfect motivate to start creating!
Your deep love of black nail polish may also hint that you have a mysterious side. In an interview with Treatwell, celebrity manicurist Michelle Humphrey explained that wearing black creates "an air of mystery" and shows off your rebellious side. "According to colour psychologists, black relates to the hidden, secretive and unknown, and as a result creates an air of mystery. Wearing black is a way of rebelling against the norm and showing off a daring aspect of your personality," she explained.
Black nail polish also shows that you're confident and a leader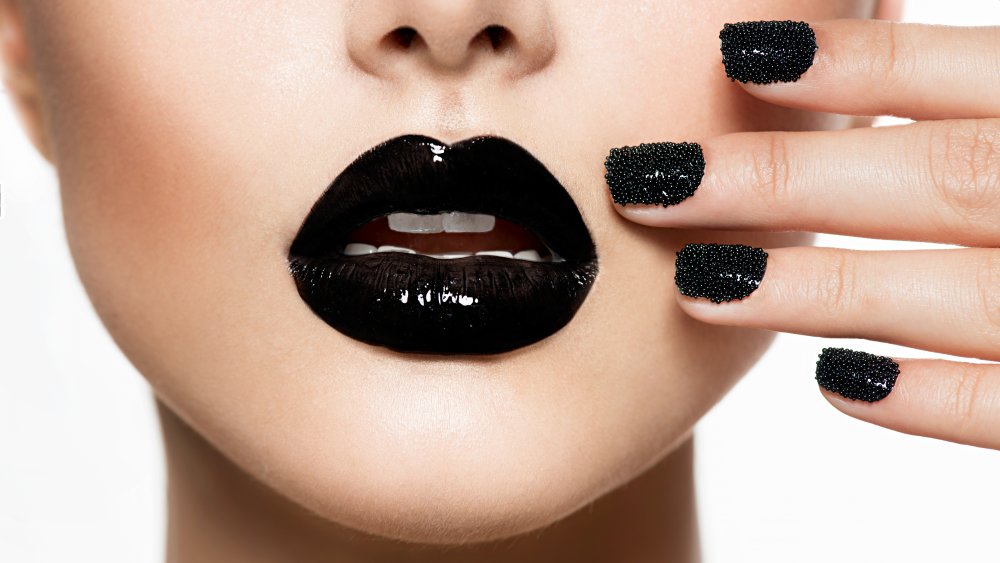 Shutterstock
There's psychology behind your favorite nail color choice. The color black represents authority and assertiveness, which means that your black nail polish will show everyone in your work or personal life that you mean business (via Reader's Digest). Ironically, according to color psychology, favoring the color black can also show that you have a sensitive side. You may find it hard to put yourself out there or are very careful about what you share (via Psychology Today).
Aesthetically speaking, black gives off a very sleek feel, is versatile and can be worn to any function. It doesn't hurt that choosing black for your mani-pedi is a great way to make any outfit look très chic and fashion forward. Because it doesn't have any distracting shades or designs, it can really elevate your work uniform and make sure everyone takes you seriously. As they already should!