Why Luke Parker Owes The Bachelor $100,000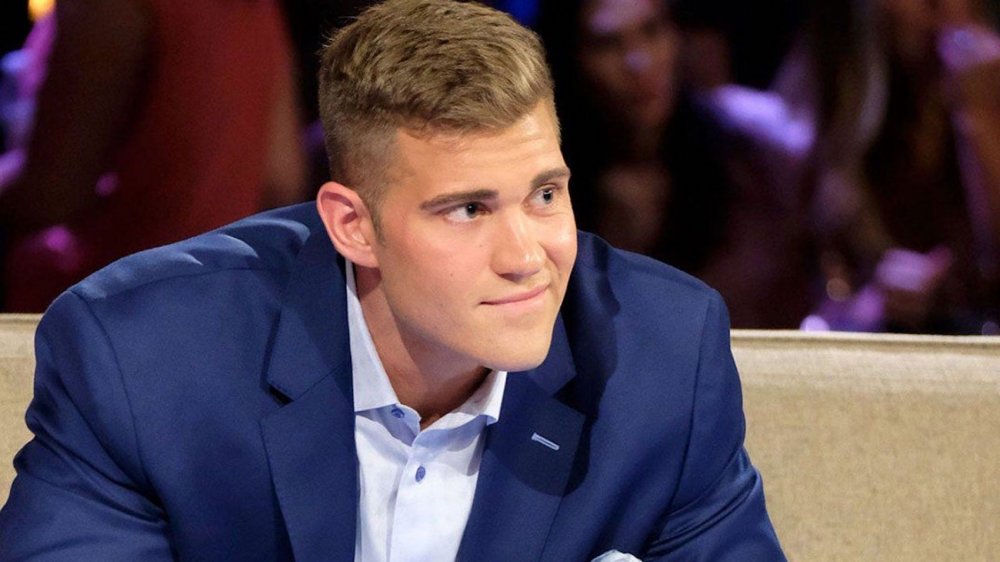 ABC
Season 15 of The Bachelorette had a villain early on, with 24-year-old Luke Parker taking center stage as the show's resident a-hole. After lecturing the Bachelorette, Hannah Brown, on morality when it comes to sex, she sent him packing. It appears that Parker has found himself in hot water once again after breaching his contract with NZK Productions, the company behind The Bachelorette, as reported by Entertainment Tonight.
The company apparently filed a petition against Parker after he made unauthorized media appearances between September and October of 2019. His contract reportedly stipulated that he was not allowed to make media appearances that weren't approved by the NZK until one year after the final episode of the season went live. Making matters worse, Parker apparently further breached his contract by talking negatively about the show and its production.
With the damages racking up to $100,000, the show's villain will likely have to pay up soon. Parker has yet to publicly comment on the situation.
Luke Parker came on strong on The Bachelorette
The Georgia native stormed onto the show as a frontrunner, getting rose after rose each week. Parker apparently came onto the show ready to win Hannah's hand. According to Cosmopolitan, friends and family said that he "admired her faith" while only wanting to be with her. At the start of the season, his devotion appeared to be working after the Bachelorette gave him the coveted "first impression" rose.
After telling her that he was falling for her in episode two, the southern gentleman started to flex his muscles. Further solidifying his spot as the season's villain, Parker then lectured Brown about premarital sex, as noted by Cosmopolitan. In the episode, he says to his would-be-fiancée, "So let's talk about sex, and how the marriage bed should be kept pure. And let's say that you've had sex with one or multiple of these guys. I'd be wanting to go home" (via Cosmopolitan). To which, Hannah replies, "Oh my god, I cannot believe you just said that."
Following the incident, Parker was sent packing — and now he apparently owes a six-figure sum to the company that broadcast it all on national television. Ouch.