The Untold Truth Of Bachelorette Contestant Blake Moynes
Clare Crawley's Bachelorette season has been anything but normal. Not only was her season delayed due to the COVID-19 pandemic, but it's also believed that she was replaced with Tayshia Adams during production as she reportedly fell in love with contestant Dale Moss. Spoiler king Reality Steve claimed on his website that Clare and Dale started talking before the season even started filming.
While it hasn't been confirmed that Dale and Clare were talking before production began, one contestant has been confirmed to have broken the rules to get in touch with her. An exclusive sneak peek of Clare's season from ET revealed that contestant Blake Moynes got in touch with her before the cameras started rolling.
According to the clip, he had a super sweet reason for doing so. "During the quarantine, Clare posted on Instagram on a Story that she was really struggling right now because of what her mom was going through in the hospital," he said. "So, I want to check in if she's OK."
Bachelorette Clare Crawley was not happy that Blake Moynes reached out to her before filming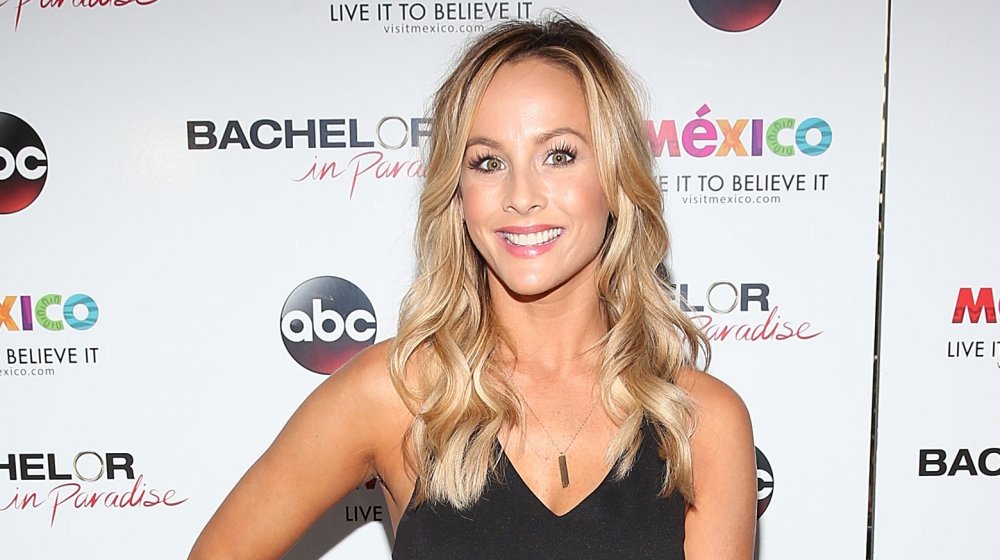 Jesse Grant/Getty Images
Clare, however, was not impressed by the gesture. "So, over quarantine, it was really hard for me," she told Blake. "And I didn't want to bring this up, but there are these weird rules that we have to follow for the show of not contacting somebody, and you were the only guy who reached out to me the entire time. So, you broke the rule that you're not supposed to contact somebody."
Even though Clare wasn't wooed by Blake, he seems like a nice guy. According to his ABC bio, the 29-year-old is a wildlife manager from Canada who is looking for that special someone. "In the past, Blake spent his Saturday nights hanging with his best friends, but now all of those friends are married and he's the last single man remaining," reads the bio. "Not one to like being left out, Blake Moynes now feels the pressure to settle down and wife up!"
This is Blake Moynes' ideal woman
Blake's bio also revealed his dream partner. "His dream woman is outdoorsy, beautiful and fun," it says. "She has to have a goofy side and be okay with his self-described 'potty mouth.' He says he has no problems talking about his emotions and wants a partner who will appreciate that he wears his heart on his sleeve."
Blake's emotional side is made evident in an Instagram post, where he revealed that he wants a romance like the one in The Notebook. More fun facts from his bio are that he "loves the Ninja Turtles as much as the Ninja Turtles love pizza," and that he "loves picnic." Blake also volunteers to help animals, working "with a different endangered species every year."
Blake has posted about some of these animals on social media. Last year, he was working with rhinos in South Africa. "Each baby rhino here has a sad story," he wrote in an Instagram post. "Arthur the brave was trying to protect his mom and was hacked with a machete. Poaching (for rhino horn) is the rhino population's biggest threat and without wildlife conservation groups they would already be extinct."