The Truth About Clare Crawley And Dale Moss' Relationship After Their Reunion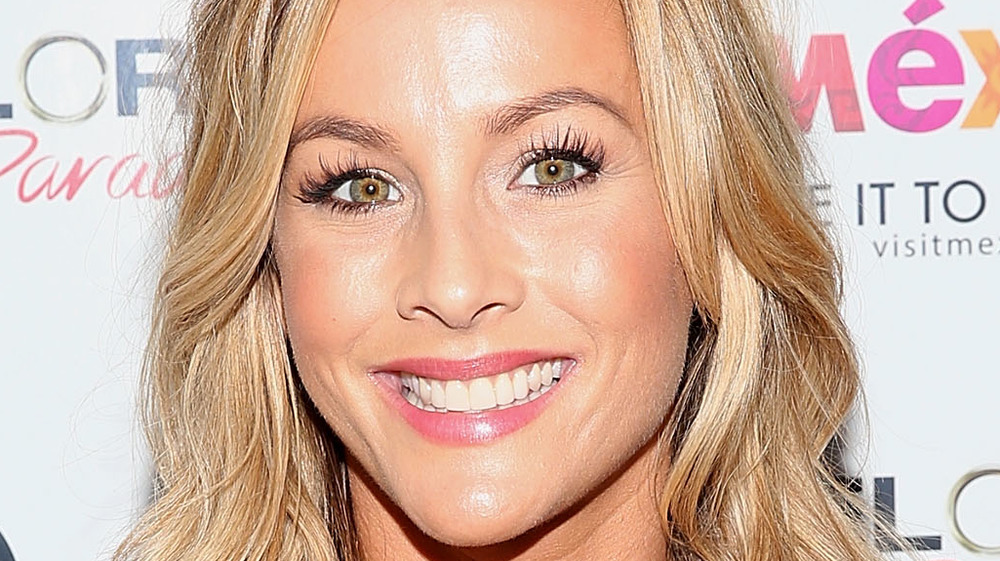 Jesse Grant/Getty Images
Bachelorette couple Clare Crawley and Dale Moss split just a few months after getting engaged (via Us Weekly), much to the surprise of the many fans who had been following their post-show journey by way of social media. Things appeared more than fine between the two, who had been sharing photos and videos of each other on their respective Instagram Stories right up until they decided to end their engagement. It didn't take long for cheating rumors to surface (they were later debunked by Page Six), and that love story just completely fell apart. Fans found themselves feeling awful for Clare, who has been on quite a few Bachelor franchise shows over the years, and had been showing her a lot of love on Instagram in the weeks that followed.
Given all of that, you can probably imagine how shocked people were when fans uploaded photos of Clare and Dale together in Florida back in February. According to People, the former couple enjoyed a several-day-long romp in the Sunshine State, hitting up bars, beaches, and restaurants all over Sarasota County. The two have since returned to their normal lives — Dale is back in New York, while Clare is in California — leaving fans wondering what, exactly, if anything, is really going on between them. Read on to find out their current relationship status.
Clare and Dale reportedly feel they are better off as friends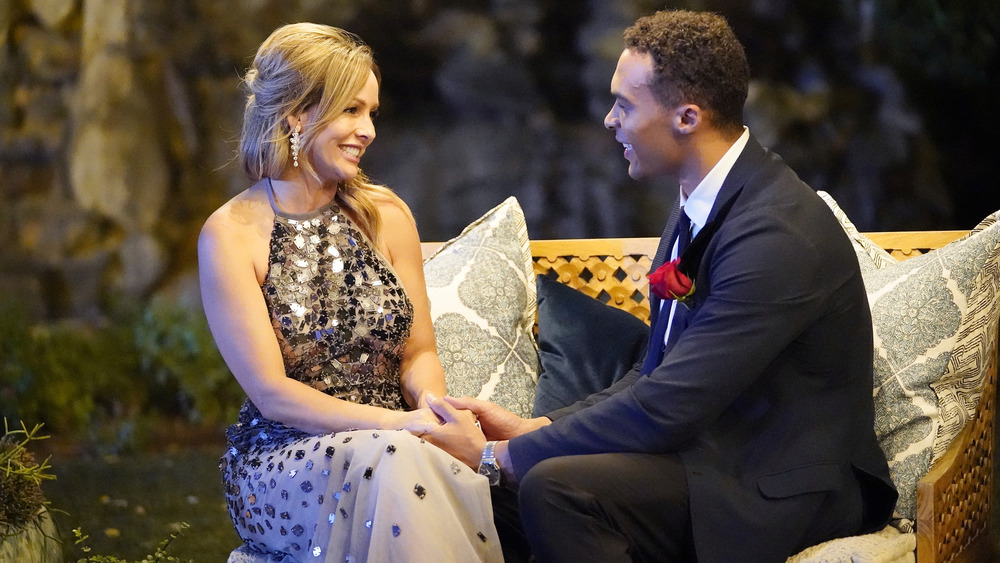 ABC/Craig Sjodin
Neither Clare Crawley nor Dale Moss has spoken out about their Florida reunion. However, a source did tell E! News that the two aren't getting back together at this time. "They want to be friends and do want to see each other but don't think they have a long-term future together," the source shared, adding that Clare is "trying to move on" but she and Dale are still talking. 
And, based on Clare's recent Instagram Stories, that "just friends" thing does seem to be the case. Clare recently did a Q & A with fans while she was on what she referred to as a "[l]ong road trip" (via Us Weekly). According to the magazine, the fan asked the former Bachelorette what the "biggest misconception" people had about her was. Clare responded, "I think people's biggest misconception of me is that they think I'm just hyper-focused on finding love, and I think that's such a small portion of who I am." She added that "there's so much more to my life than that." And while she may have been asked about Dale, those aren't questions that she chose to answer, which suggests that, no matter how true the E! News report may be, this is still a sensitive subject for Clare. She seems to want to keep that part of her life private right now — and that's got to be okay.