This Is Why You Recognize The Voice Of This Creepy Haunting Of Bly Manor Actress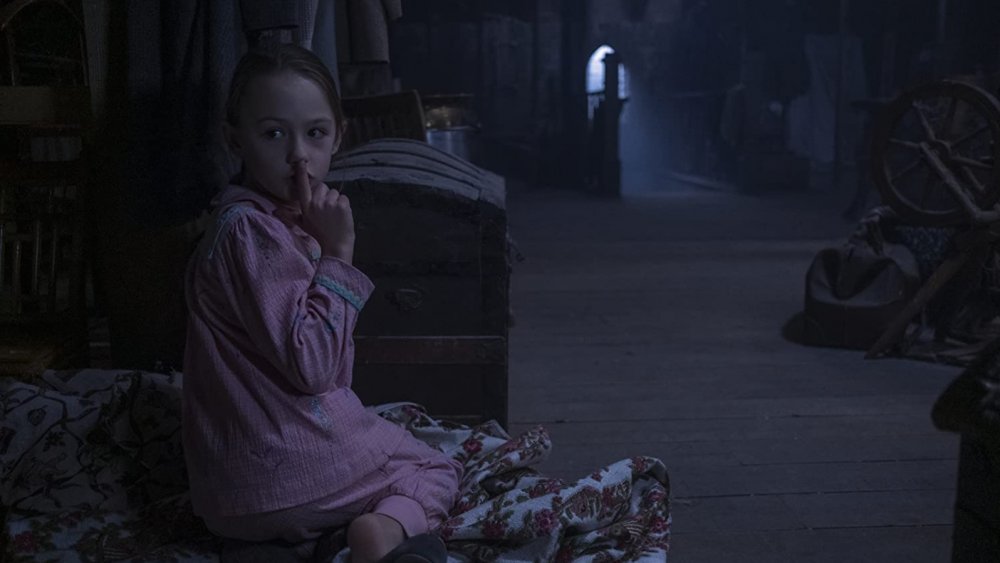 Netflix
The Haunting of Bly Manor is taking Netflix by storm, with stars T'Nia Miller and Henry Thomas courting serious follow-up attention, while everybody is also collectively drooling over Oliver Jackson-Cohen (Peter Quint on the binge-worthy show). The series, a follow-up of sorts to The Haunting of Hill House by horror filmmaker Mike Flanagan (Gerald's Game, Doctor Sleep), is garnering mostly positive reviews, with an 87 percent rating on aggregator site Rotten Tomatoes.

Bly Manor is essentially a haunted house story, and, as Vox notes, a plethora of creepy clichés abound from "spooky dollhouses to things lurking in the basement." One of the creepiest components, a classic in horror, is a creepy little girl named Flora (who actually owns and operates the dollhouse in question). Young British actress Amelie Bea Smith portrays Flora, but it may shock you to learn she has another massive role under her belt that just so happens to be different in every conceivable way.
Amelia Bea Smith has a perfectly splendid alter ego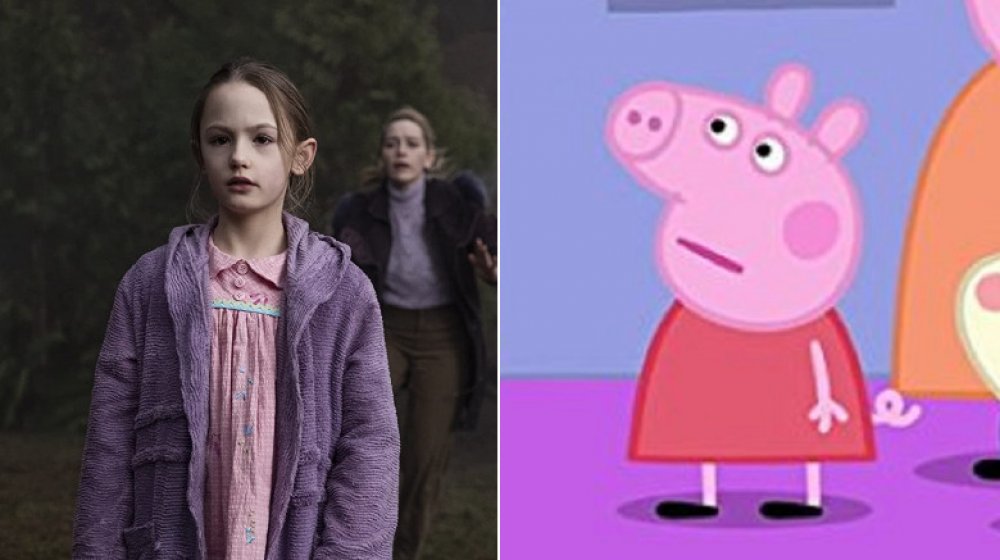 Netflix / Nick Jr.
Parents of young children, in particular, will recognize Smith if not by her looks then by her voice. She's none other than Peppa Pig herself, having taken on the role — which reportedly pays a whopping £1,000 (almost $1,300) an hour — following the departure of Harley Bird, who quit back in January, according to The Independent. Bird voiced the beloved cartoon pig from the age of five until she was 18. Although it's unclear whether Smith stands to earn the same amount as her predecessor did for the high-profile role, it's still a major opportunity for the youngster.
Social media predictably lost its hive mind upon learning that the glaring Flora and endlessly peppy Peppa were one and the same. "I can't stop laughing at the fact the little girl who plays flora in Bly Manor voices peppa pig," wrote one. Smith is still in the early stages of her career, enjoying a recurring role in the long-running soap Eastenders prior to landing Bly Manor. Of the Netflix chiller, she confessed to The Beat, "I'm not allowed to watch all of it when it comes out because I think I'll be scared," she said. To be fair, Peppa can be pretty scary too.