Katherine Heigl Was In The Lowest Grossing Movie Ever And You Didn't Know It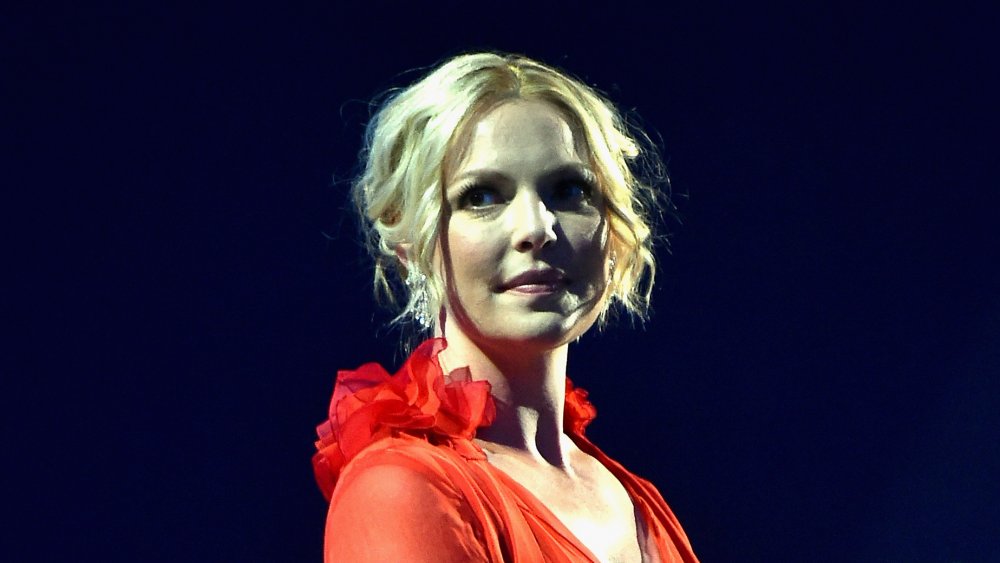 Mike Coppola/Getty Images
Katherine Heigl may make fresh headlines when Netflix's upcoming series, Firefly Lane, comes out, starring Heigl alongside Sarah Chalke (who you might recognize from Scrubs). But lately, when she makes the news, it's likely to be in relation to garden harvests, wedding anniversaries, or much-repeated jabs at how high maintenance she supposedly is. Blame her apocalyptic interview with Vanity Fair if you want to. 
Before that, however, and even before her chick-flick spree  (of which you'll remember The Ugly Truth, 27 Dresses, and Knocked Up), it was as if we had all, collectively, downed a Disney love potion. The entire country fell for Heigl and her Grey's Anatomy character, Izzie. That was back around 2006 when Heigl took on a project co-starring with Tom Sizemore on a psychological thriller that was destined to become the lowest-grossing movie ever: Zyzzyx Road. 
Today, it has a cult following. Screen Rant is calling for a reboot. Select Google reviewers think that Zyzzyx Road is the best thing since sliced bread. "I've seen it 200 times now and the wallpaper in my room is jus of the poster," writes one. "Katherine Heigl and Tom Sizemore are the best actors since Keanu Reeves and Winona Ryder," affirms another, "I spent 20$ on tissues, and 10$ on extra strength bleach after I sat through the movie the 6th time." $30? That's as much as Zyzzyx Road grossed at the box office.
Why Katherine Heigl's Zyzzyx Road was a total flop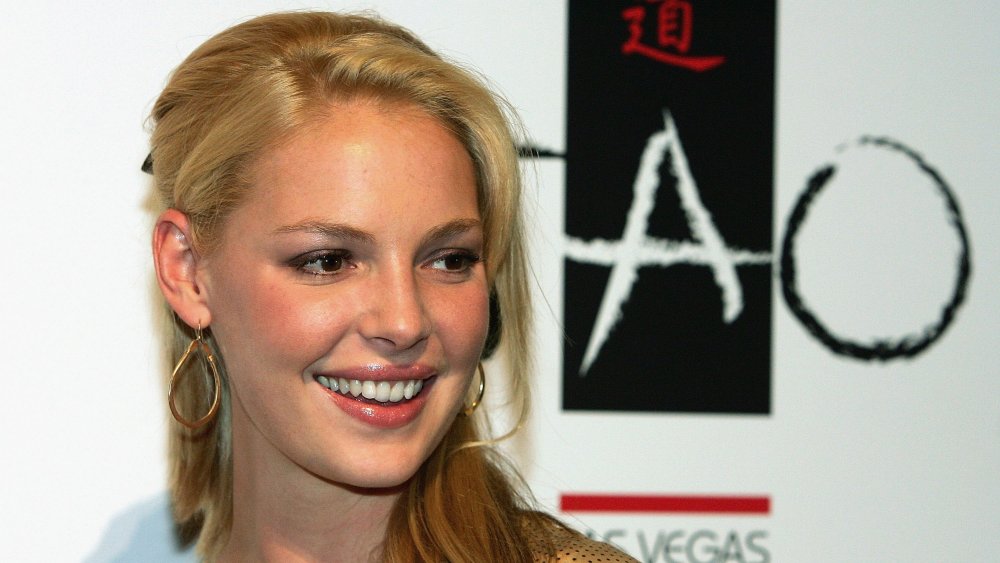 Ethan Miller/Getty Images
If you've never heard of Zyzzyx Road, you weren't supposed to have. The plotline, says EW, follows the antics of an accountant who falls in love with "a Lolita-esque teenager" (Heigl) and, in the process, hatches a plan to kill her ex-lover in a Las Vegas-area desert.
In spite of rattlesnake, scorpion, and bull ant problems (par for the course when you're shooting in a desert), the 18-day shoot was going well until Heigl's co-star, Tom Sizemore, got in trouble with violating parole on a drug-related arrest. Sizemore was allowed back on set. But, in the end, the film's director, Leo Grillo, released the 1.2 million dollar project as a formality to fulfill a Screen Actors Guild requirement (via News Talk). 
"I didn't want an audience," Grillo told EW, "We looked at it and said, What's the cheapest way we can get out of this mess? We rented the theater for $1,000."  A total of six people saw the movie in theaters. One of them was the film's make-up artist, Sheila Moore. "We got popcorn and a drink from the same lady that took our tickets," Moore recounted, "It was kind of surreal. She looked at us like, You want to see what?" Grillo later paid for her ticket. 
And yet, Heigl, at least according to Express, doesn't regret the roll. "I got paid," she reportedly tweeted, "and I needed to pay the rent."