Emily In Paris Star Reveals Her Favorite Thing About Playing Mindy Chen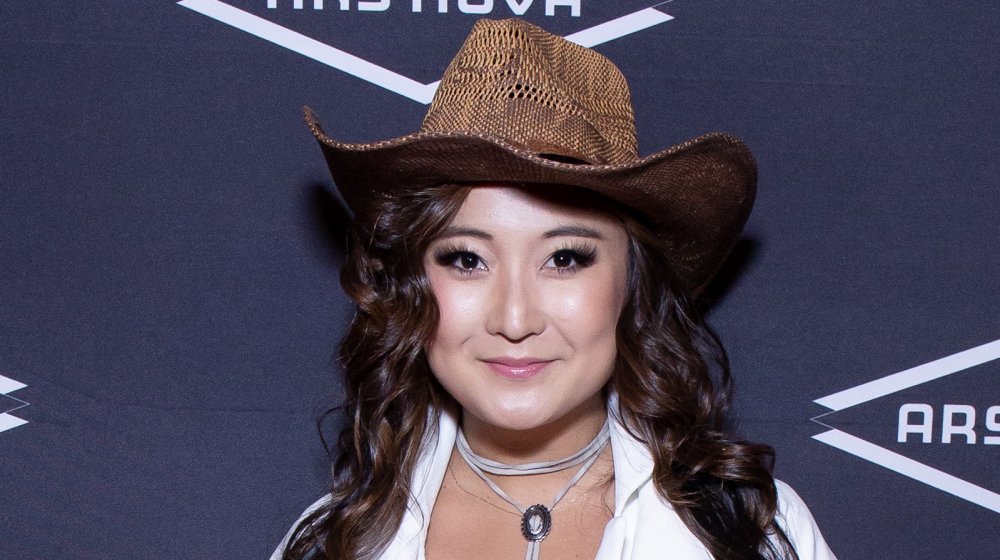 Arturo Holmes/Getty Images
Emily in Paris has proven to be another hit for Netflix. Starring Lily Collins in the main role of Emily Cooper and Ashley Park as her friend, Mindy Chen, Emily in Paris is a breezy, binge-worthy romp in the City of Light.
The show helped introduce Park, a Broadway star, to a bigger audience. While, per IMDb, Park has several screen roles under her belt, Emily in Paris is poised to become one of her best-known credits.
There's a lot to love about the character of Mindy Chen, and Park agrees. "Mindy's such a great friend," she told the Philippine Daily Inquirer. "I think she's the kind of friend that I would want and I aspire to be. I think she's 100 percent, you know you can tell her any problem. She's there for Emily 100 percent but she also keeps it real, and she also, because she wants Emily to be her best and be happiest, she's able to tell her when maybe Emily is not doing something right or what her opinions about stuff are. I adore Mindy and I just really love that friendship comes really effortlessly to her."
Ashley Park has a lot in common with her Emily in Paris character
Roy Rochlin/Getty Images
Like Mindy, Park is committed to her friendships. She bonded with Collins on the set of Emily and Paris and also grew close to the rest of the cast and crew. "We were all like roommates and Lily and I just got so close so fast and I think it's because it comes from the top down and when everybody's just giving and supporting then everyone feels like they've been supported," she said.
Park enjoyed playing Mindy, and not just because she's such an endearing character. The role also gave her the opportunity to travel, as Emily in Paris was filmed on location in France. "I had never been to Paris before in my life," she said. "It was one of those cities that I knew I wanted to go to but I wanted to with the love of my life."
Just like Mindy, Park had always loved Paris. "Madeline was the first book that I ever memorized as a kid, when I was little," she said. "I just loved Parisian food, macarons, like everything and the fashion, and had been so fascinated with it."