What You Didn't Know About Catherine O'Hara's Husband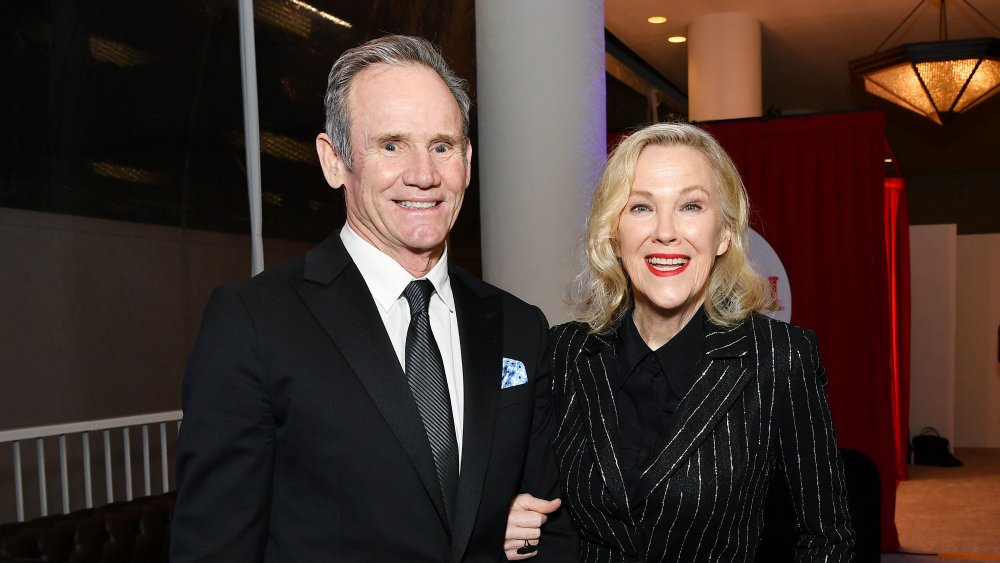 Amy Sussman/Getty Images
Catherine O'Hara helped Schitt's Creek sweep the comedy awards at the 2020 Emmy Awards with her Best Actress in a Comedy win. She played the ridiculously hilarious and fantastically dressed Moira Rose, the wife of Johnny Rose, played by Eugene Levy. She and Levy are frequent collaborators over their 40 years in show business and portrayed husband and wife in 2000's Best in Show (via Buzzfeed). O'Hara and Levy even went on one or two dates back in their days at The Second City in Toronto in the 1970s (via Watch What Happens Live).
But who is O'Hara's real life husband?
O'Hara married Bo Welch in 1992, and they have two children, Matthew and Luke (via Your Tango). And while Welch isn't a household name the way O'Hara is, you've likely seen some of his work. He was a production designer on a few Tim Burton films, including Edward Scissorhands, Beetlejuice, and Batman Returns (via The Sun). Welche's other production and art design work includes Men In Black, Wild Wild West, Thor, The Birdcage, The Color Purple, and more. Welch also directed 2003's The Cat in The Hat (via TV Guide).
It was on the set of Beetlejuice that O'Hara and Welch first met. She described to The New Yorker that on set, she thought he "was very attractive, and he finally asked me out. We went on location at the end of the movie, and we started dating. I moved to L.A. to be with him."
Bo Welch likes to get lost in the imagined worlds of film and TV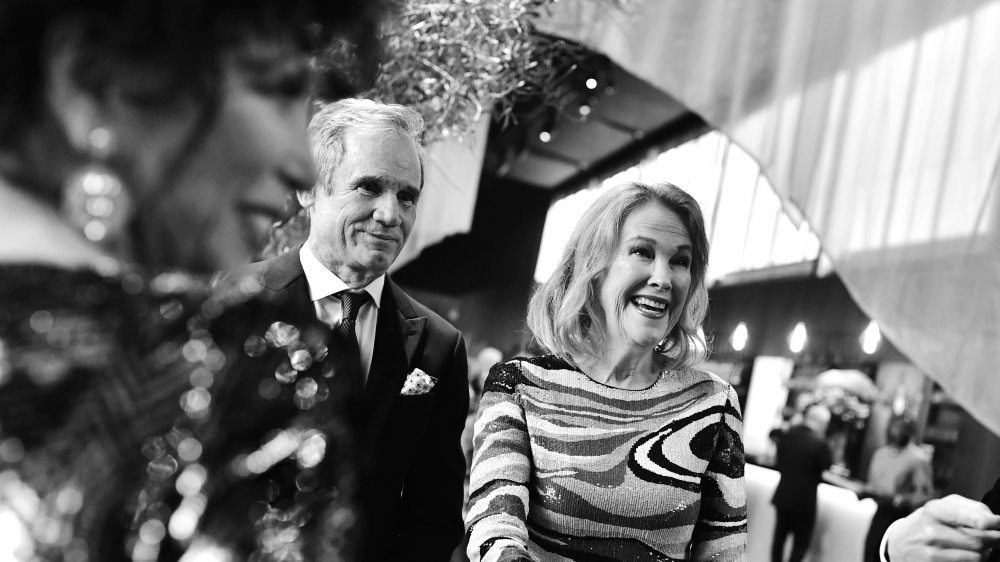 Emma Mcintyre /vf20/Getty Images
And O'Hara isn't the only one with award accolades in the family. Edward Scissorhands earned him a BAFTA in 1992, and he has been nominated four times for Academy Awards for his production and art design work, and an Emmy for his work on the 2019 Netflix series A Series of Unfortunate Events (via The Shoot Online).
Welch also directed some episodes of A Series of Unfortunate Events. He described the joy he gets from both the production design side and from the director side to The Shoot Online. "Part of the appeal of production designing this material is being able to lose yourself in a parallel reality, an alternate reality you create. When you design it, you can get lost in it. Then when you direct, you get more deeply lost in this parallel reality. I love being lost in what has sprung from your imagination."