Blackpink's Lisa And BTS' Junkook's Relationship Has Rumors Swirling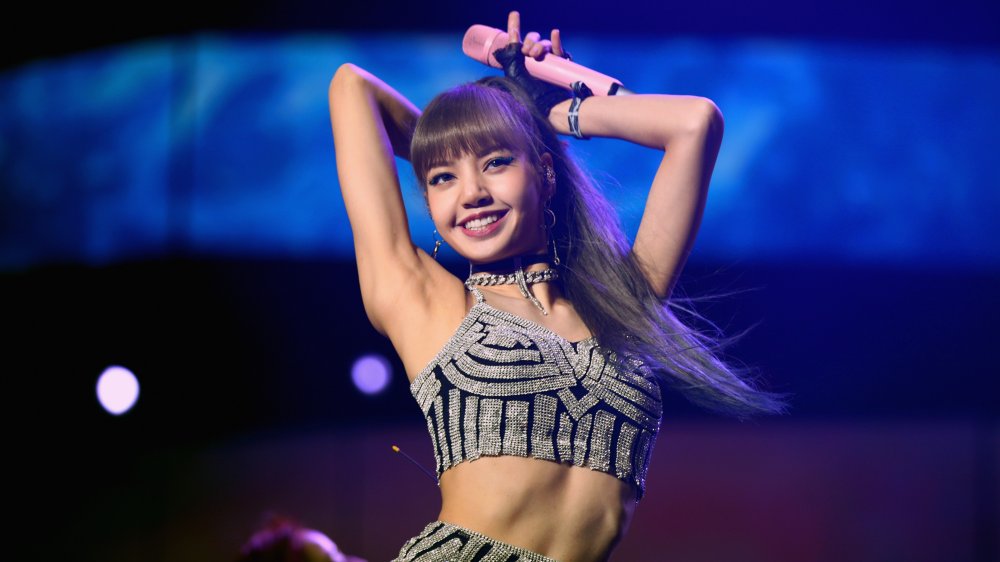 Rich Fury/Getty Images
K-pop bands BTS and Blackpink have become music sensations around the world, so it's no wonder super-fans are curious if any members are dating. Blackpink is an all girl singing group from Seoul, Korea, that's already making history (via Seventeen). Their music video "Kill This Love" became the most watched video in its first 24 hours in YouTube history, according to Billboard. It was watched an impressive 56.7 million times, which beat out Ariana Grande's "Thank U, Next" music video debut. BTS is also shattering records. Their new record Map of the Soul: Journey, is the best-selling album of 2020 in the U.S, Korea, Japan and worldwide, as reported by Forbes. 
Safe to say, both groups have a lot of fans and what would be better than if their two biggest stars were dating? According to Film Daily, rumors of Lisa and Junkook having a secret relationship have been brewing for quite some time. The pair have also been seen together a few times, which has only added fuel to romance rumors.
Are Blackpink's Lisa and BTS' Junkook actually dating?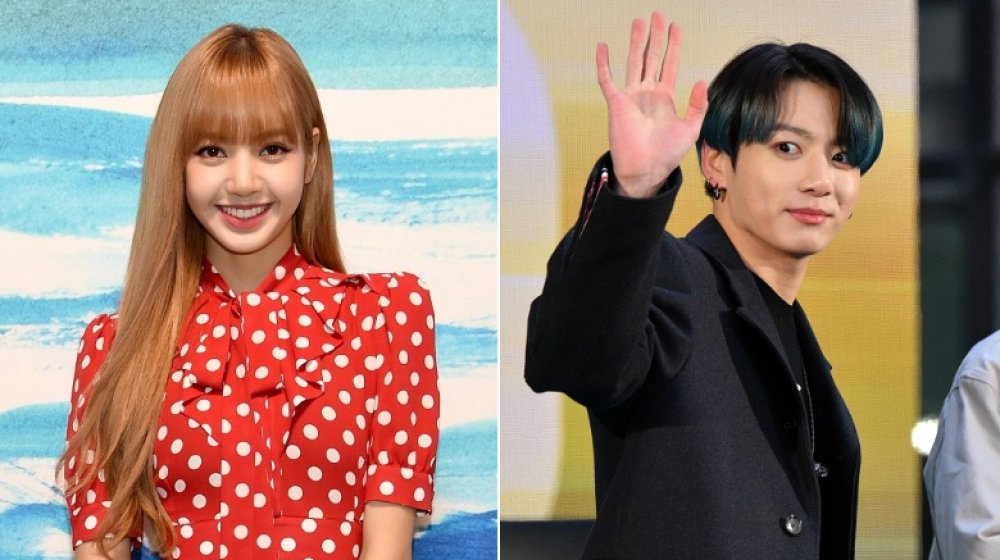 These two would certainly be a power couple if they were together. One fan wrote on Twitter, "If they're dating, they would be a perfect couple." However, one Quora user seemed to be annoyed by the speculation writing, "It SUPER annoys me when fans pinpoint the tiniest actions between Kpop idols and make it seem like they're dating."
So what's the truth? It's doubtful they're together because Blackpink's label, YG Entertainment, has very strict rules, according to Film Daily. Lisa wouldn't be able to be in a relationship with Jungkook unless she specifically received the greenlight from former CEO, Yang Hyun-Suk. IWM Buzz also reports that the duo are just really good friends. 
But there's still hope the pair could collaborate on a song together. However, Film Daily believes that could be an uphill battle because every K-pop band's labels work diligently to maintain a star's image. If the groups did a song together, their labels would know even more rumors would spread about Lisa and Junkook dating. However, there's no rules saying they can't work together, so there's still hope for Blackpink and BTS fans.