What You Don't Know About BTS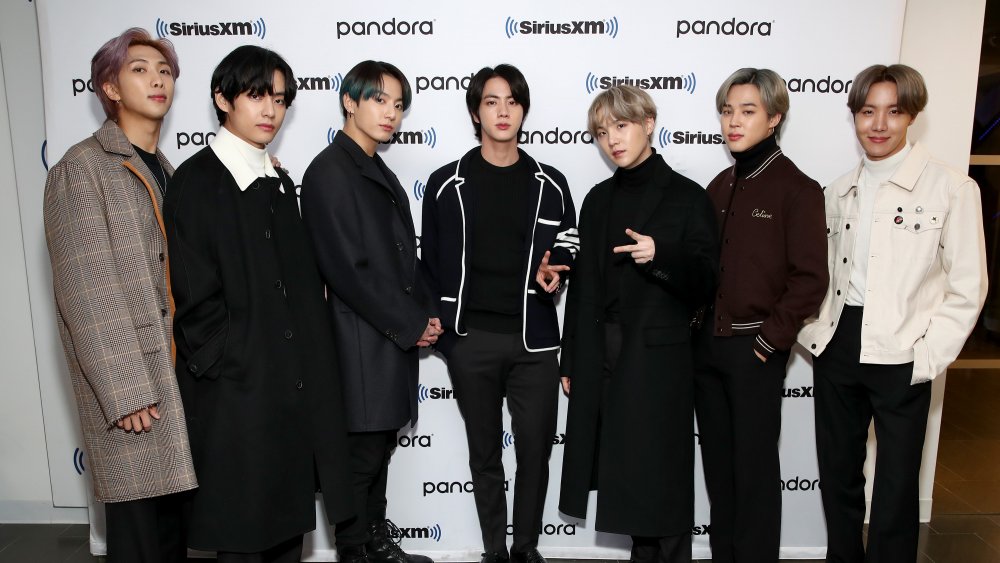 Cindy Ord/Getty Images
MTV's VMAs are the biggest thing to watch this weekend, and the online chatter is focused on BTS — the Korean pop boy band which has its fans claiming that they are bigger than the Beatles. BTS most often stands for Bangtan Sonyeondan — which translates to Bulletproof Boys – has benefitted from the internet and social media that has brought the group closer to its fans, known as the ARMY (or Adorable Representative MC for Youth, per The Fact Site). "BTS' success [wouldn't] have happened without the support of the Army. Army members are loosely connected, but as a group they are passionate because of their solidarity with their idols. And they all use the same online [social media] platform — Twitter," Korean columnist Mimyo wrote (via South China Morning Post). 
Despite the fact that the group often produces songs in their native Korean, The Fact Site says their fan bases are actually located outside of home — in Brazil, Turkey, and Russia. 
Dynamite is BTS' first release in English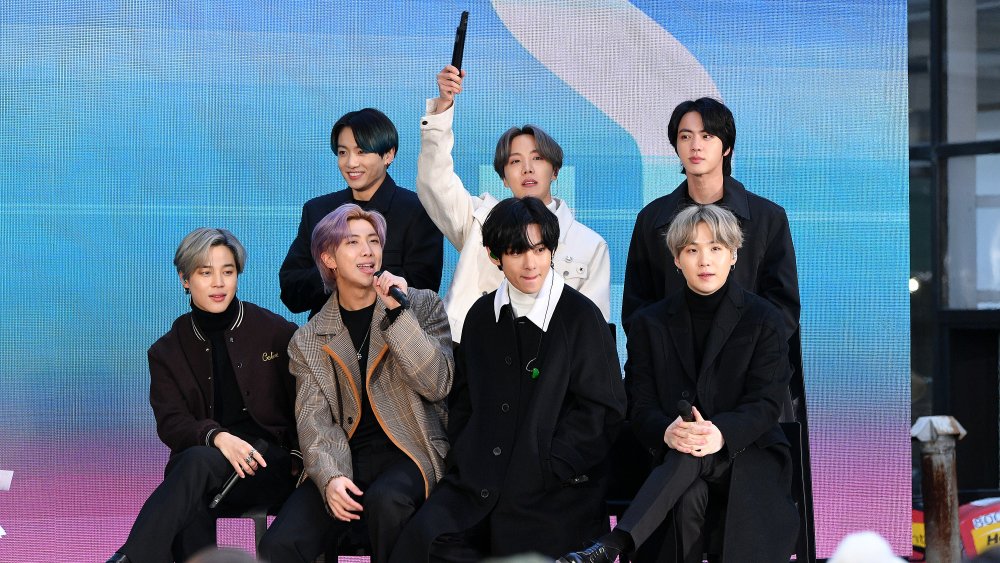 Dia Dipasupil/Getty Images
Until Dynamite, BTS never sought to sing anything in a language other than their native Korean and they had reasons for that. "We don't want to change our identity or our genuineness to get the number one. Like if we sing suddenly in full English, and change all these other things, then that's not BTS. We'll do everything, we'll try. But if we couldn't get number one or number five, that's okay," the group's leader, RM, tells Time. It may be useful to point out that RM is also the only person who speaks English in the group and that he learned by watching Friends reruns (via The Fact Site). Language didn't appear to be an issue though, because BTS managed to release 29 music videos and 22 singles between 2013 to 2018. They also managed to win 53 awards since they were formed. BTS isn't just your regular boy band either, because they've become advocates for several serious issues, like school bullying, mental health, and female empowerment.
But nothing lasts forever — and the band members, RM, Jin, Suga, J-Hope, Jimin, V and Jungkook, are aware that mandatory military service for the boys is just around the corner. Their manager, Bang Si-Hyuk (also known as "Hitman" Bang), has already told The Hollywood Reporter that "The company believes military service is a duty, and we will try to show the fans the best of BTS until, and after, the members have fulfilled their service duties."