Kelly Clarkson's Hilarious Reaction To Lil Nas X's Acceptance Speech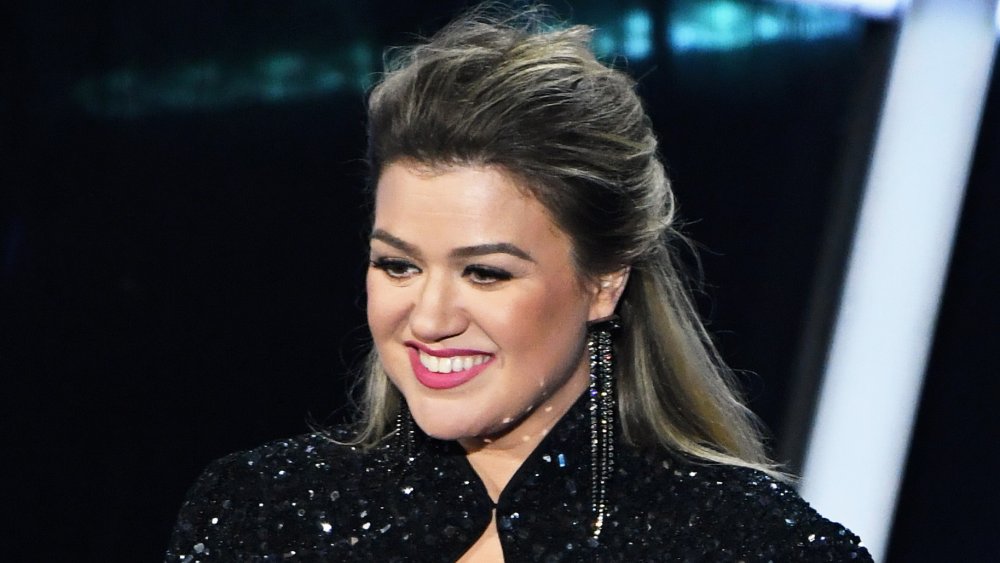 Kevin Mazur/bbma2020/Getty Images
Lil Nas X took home the award for Top Hot 100 Song for "Old Town Road" at the 2020 Billboard Music Awards hosted by Kelly Clarkson. "Lie Like This" singer-songwriter Julia Michaels introduced the nominees for the category before announcing Lil Nas X's song featuring Billy Ray Cyrus as the winner.
An unlikely mega hit, "Old Town Road" first blew up on social media. "It's been incredible to watch 'Old Town Road' grow from its start on TikTok in February — as the backbone of an accessible and engaging meme that generated millions of creations and billions of views — to a record-breaking smash hit that has all walks of life listening on repeat," Vanessa Pappas, TikTok's U.S. general manager, revealed in a press release to Billboard.
No one is perhaps more surprised at the song's success than Lil Nas X himself. "How? What?" the singer exclaimed as he accepted his award. After collecting his thoughts, Lil Nas X went on to thank Billy Ray Cyrus, teased new music on the horizon, and exited the stage — and that's when fans noticed Kelly Clarkson's hilarious reaction.
Kelly Clarkson's reaction to Lil Nas X was a whole mood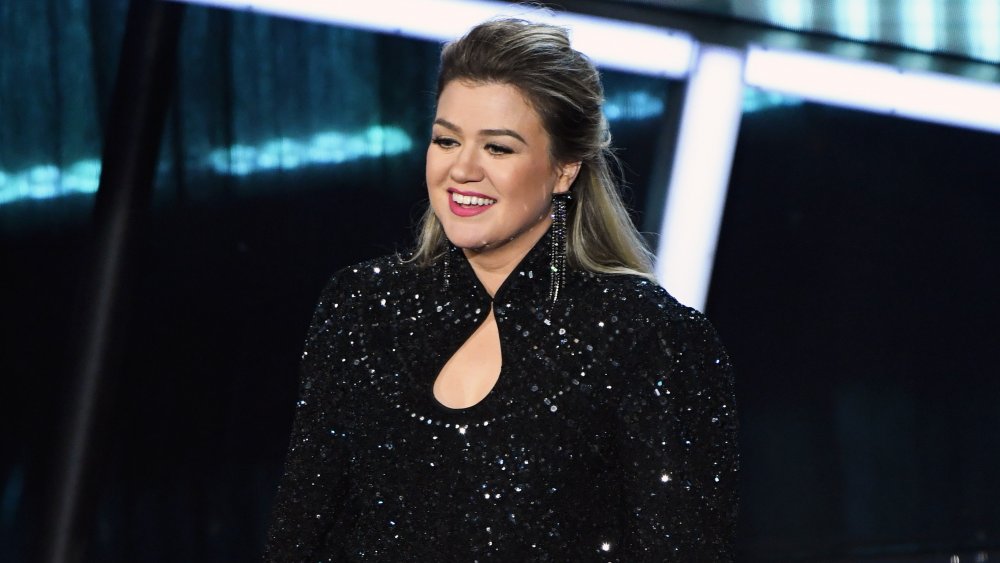 Kevin Mazur/bbma2020/Getty Images
With no live audience, the Billboard Music Awards admittedly got off to an awkward start. In the absence of cheering, Lil Nas X shouted out some woos for himself at the conclusion of his speech. After which, the camera panned to Kelly Clarkson. The host did not look the least bit amused as she watched the star walk off the stage. Fans took to Twitter to recap the moment. "Kelly Clarkson to Lil Nas X is a mood," one person tweeted. Other fans described Clarkson's reaction in other ways, ranging from "serious stank face" to "the dirtiest look ever" and "side eye."
No matter what kind of look you feel she made, though, one thing is for sure: Clarkson did not know she was on camera. After a few awkward seconds, she realized. "Oh! I didn't see you point," she said to the camera crew. "I'm so sorry. Congratulations to Little Nas X! That's awesome!" And now we're all left wondering if she really found it awesome.