Why Lizzo's Billboards Acceptance Speech Has Everyone Talking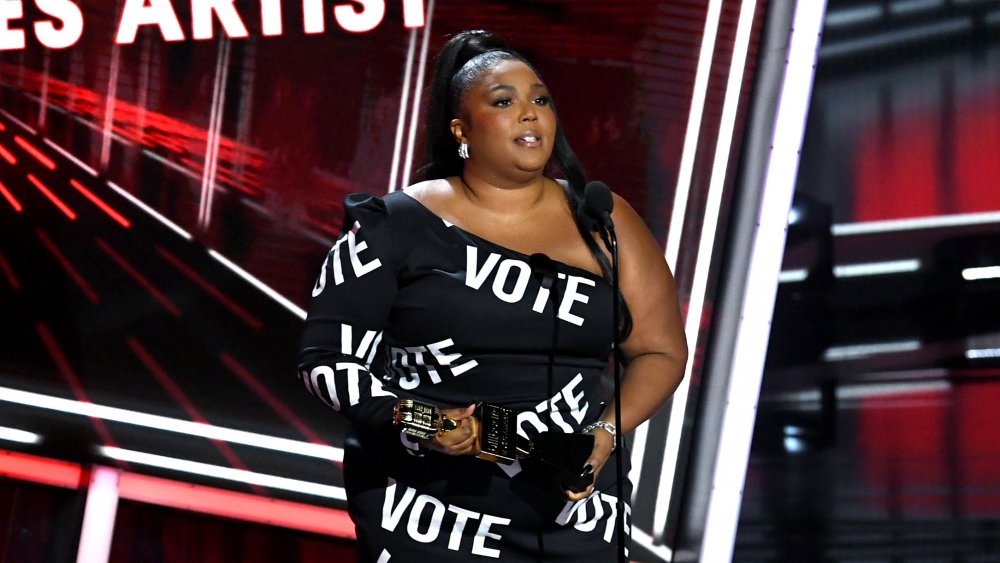 Kevin Winter/bbma2020/Getty Images
Pop superstar Lizzo took home the award for Top Song Sales Artist at the 2020 Billboard Music Awards, according to E Online. In addition to thanking "team Lizzo," Billboard, and Atlantic (the record label that represents Lizzo) during her acceptance speech, the star took the time to send out a strong message urging fans and viewers of the program to make their voices heard this election and vote.
This message was clearly close to the artist's heart, as she delivered it clad in a black dress designed by Christian Siriano with the word "VOTE" emblazoned on it in bold white letters, making sure her message was delivered to even the most single-minded viewers who could have possibly had the ceremony on mute, waiting for their musical act of choice to take stage. Lizzo encouraged viewers to refuse to be silenced any longer, saying "They're afraid of your power. There's power in who you are. There's power in your voice. So whether it's through music, protests, or your right to vote, use your power, use your voice and refuse to be suppressed."
Lizzo touched on another type of suppression in her Billboards acceptance speech as well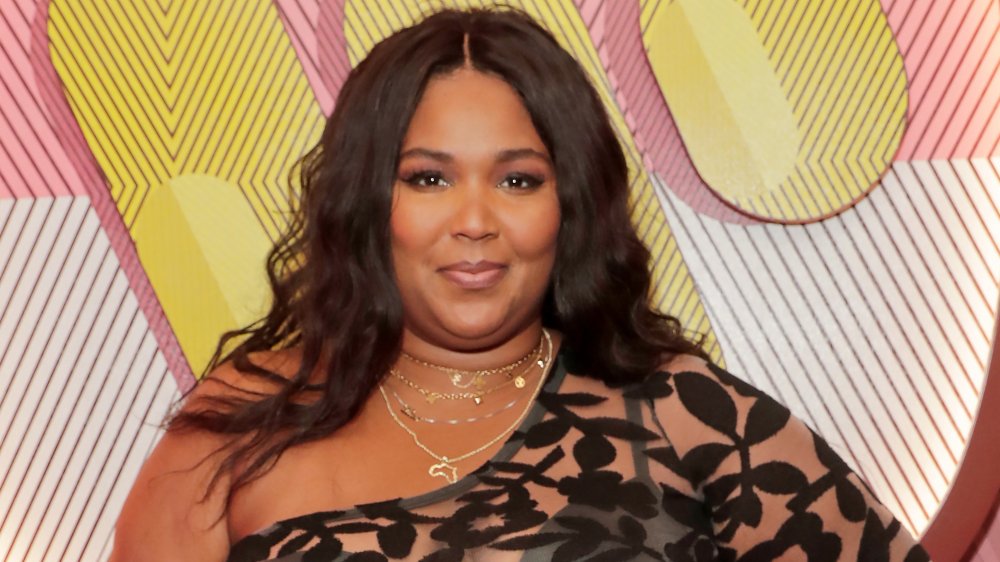 David M. Benett/Getty Images
In the short speech, Lizzo spoke a bit about a different type of suppression as well. "I just want to say, I've been thinking a lot about suppression and the voices that refuse to be suppressed. I wonder, would I be standing here right now if it weren't for the big Black women who refused to have their voices be suppressed? I just want to say... if you're at home watching this, you are thinking about changing yourself to feel worthy, this is your sign to remain true to who you are." Lizzo has spoken at length in the past about self-acceptance and the beauty that can be found inside and outside each of us, even writing for NBC News on the difficulties many (including Lizzo herself!) face coming to a place of self-love.
This message of empowerment for all, through voting or other means, was not lost on viewers. Twitter user @fentytannies thanked the star for her encouraging words, writing "lizzo constantly advocates for body positivity by empowering EVERY body type i love her a** everyone has a right to feel beautiful." The tweet clearly spoke to others watching the awards show, as it quickly began to receive a ton of likes, currently at over 4,000 and climbing. Other users of the social media platform echoed the sentiment, calling Lizzo a queen and thanking her for always reminding us to be kind to ourselves. Looks like in a very short speech, Lizzo managed to inspire in more ways than one.