Why The Billboard Awards Fell Flat This Year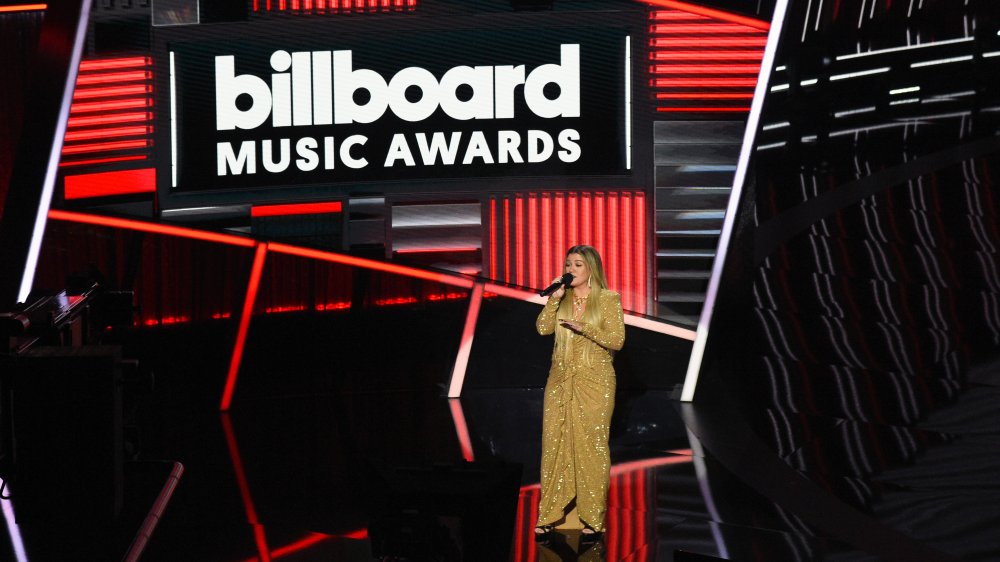 Kevin Mazur/bbma2020/Getty Images
If you decided to skip the Billboard Music Awards this year (or tuned out because well, meh) don't feel guilty because you're not alone. Aside from highlights like Alicia Keys' new bangs, and John Legend's moving tribute to his wife Chrissy Teigen, watching the award show could legitimately be compared to watching paint dry. 
We can't blame host Kelly Clarkson for trying — this wasn't her first rodeo, and she's hosted the awards twice before, but the last two times were definitely not like this. Hamming it up before an empty auditorium isn't the same as playing to a Las Vegas crowd (where the show was meant to happen), and to her credit, Clarkson mentioned the awkwardness, saying, "So the producers and I were debating whether or not to have fake applause. I said, the only way I would agree to it is if I could control it, because I like control." Unfortunately, her crowd reaction remote never made a comeback (via Too Fab).
Fans were disappointed by this year's BBMAs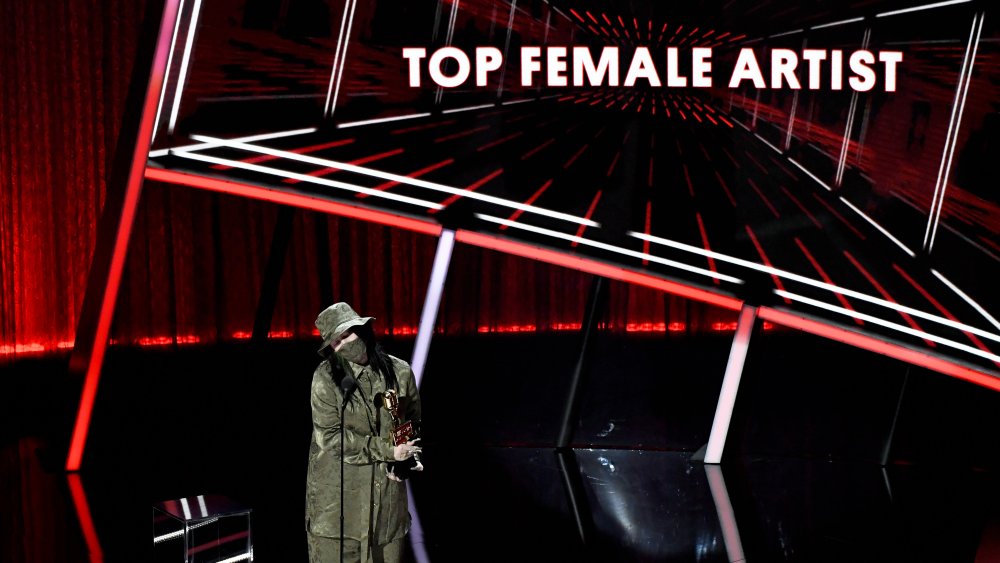 Kevin Mazur/bbma2020/Getty Images
Maybe the awards fell flat because there was no applause after a winner was announced or while a song was performed live, but fans weren't immune to the yawning (literally) silence. One said: "is it just me or are the billboard music awards so awkward without an audience? it's literally crickets for every performance or speech i can't." A second watcher tweeted: "What is this BBMA awards tonight? R u joking or sum? At least add fake applause sound when artists r winning some pls this is so awkward." A third said: "mane the bbmas are so awkward the presenter talks and it's just" along with images of crickets. Then there was a fourth watcher who said she couldn't sleep: "I was so excited for bbma (though it's getting a lil boring now, maybe bcz it's different as in no audience) I ltrly couldn't sleep and +"
BTS fans were left hanging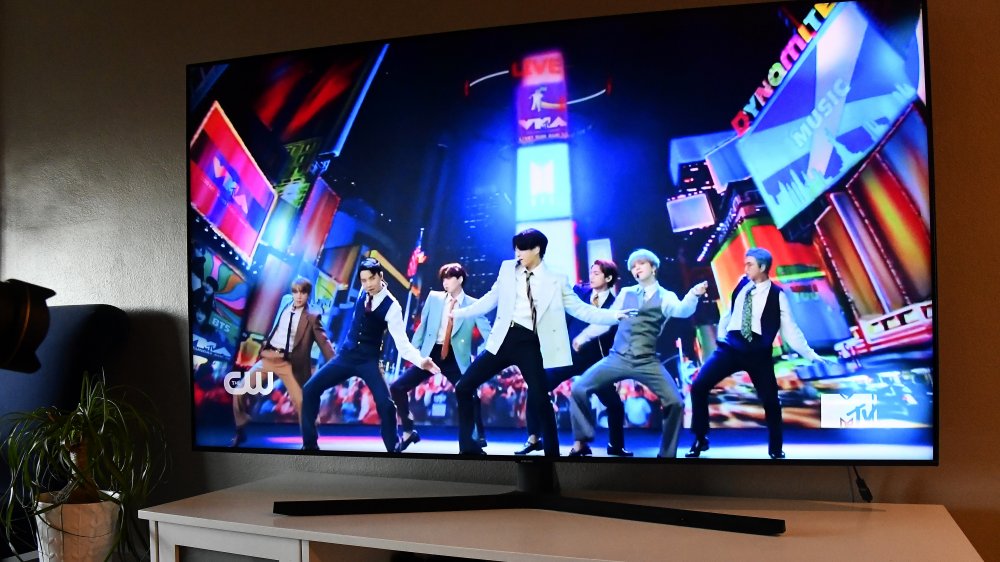 Frazer Harrison/Getty Images
It's perhaps telling that even the Billboards' hashtag on Twitter was dominated by BTS fans known as the ARMY, who kicked off the evening waiting for their idols and who went from anticipation to irritation when BBMA live streams were taken down. The ARMY even had their own BBMA hashtag, #BTSxBBMA, which they used to talk about their idol's appearances in past show awards, and we saw tweets like: "Remember when Taehyung was excited listening to himself speaking English in an interview at the BBMA last year His yeah is so cute" As one user put it: "This s*** is so awkward man. I just want the boys to perform so I can stop watching and I can be put out of my misery. #BBMAs"
We get that its tough playing to a virtual (no) audience, but the BBMAs have also come on the heels of some very successful shows live award shows including the MTV Music Awards and the Emmys — it would have been great if producers had picked up a thing or two from past performances.