Prince Harry And Meghan Markle's Compatibility, According To An Aura Reader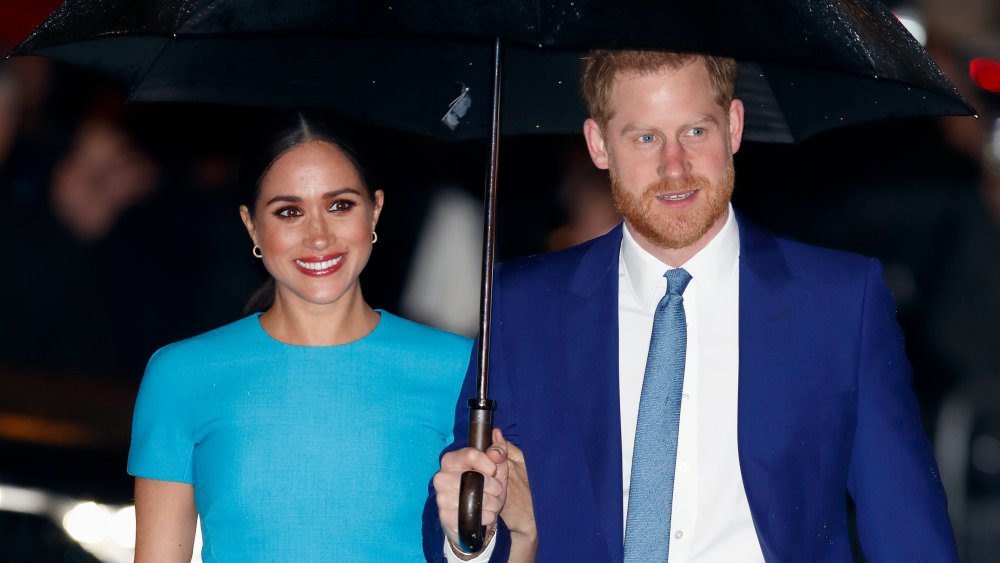 Max Mumby/indigo/Getty Images
Prince Harry and Meghan Markle seem like a perfect match. The couple is clearly in love, and have fought through a lot to be together, even breaking away from the royal family and moving to the U.S. to live their own lives. The Duke and Duchess of Sussex certainly appear to be compatible, but do their auras tell the same story? Aura reader and psychic medium Megan Michaela Firester, who goes by the name Mystic Michaela, revealed to Nicki Swift what their auras are saying.
Per Michaela's website, "the colors [she is] able to see around people are actually aura projections from their life force energy." Because of "what she is able to see within the specific colors, hues and projections," Michaela is "uniquely adept in perceiving imbalances within the energy system."
According to Mystic Michaela, Prince Harry's aura is "blue and purple," although it's "more blue" and he "covers it up with an inauthentic red shell." She suggested that this is because the royal is "very sensitive and emotional" but has "been told his whole life (by everyone but his mother) that his true self is 'wrong'" which has led him to conceal parts of himself. Interestingly, Meghan has the same core colors in her aura, purple and blue, although "she is more purple and Harry." This, according to Michaela, means that Meghan "feels very outspoken."
What do Prince Harry and Meghan Markle's auras say about their compatibility?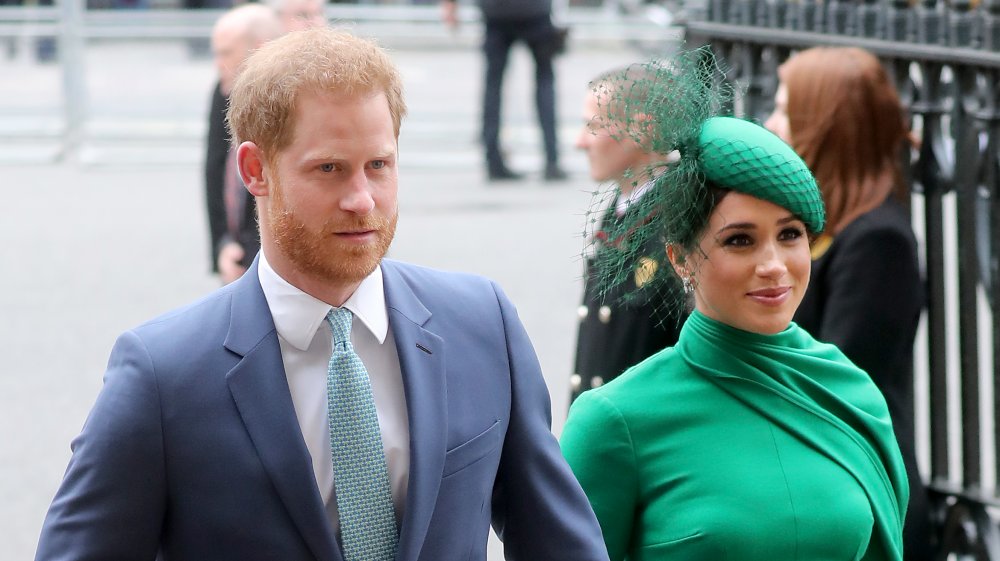 Chris Jackson/Getty Images
Harry and Meghan seem to balance each other well. Michaela said that Meghan's aura suggests that she is the one who "takes the lead in the relationship, promoting communication and encouraging the connection that is so important for them both." She added that Meghan "has a lot of inner strength and although she is not 'royal' it will never hold her back."
Things have changed for Meghan and Harry since they stepped away from the royal family. Before they made the announcement that they were stepping down as senior royals, Michaela said that Harry "had a very fuzzy boundary around his blue and purple aura [and an] unclear border," which hinted "that the family pressure was immense." This might "have broken him" in the past and, before Meghan, "he would have conceded" to the "demands" of his family, but Meghan has "tak[en] over for him here energetically."
Michaela added that the Duchess of Sussex's "purple energy is a bright boundary between them and her, [and] she can see what all of them think but not take it in. She can remove herself from it and take her power from knowing it's going to be deflected."
What's in the future for Meghan and Harry?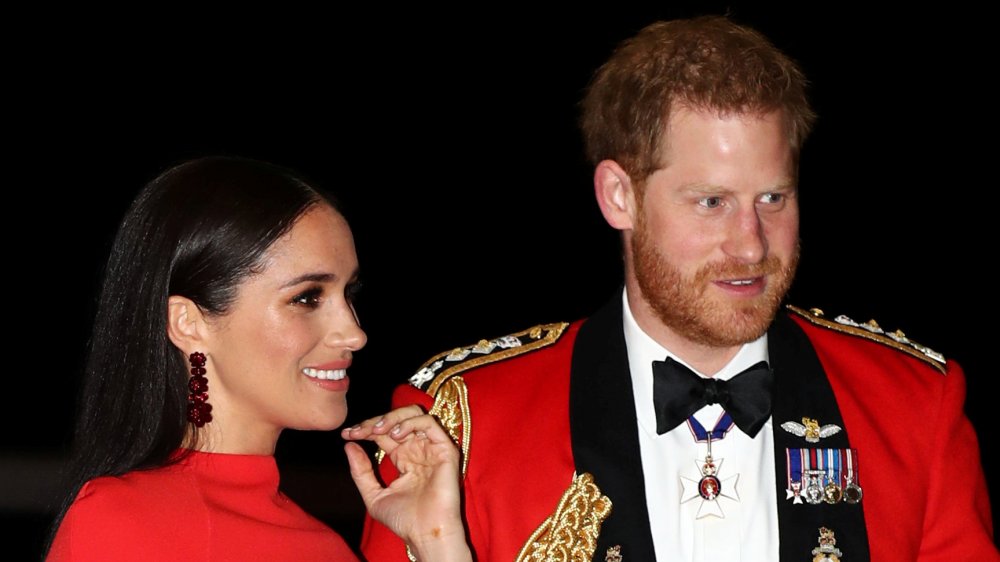 Wpa Pool/Getty Images
Guided by their auras, Meghan and Harry seem to be on the right track, according to Michaela. "I feel like what they went through after the birth of Archie was enough to make Harry take action in defense of his wife and son, and the blue in him — his deeply sensitive nature — knew it was the right thing to do," she said. The aura reader also "feel[s] like Meghan had a hard time and he wasn't going to make her suffer for him. This is the worst thing for a blue person, to watch someone suffer for them. And he stood up to his family because of that."
Michaela also predicted what's in store for this royal couple. "Moving forward, I feel like the two have made some very strong choices about the way they will go about the future in terms of who they associate with and how they will create their wealth," she said. "I feel like they are using their platform for social reform, to give voice to positive role models for children and for creating what Harry was not allowed to have for so long in his upbringing — a choice." Michaela added that she thinks "they will continue to socialize and be strong and recurring figures in our society," while also maintaining their "boundaries."