The Owner Of Fox News Just Made An Eye-Opening Election Prediction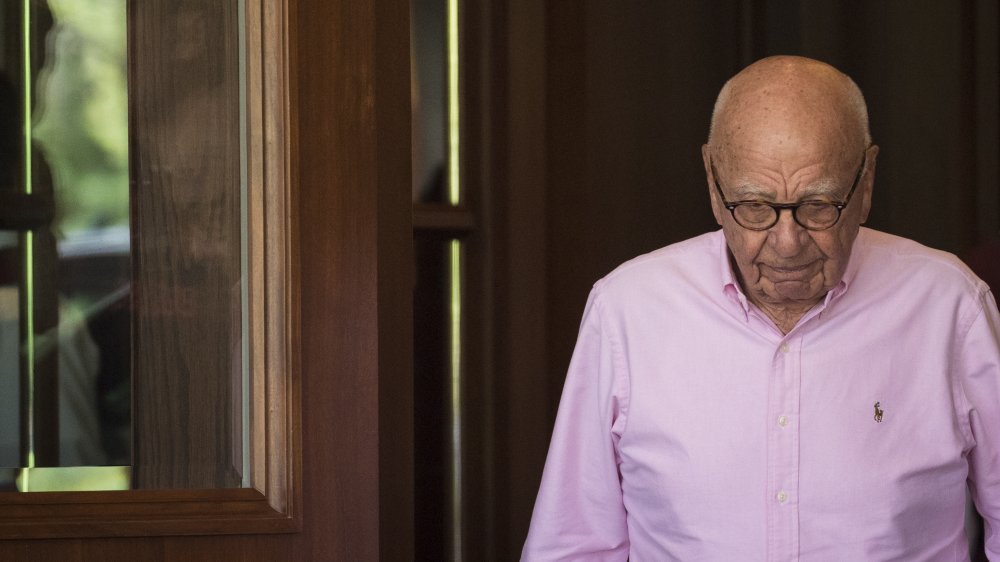 Drew Angerer/Getty Images
The Guardian reports that 14 million ballots have already been cast in the Trump-Biden 2020 election, most of them for Biden Harris ticket. Biden supporters fear that on election night, President Trump might call up Fox's co-chairman, Rupert Murdoch, and ask him to declare that Trump won the 2020 race, as imagined in a The New York Times article. But while Trump's Fox News fan club (of which Sean Hannity and Laura Ingraham are honorary chairs) might be sure of Trump's victory, Rupert Murdoch it would seem, is not. 
Murdoch's wife, for what it's worth, purportedly donated $500 to the Biden campaign (via Forbes). James Murdoch, Rupert's youngest son, and his wife Kathryn donated, says CNBC, $1.2 million to the Biden Victory Fund in June. James also recently went on public record to condemn the Trump, telling The New York Times that the Trump Administration "seems characterized by callousness and a level of cruelty that I think is really dangerous," and that "it's not a coincidence that the number of hate crimes in this country are rising over the last three years for the first time in a long time." Then there was that time in 2015 when Rupert Murdoch tweeted: "When is Donald Trump going to stop embarrassing his friends, let alone the whole country?"
It's possible that Murdoch simply keeps his private views and his business interests separate. Rupert Murdoch hasn't tweeted since 2016, but he's made a bold prediction.
This is Rupert Murdoch's 2020 election prediction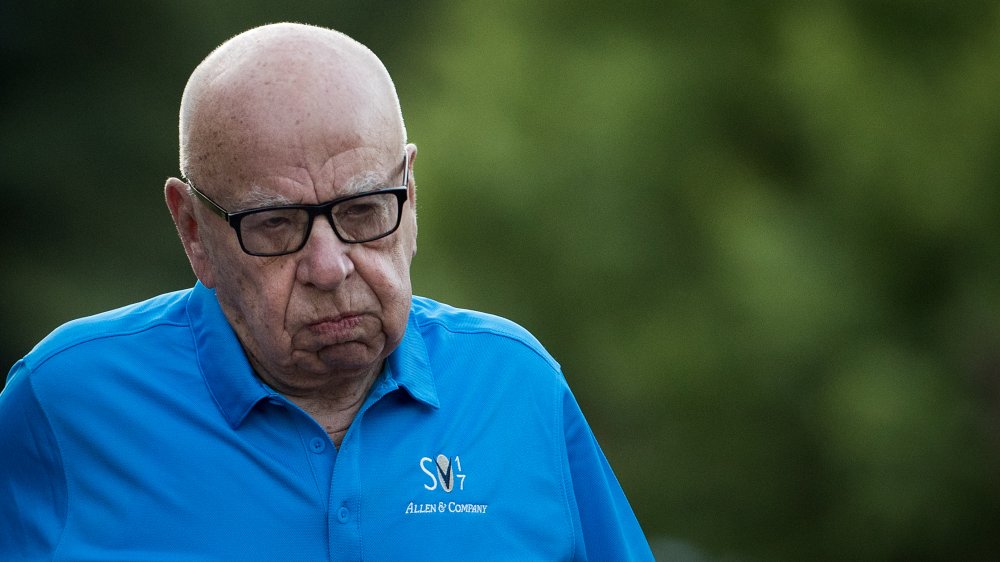 Drew Angerer/Getty Images
This just in. Murdoch's "associates" have talked to the press. According to the Daily Beast, he's predicting a 2020 "landslide" in favor of the Democratic ticket. "After all that has gone on, people are ready for Sleepy Joe," Murdoch purportedly told one of his contacts. He's also told three separate associates that "the president is his own worst enemy," that Trump has bungled his COVID-19 response, and that "he's creating a never-ending crisis for his administration." It's a bit of a he-said, she-said, and when Daily Beast reached out to Murdoch in response to their story, he replied, via email, "No comment except I've never called Trump an idiot."
"No comment" might be as much as a confirmation as we'll ever get. As the Daily Beast's editor in chief, Noah Schatman pointed out, Rupert Murdoch has been curiously silent in response to the story. "Amount of pushback on this story from the famously aggressive Murdoch PR machine: zero," Schatman tweeted.