Clare Crawley's Ex Won't Watch This Part Of The Bachelorette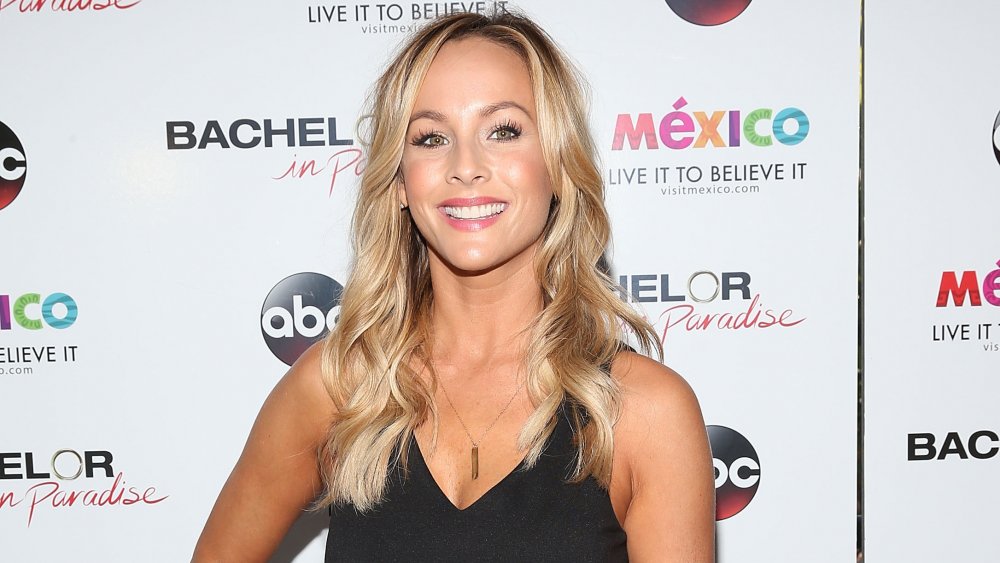 Jesse Grant/Getty Images
Benoit Beausejour-Savard is taking the high road in his relationship with ex-fiancée Clare Crawley, who you just may recognize as the current Bachelorette. He's here to wish her well and wants to support her. But there's a limit to just how much he wants to see.
"I'm not jealous at all," Beausejour-Savard explained to People. "I gotta be honest, like, I wish her the best, but I'm gonna be honest, I might skip [watching] the Fantasy Suites." It seems like a very reasonable boundary for anyone.
This isn't the first time he's been vocal about supporting Crawley. Back in March, Beausejour-Savard had only good things to say about his once bride-to-be. He captioned a picture of the two of them on Instagram: "Congratulations to this gem!! She will be an amazing Bachelorette. She is smart, fun, strong, knows what she wants and most importantly, she will call out the guys messing around!! Hell yeah!! Good Luck on your journey to find love @clarecrawley !! You will be the best"
Crawley and her ex went from friends to engaged back to friends
Crawley first entered the world of the Bachelor and Bachelorette in 2014 where she ended up dumped by Juan Pablo Galavis, but she got in the parting shot by telling him off before she left, including saying, "I would never want my children having a father like you" (via Marie Claire). From there, she was on Bachelor in Paradise twice, and then on the Bachelor Winter Games. Now she's the star of the show, for now at least, of this year's Bachelorette.
The two met on the 2018 Bachelor Winter Games, but it wasn't all fun and games. Crawley spent time getting to know another contestant better, which left Beausejour-Savard out on his own. It was a text message after the show ended that rekindled things (via People). That rekindling turned into a public proposal and engagement but then a month later, they were back as just friends (via People).
Here's hoping everyone finds the love they're looking for, and that the two keep supporting each other as friends.