Bachelorette Becca Kufrin Reveals She's Freezing Her Eggs After Split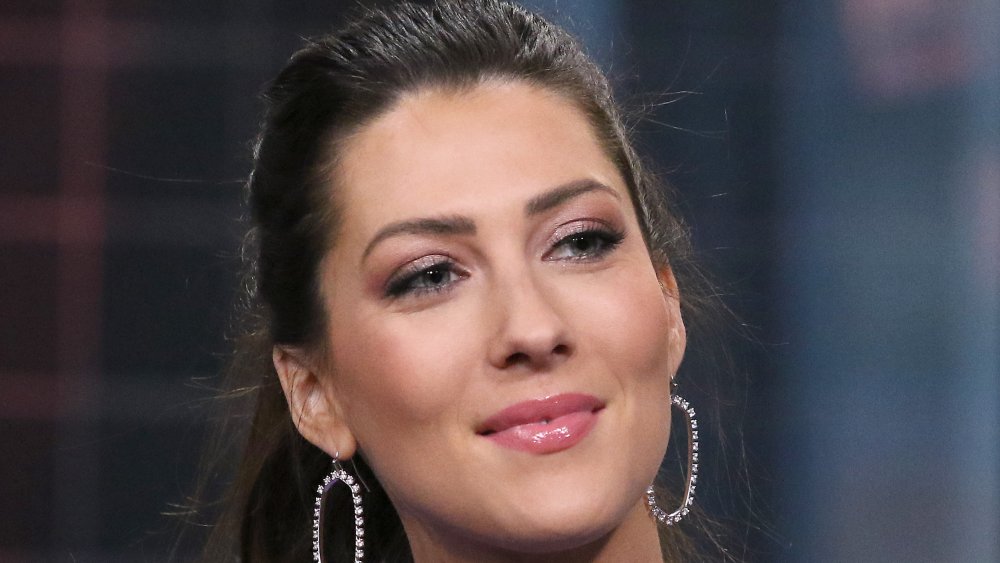 Jim Spellman/Getty Images
In the wake of announcing she had split from fiancé Garrett Yrigoyen, The Bachelorette's Becca Kufin has made a big commitment. "I am in the process of freezing my eggs," the 30-year-old shared via her Instagram Story this week (via Us Weekly). She went on to share, "I think it's so important as women we know about our bodies and our options. I'm not old, but I'm not a spring chicken. I want kids one day but not anytime soon. I figured, why not do it now in quarantine [amid the coronavirus pandemic]?"
Egg freezing is no easy process. Kufrin will need to go on fertility drugs — some are injected — to stimulate the ovulation process. Side effects include mood swings, stomach pain, bloating, and nausea. Most patients undergo frequent blood tests and ultrasounds to monitor their progress. Then comes the egg retrieval procedure, which involves going under anesthesia. It's also worth noting egg freezing is expensive. According to Business Insider, the cost can range from $6,000 to $20,000, not including the annual storage fee, which is around $600.
Becca Kufrin is documenting her egg freezing process
Clearly Kufrin knows what she wants. The brave former Bachelorette filmed herself giving herself shots in the stomach. She also confided that the experience was far from easy. "First night of shots. Going real strong," she shared via her Instagram Story, according to Us. "I seriously watched the tutorial 24 times and still choked. But I figured if I did it on here, people would hold me accountable. The backs of my kneecaps have never been so sweaty."
It seems the second day wasn't any easier for Kufrin, who shared, "Yesterday in the second injection I gave myself, it kind of popped under my skin, like the liquid popped out at once, I felt it like a little bubble and I almost passed out" (via Cheat Sheet). Here's wishing her continued courage in her egg freezing journey! And hey Becca, just remember, you aren't alone. More than 7,000 women per year freeze their eggs (via Yale Medicine). And, according to the New York Post, COVID-19 fears have sparked an egg freezing frenzy at one New York fertility center. Reasons for taking the plunge include fearing getting the virus and the possible health impacts, not knowing how long quarantine will last, and worrying what will happen to income in the future.