The Unexpected Person Trump Believes Is More Famous Than Him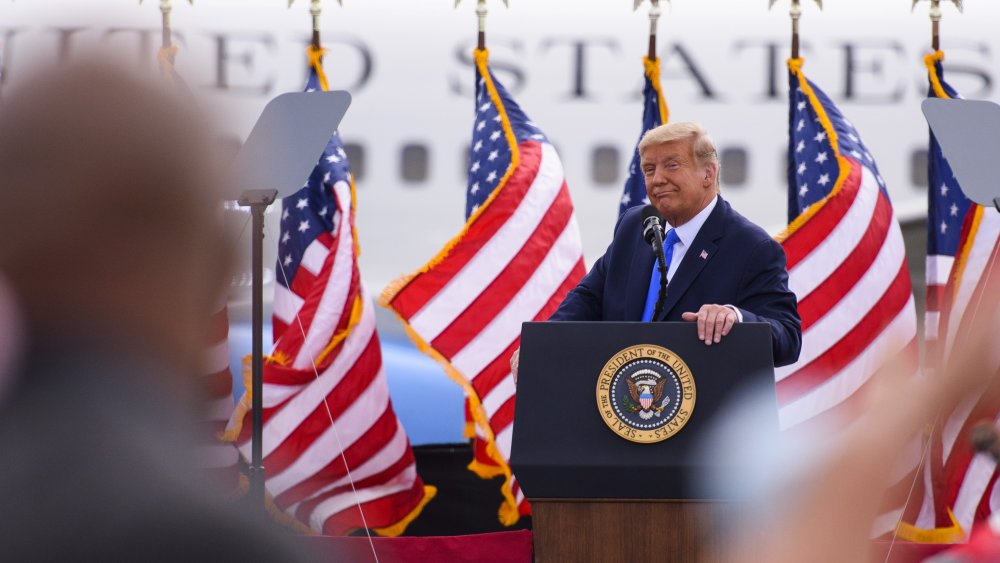 Melissa Sue Gerrits/Getty Images
In 2016, just months before the election that made him president, Donald Trump said that he was "more humble than you would understand" (via Vocativ). This is a sentiment he has lived up to in the years since by claiming that he is a "very stable genius" (via CNN). And tweeting things like "Sorry, losers and haters, but my I.Q. is one of the highest and you all know it! Please don't feel so stupid or insecure, it's not your fault." But this week, Trump has done something no one would have expected: he declared, without a hint of jealousy, that someone else was, in fact, more famous than himself.
At a campaign rally in Greenville, North Carolina, on Thursday, President Trump was discussing how famous he is in comparison to other people. Ever humble, Trump told the crowd, "Someone said to me the other day, 'you're the most famous person in the world by far.' I said, 'no, I'm not' ... they said, 'who's more famous?' I said, 'Jesus Christ'." The comment elicited cheers from his crowd of supporters (via TMZ).
Trump supporters loved the comments, others are making fun of him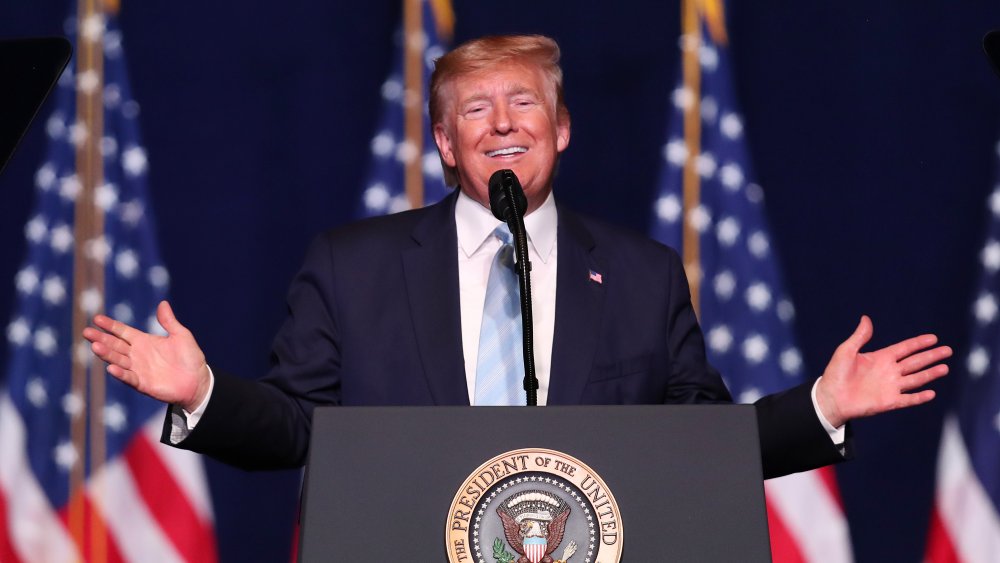 Joe Raedle/Getty Images
The reactions to Trump's comment about the son of God being the only man more famous than himself has received the mixed reactions you might expect, with his supporters cheering him on and many others scoffing at and making fun of him. One Trump supporter tweeted, "DONALD TRUMP appeals to God. Says the election can only be won with His help. Says that JESUS CHRIST is the most famous in the world. GOD BLESS @realDonaldTrump!" And another posted, "President Trump just gave Jesus Christ all the glory, saying he himself is not the most famous man in the world, Jesus Christ is! Demon dems will be freaking out."
Meanwhile, from the other side of the aisle, the response was rather different. The Civil Liberal podcast tweeted, simply, "Trump said in his NC rally today that only Jesus is more famous than him. There's actually someone else too: @BarackObama," while someone else took the president's comments to be a sign of narcissism and tweeted, "How do you spell sociopathic narcissist.. T R U M P."