Inside John Legend's Heartfelt Letter To Chrissy Teigen After Her Pregnancy Loss
On September 30, 2020, after being hospitalized halfway through her pregnancy, Chrissy Teigen announced that she and her husband, John Legend, had lost their baby Jack (via Instagram). In an almost impossible show of courage, Teigen posted a tribute to her child, writing, "I'm so sorry that the first few moments of your life were met with so many complications, that we couldn't give you the home you needed to survive. We will always love you." Since then, Teigen and Legend have been weathering an agony that few are able to withstand, even without the often jarring gaze of prying paparazzi and unsolicited social media commentary. 
On October 14, 2020, John Legend broke his silence, dedicating his rendition of "Never Break" at the 2020 Billboard Awards to Teigen. There was no audience at the socially-distanced event, but there is no question that if Legend's piano could have, it would have wept. Soon after his performance, the Grammy award-winning artist took to Instagram, himself, reposting his performance next to a lengthy dedication to his wife.
John Legend's letter to Chrissy Teigen was powerful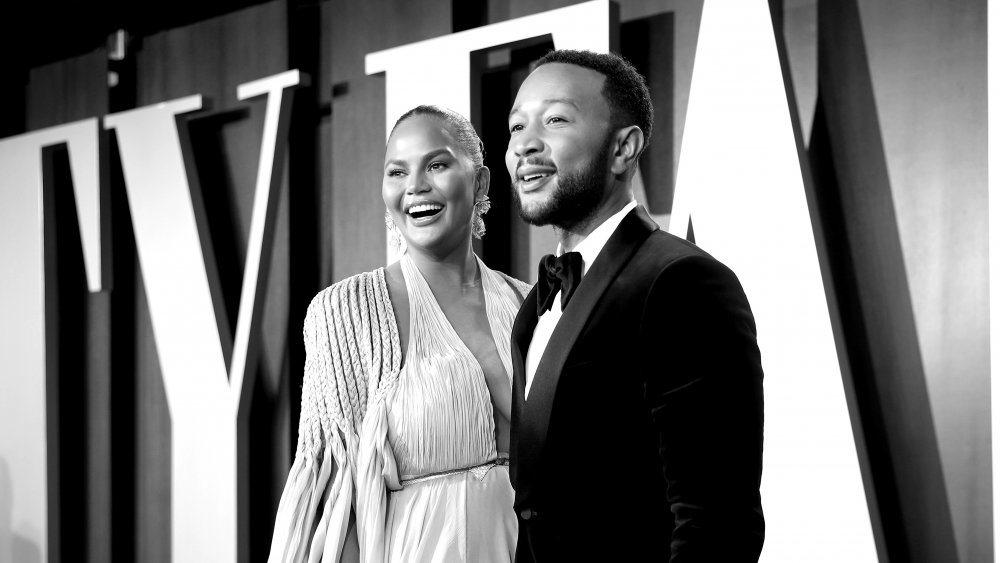 Rich Fury/vf20/Getty Images
"This is for Chrissy. I love and cherish you and our family so much," Legend wrote. "Watching you carry our children has been so moving and humbling. I'm in awe of the strength you've shown through the most challenging moments. What an awesome gift it is to be able to bring life into the world. We've experienced the miracle, the power and joy of this gift, and now we've deeply felt its inherent fragility."  John Legend went on to explain his inspiration for "Never Break," writing that, "I have faith that as long as we walk this earth, we will hold each other's hands through every tear, through every up and down, through every test ... We will never break." 
His letter has received an outpouring of support from celebrities on social media. Ty Stiklorius, John Legend's manager, added, "This was one of the best performances I've ever heard you do ...  Thank you for sharing this with the world." Luis Fonsi sent his best wishes. Gwyneth Paltrow sent her love. But it was Nigerian American actress, Yvonne Orji, who articulated the words we've all been searching for, "This is more than a song," she wrote, "It's a battle cry. It's victory chant. It's a blanket of comfort. Bless you for gifting while still grieving."