The Truth About Julianne Hough And Ryan Seacrest's Relationship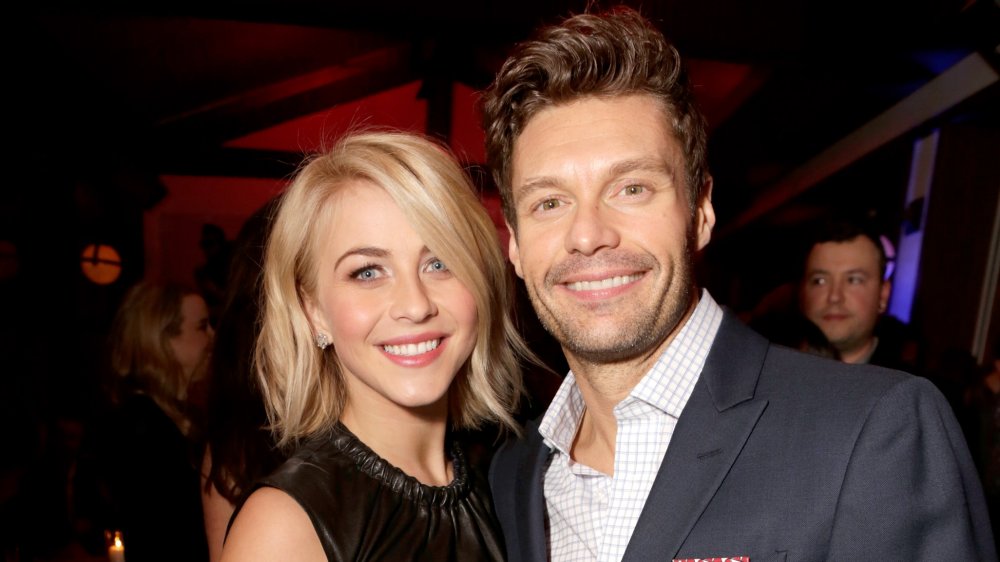 Jeff Vespa/Getty Images
It's been a minute, so we don't blame you if you forgot that Ryan Seacrest and former Dancing With the Stars pro Julianne Hough used to date. And no, not just briefly. The beautiful couple was together from 2010 through 2013, according to Us Weekly. Their relationship may have come as a surprise to some, since there is a considerable age difference between the two talents: 12 years (via People).
And in fact, the longevity of the romance may have come as a surprise to Hough herself, who admitted to In Style in 2012, "I was reluctant because he is such an influential guy, and what if it didn't work out?" she confided (via People). "Our first date, I was so nervous that I just sat there and interviewed him with questions like, 'Are you loyal?' and 'Are you close to your family?'"
Interestingly the stars met at work in 2007 when the sets of their shows — DWTS and American Idol, respectively — were across the hall from one another. At first, the couple was madly in love by all accounts, and found each other irresistibly cute. But as it happens so often in Hollywood, things eventually changed.
Why Julianne Hough and Ryan Seacrest broke up depends on who you ask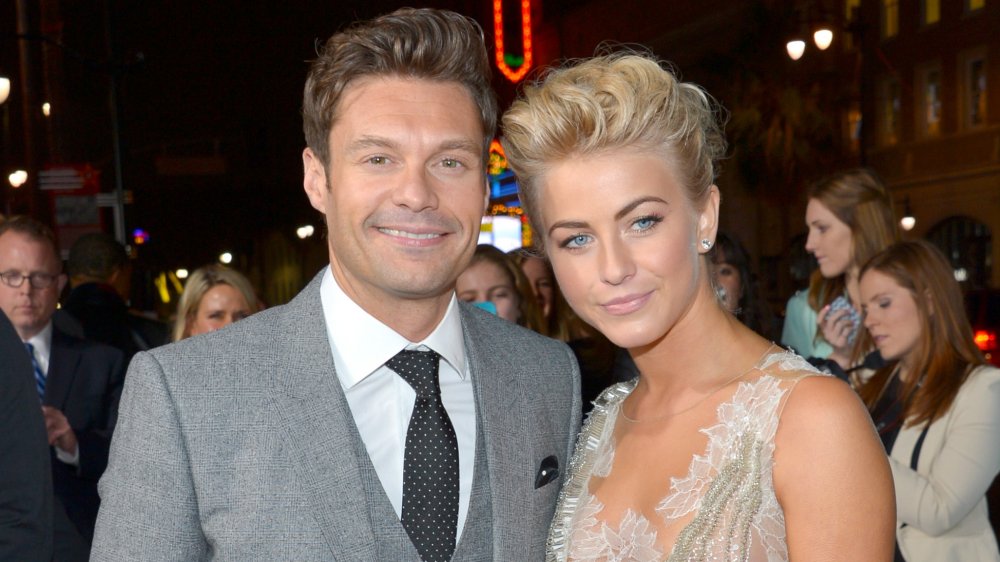 Alberto E. Rodriguez/Getty Images
When news broke that Seacrest and Hough were taking a break, theories about the reason ranged from that they both had busy work schedules, to them disagreeing about the timing of a permanent commitment (via Today).
"Dude works all the time," a source told Us Weekly at the time. "He never sleeps." The source added about Hough's reaction to her man always working, "It's a lifestyle she couldn't handle anymore. Work always, always came first [for Ryan]. She wants a more low-key life."
Meanwhile, another source claimed the issue of marriage was the deal breaker. Hough told E! News in 2012 her family was starting to wonder when she planned on getting engaged. "It's good that they're asking. It means that they like him, right?" the actress said.
Hough also opened up to Redbook, providing the best explanation for the split. "Every relationship, there was nothing wrong or bad, but there was nothing right. I had one foot out because I didn't want to get hurt. And I didn't say what was on my mind because I didn't want to ruffle any feathers. I needed to be perfect," she said. As for what she learned from her time with the host, Hough added, "But now I'm not holding anything back, because I'd rather get my heart broken than never know what it is to be completely, madly in love. If I had been this open in my last relationship, who knows?"
Is there a future for Julianne Hough and Ryan Seacrest?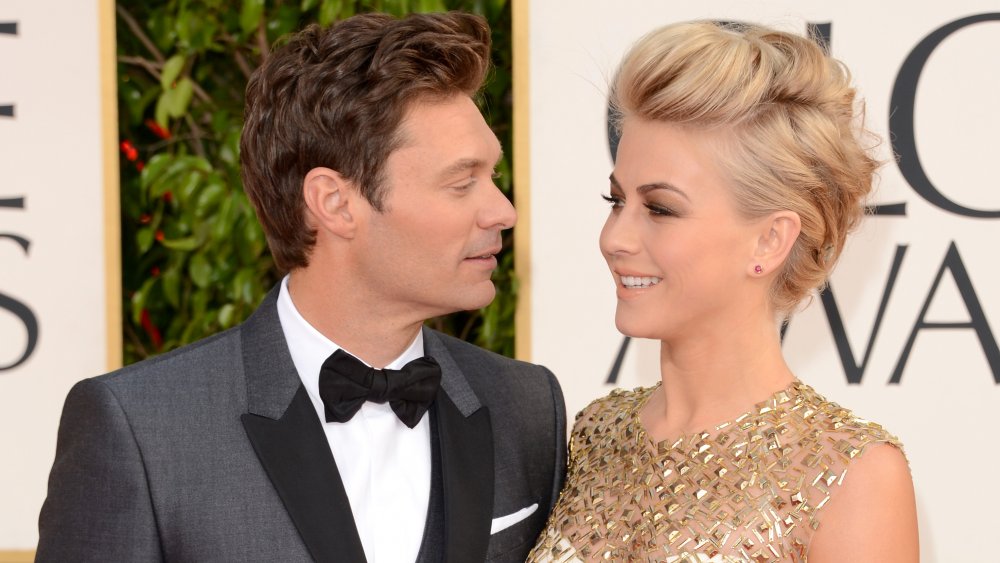 Jason Merritt/term/Getty Images
It seems the exes are now on good terms — or maybe even better than that. When Hough married former professional hockey player Brooks Laich in 2017, on his show Live With Kelly and Ryan, Seacrest said about her wedding day look, "She looks stunning" (via Closer Weekly). He also said about the Houghs, "They're terrific people." Finally, the American Idol host noted he was very happy his ex was so happy.
Meanwhile, since Hough got married, it seems there has been some trouble in paradise, with rumors of the couple already splitting up. For his part, Seacrest is reportedly off again with his sometimes partner Shayna Taylor. With both stars possibly single, fans have rapidly requested for the two to reunite (via The U.S. Sun). Who knows what the future holds for the exes? Perhaps a reconciliation? Crazier things have happened!