Expert Makes Bold Claims About Meghan Markle And Jessica Mulroney's Friendship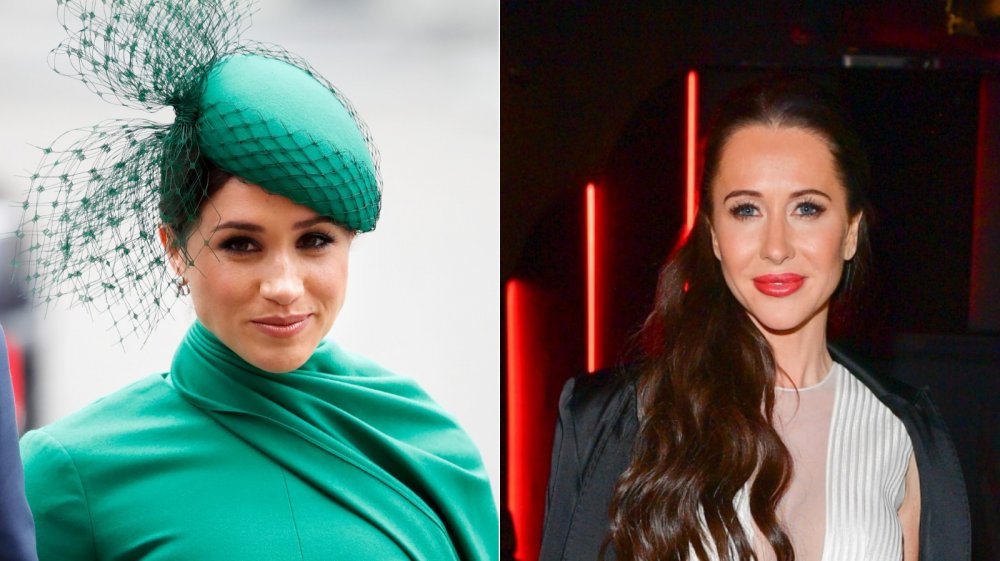 Max Mumby/indigo, George Pimentel/Getty Images
Well-connected fashionista Jessica Mulroney has lost a lot of credibility in recent months, after an African American influencer Sasha Exeter outed her for using white privilege to try to bully her (per Town & Country). Mulroney's TV show I Do, Redo, was pulled from the Canadian channel CTV, and she agreed to step back from her Good Morning America gig. Was Mulroney's longtime friendship with Meghan Markle among the casualties of this scandal? Markle has been outspoken about voting, her support of the Black Lives Matter movement, and other issues pertaining to racial equality — yet has been mum on Mulroney's purportedly racist move, not commenting when Mulroney referred to their friendship as evidence of her own racial tolerance. So, what's really going on behind the scenes?
In an interview with The List, Nicole Moore, life coach and relationship expert, pointed out that Markle historically has shied away from making her dissatisfaction with friends and family known until she's ready to sever ties publicly. And right now, she's not ready to commit to whether their friendship can be saved. "Meghan's past behavior has shown that despite what some tabloids like to report, she's not a cold hearted ice queen who will cut off friends and family in a moment just to save face," she said. "Meghan is wary of affiliating with Jessica at this time because she's not a fan of huge drama and scandal in the press, but she hasn't cut her off completely."
Meghan Markle isn't speaking up for Jessica Mulroney because she's focused on her family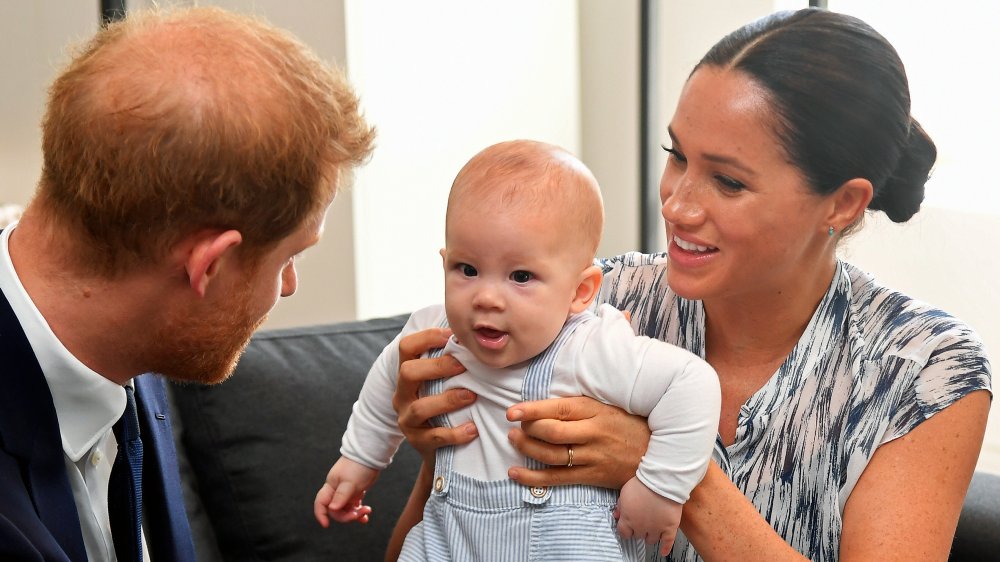 Pool/Getty Images
As their lives changed, Markle and Mulroney, like many childhood friends, began prioritizing their families over their friendship, noted Moore. So that might explain why instead of getting embroiled in Mulroney's scandal, Markle isn't talking about her longtime pal at all. "Meghan won't confirm or deny anything to the press, because her focus has shifted to protecting her family and she's in protective mama bear mode now," Moore said. "Meghan and Jessica were best friends during a time where both were growing in their respective careers and fame level. However, Meghan clearly skyrocketed to a different stratosphere with her marriage to Prince Harry. When she had a baby, her focus definitely shifted inward, and she became less interested in commenting to the press."
Now that Mulroney is in the hot seat, Markle has other things on her mind. "So, it's no surprise that she made no comment to the media whatsoever when her best friend's TV show got cancelled amidst allegations of racism," Moore explained."By that point in her life, Meghan's relationship focus was already on her husband and new baby, and anything that could detract from that peace won't be tolerated." This doesn't mean Markle is angry at Mulroney, though, Moore said. "Her silence reflects her priority on peace more so than it does anger at her friend," she said.
Jessica Mulroney isn't mad at Meghan Markle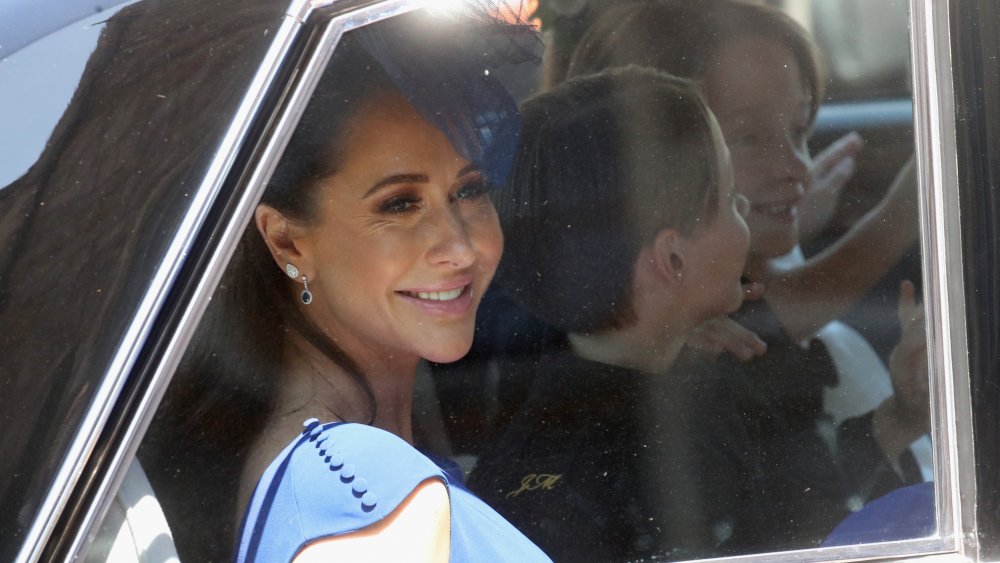 Chris Jackson/Getty Images
If you were in hot water and begged a friend to help, and they looked the other way, perhaps you'd feel betrayed. But according to Moore, "Jessica isn't mad at Meghan for not defending her, and she still considers her to be a best friend." As evidence, Moore noted: "In a now deleted social media post, Jessica shared glowing words about Meghan, calling her the 'kindest friend' (via Vanity Fair). Those are simply not the words of someone who is mad at their best friend. Jessica's post appears to indicate that there is no real rift between the two friends and that Jessica isn't taking it personally that Meghan didn't defend her to the press."
Between Markle's silence about Mulroney's racism scandal, and Mulroney's kind words about Markle, it seems most probable that these two are just friends who've drifted apart and have shifted priorities — not ex-pals at war, Moore said. "What's more likely is that this is a case of two friends growing apart due to life demands and stressors, and while they're not in each other's lives on a daily basis anymore, they still have positive feelings for each other," she explained.
Markle and Mulroney can still repair their friendship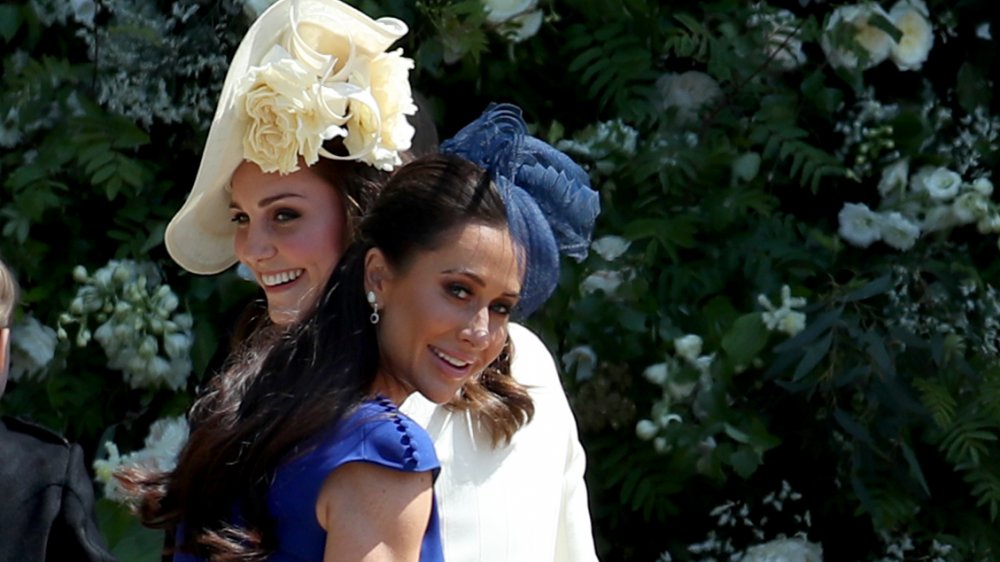 Wpa Pool/Getty Images
Like any longstanding relationship with ebbs and flows, it's possible that one day the duchess and the fashion icon will want to become close again. For that to happen, Markel and Mulroney should make amends, Moore advised. "What the two can do to mend the relationship moving forward is apologize for any unintentional harm caused," she said. "While it appears that there is no real rift or malice between the two former best friends, it's likely that they did feel hurt by one another, even if neither intended harm."
Both women are at fault in some way, Moore added. "Jessica needs to apologize for making reference to Meghan in her statement of apology against the racist allegations, because she unwittingly dragged Meghan into yet another media drama that she likely did not want to be a part of," she said. "Meghan needs to apologize for not having her friend's back, even if she felt like her hands were tied, and she couldn't really respond to the media without backlash." Once they've cleared the air, Markel and Mulroney should make an effort to spend time together again, according to Moore. "If the two can keep their friendship out of the public eye for the foreseeable future, and just work on repairing it without opinions from others, they have a good chance at restoring the closeness they once had," she added.