The Pioneer Woman Lied To You About Cooking. Here's How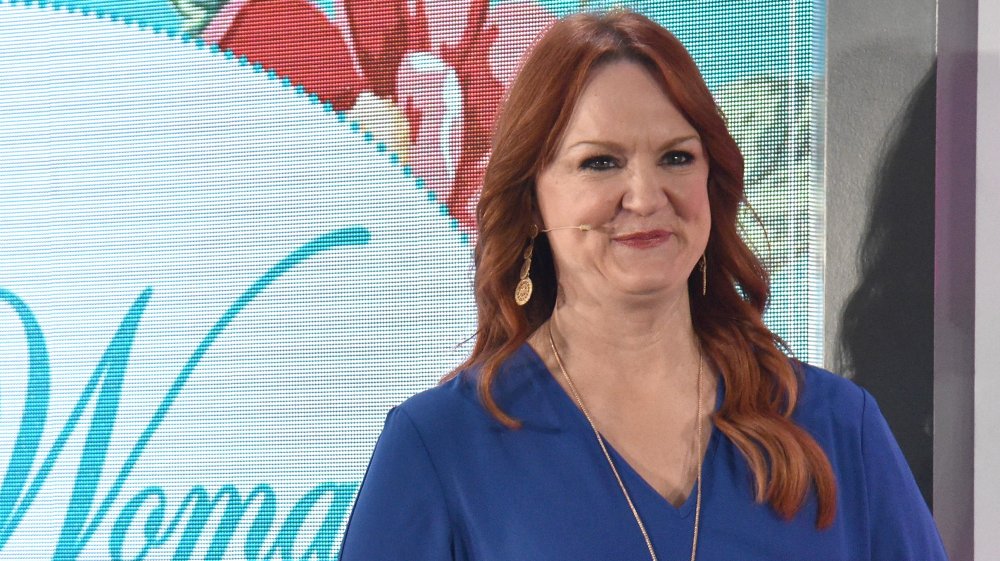 Bryan Bedder/Getty Images
We may receive a commission on purchases made from links.
Ree Drummond, famously known as The Pioneer Woman, has the kind of life most women would envy: a sprawling country ranch, a popular Food Network program, an equally popular website, and an adorable Oklahoma country store/cafe, The Mercantile. Most of all, she has her rep as an expert cook who can teach everyone how to whip up down-home recipes that are delicious, unfussy, and family-friendly. 
But despite her passionate fan base, Drummond does have her critics. Among them are folks skeptical about her sweet-country-gal persona that seems at odds with her million-dollar lifestyle. Some buyers of her exclusive Walmart Pioneer Woman cookware find it less than impressive (reviews of her Clara 20-Piece Gadget Set include "you get a better quality of measuring cups or tablespoon at the 99c store" and "the spoon broke when [my friend] was mixing her cookies"), and not everyone is blown away by her cookbooks. Of The Pioneer Woman Cooks: Recipes From an Accidental Country Girl, one reviewer wrote: "It's not a cookbook. It's an autobiography with far too many photos."
But what really doesn't sit well with foodie fans is the little white lies The Pioneer Woman spins about cooking. It's not that her recipes aren't good (most are) or easy (ditto). But there are times when you look at her creations and wonder: Is someone pulling my leg here?
Ree Drummond's recipes aren't exactly groundbreaking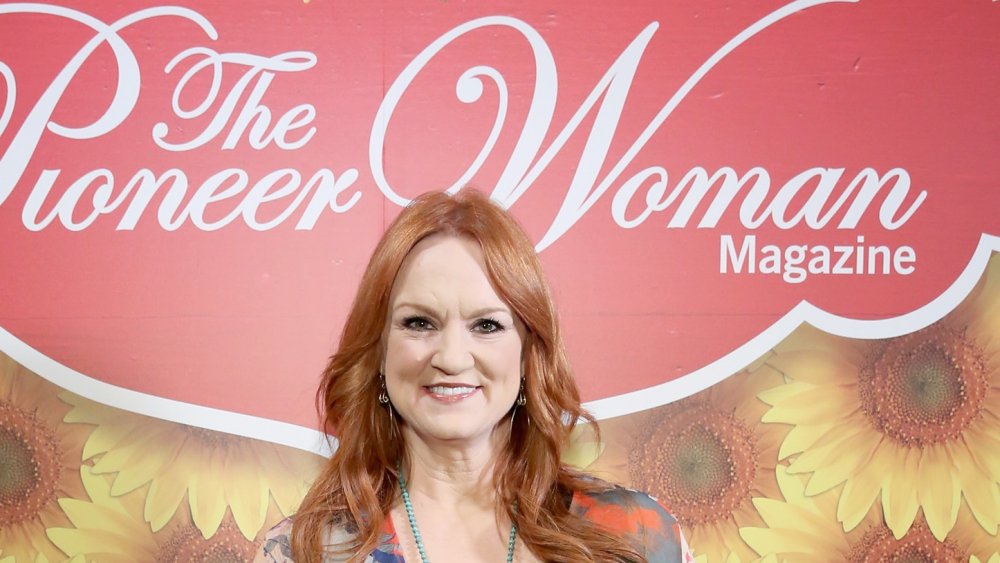 Monica Schipper/Getty Images
Drummond has positioned herself as the authority on country-style cookery. But seriously —  do we really need a TV personality to tell us that cooking apples, brown sugar, and cinnamon will result in homemade applesauce? Or to suggest smothering corn in an ocean of butter and cream for Skillet Corn Casserole? Drummond even resorts to the tired deconstructed-recipe-gift idea with her Berry-Nut Pancake Mix concoction. (It's not just a jar of flour, sugar, and a handful of pecans – it's a jar of stuff tied with a ribbon!) 
Then there's her belief that no kitchen should be without Velveeta. She uses it for everything from her various queso dip recipes to her 7-Can Soup. (Ever seen what's in Velveeta? It's not exactly what you'd call a "farm-fresh" product.) 
Some of Drummond's recipes are more about gimmicky hacks than unique flavors. Her 11-Carton Cake is a basic chocolate cake recipe, made to sound cutesy by using a single-serving yogurt container as a measuring cup. (So why do you need a $31 Pioneer Woman measuring cup set?)
But perhaps the biggest fib is that all the Pioneer Woman recipes come from Drummond herself. A look at the assortment on her website reveals that many of the dishes are contributed by fellow food bloggers. 
Ree Drummond is an unquestionably appealing celeb who helps bring the prairie lifestyle to our kitchens. Just remember that illusion is a big part of the personalities you see on TV.