Viral Ace Family Video Has Fans Concerned For Catherine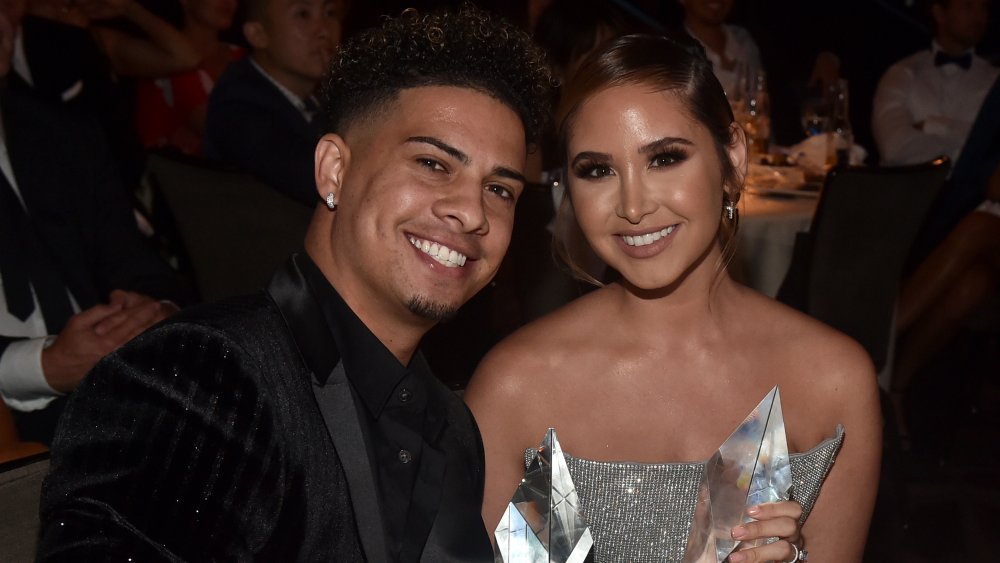 Alberto E. Rodriguez/Getty Images
Popular YouTube family, branded as the "Aces", have found themselves in hot water once again after an unedited YouTube video hit the internet. Former NBA basketball player Austin McBroom and his wife Catherine Paiz have branded their channel as family-friendly by covering topics like pregnancy, parenthood, and the occasional prank. But this recent video shows another side that the family likely didn't want to make public.
It starts with McBroom holding their two younger children while his wife holds the camera. "God. My hair looks f*cked up. I will not film like this. So just go," he says as Paiz relents and situates herself, as noted by Daily Dot. Appearing to swear in front of his children and aggressively speak to his wife, McBroom rubbed a lot of fans the wrong way. Other subscribers noticed that the couple's oldest child simply moves into their opening line without reacting to the seemingly abrasive interaction. According to the outlet, fans noted that Paiz's eyes look "so sad," while another commented, "I truly feel bad for her and I hope she's okay."
The Ace Family is no stranger to controversy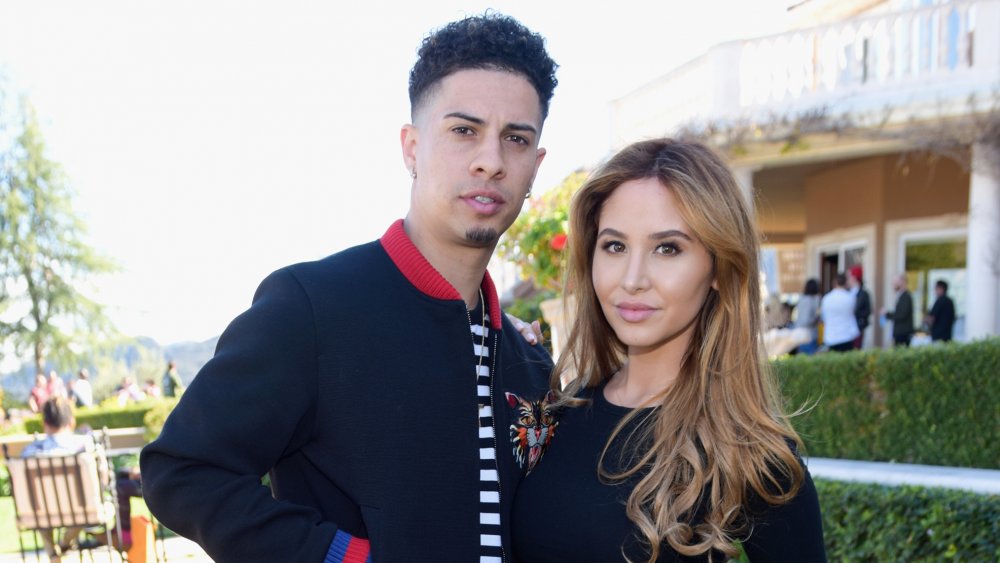 Tara Ziemba/Getty Images
Beyond berating his wife, McBroom also found himself in the midst of a rape accusation in 2019. Beauty vlogger, Cole Carrigan, accused the former NBA player of raping his friend while he was on vacation in Miami, according to E! Online. He allegedly paid a vlogger $500,000 to keep it quiet. "If you have not heard, I have recently been a victim of extortion defamation and slander. I knew this was a cold world but never did I foresee something this disturbing upon me," he said in his statement at the time. The vlogger he allegedly paid said of the situation, "Dude asked me how much did the Ace Family [pay] to not make the vid, I said $500k sarcastically. Truth is the woman I planned on interviewing went MIA," he claimed.
Making matters worse, McBroom left some controversial responses to comments made by his channel's subscribers. After fans had noticed that the family missed a scheduled video, the father of three clapped back with, "Some of y'all are ungrateful for free content. Some of y'all should be charged every time you watch someone's video. Idk why y'all think [it's] just so easy to make videos everyday or every other day. If it was so easy everyone including yourself would be doing it" (via Insider).
Paiz has yet to comment on either situation.