This Genius Hack Makes Wearing Dark Lipstick A Breeze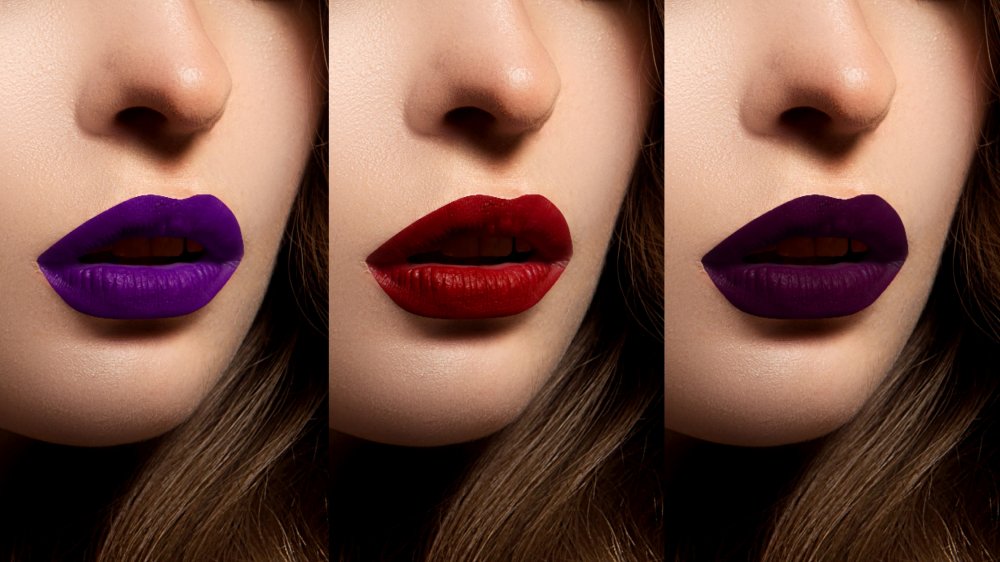 Shutterstock
Rocking a dark lip oozes confidence. Although fire engine red lipstick is a classic, it's fun to switch up your style from time to time and go for colors that will get everyone's attention in a different way. From deep burgundy to fun shades of purple, dark lipstick adds a level of mystery to your look and makes a bold statement at the same time. Depending on the shade that you choose, dark lipstick can bring out your best facial features. It's all about finding the right shade that compliments your skin tone and eye color (via Cosmopolitan). You won't regret trading in your staple red lipstick for a darker, more daring shade.
But sometimes, after wearing dark lipstick for a while, the color may start to fade and your natural lip color will pop up in certain areas. What's worse is that there is a huge contrast between your bold lipstick shade and your natural lip color, making your problem super obvious! Luckily, there's a cool trick that will help you avoid that and make your lipstick stay put.
Blend in red lipstick in the center of your lips for a more natural look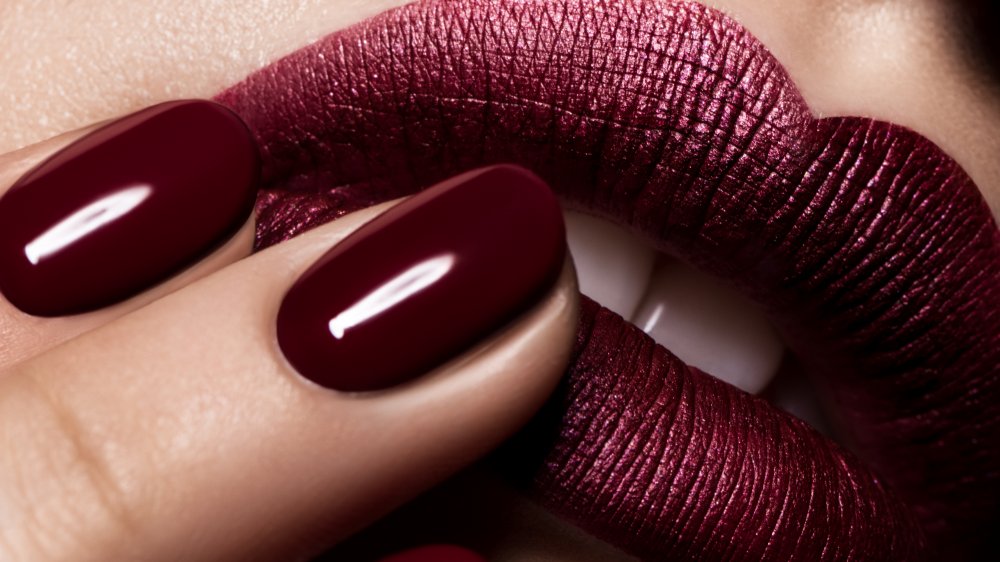 Shutterstock
If you've worn dark lipstick before, and found yourself getting frustrated at your natural lip color awkwardly showing through, this makeup trick is foolproof. Use red lipstick to to give your lips a natural ombre look. After applying dark lipstick in the color of your choice, add a dab of red to your inner lips. Then, blend it in. Doing this will make the eventual color fade a lot less harsh (via StyleCaster)
Here's another secret. Before you apply your lipstick, you should always exfoliate and then moisturize your lips so your lipstick glides right on. Not only will this make your dark color last longer, it'll get rid of any flaky skin (via Byrdie). Now that you've perfected your dark lip, you can get more creative with your overall makeup look. Don't be afraid to experiment with colors you've never tried before!