What It Looks Like Inside Christina Anstead's Pantry
Every busy parent knows the pantry can be the bane of a family's existence. When you're in a rush in the morning, finding breakfast and snacks for the day, quickly, is essential. That's why we are super impressed with HGTV star Christina Anstead's super-organized pantry. Although, the mom of three admitted on her Instagram that this storage area wasn't always as put-together as it is now.
"I treated myself to an early Christmas present- ORGANIZATION," Anstead shared back in December of last year. "Since our baby boy came into our life our home has become clutter city ... especially my pantry and closet...." Since she's Christina Anstead, she enlisted some professional help, and the results would make anyone envious. The mama added in here Instagram post, "I have found so many things I forgot existed and I feel happy when I look in these areas now."
Christina Anstead realizes her perfect pantry might not last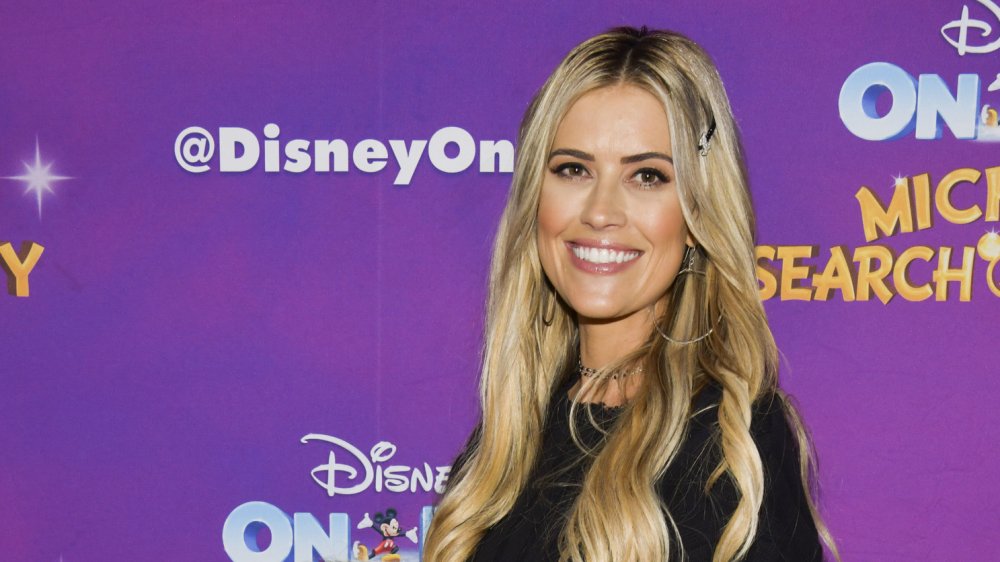 Rodin Eckenroth/Getty Images
About the organization her pantry featured post-rehaul, Anstead told Us Weekly, "Everything's labeled now, it says 'chips' and 'snacks' — whatever [the kids are] looking for, it's easy to find." But this area of the kitchen wasn't always so user-friendly, Anstead acknowledged, adding, "Before we were like rummaging through there. Honestly we found stuff I had no idea was in there."
With three kiddos — Brayden, Taylor, and Hudson — the Christina on the Coast star says she is fully cognizant of the fact that her dream pantry might not always look so lust-worthy. But as she told Us, there is some hope: "Taylor at least can read so she knows where to put things, but we'll see what happens." She added, "I have a feeling it might get a little messed up."
Oh well. Such is the plight of any parent — at least Anstead can enjoy the labels and organization for a while. And having a system makes the pantry easy to tidy up after the family ransacks it!