The Reason Michelle Phan Dropped Out Of Art School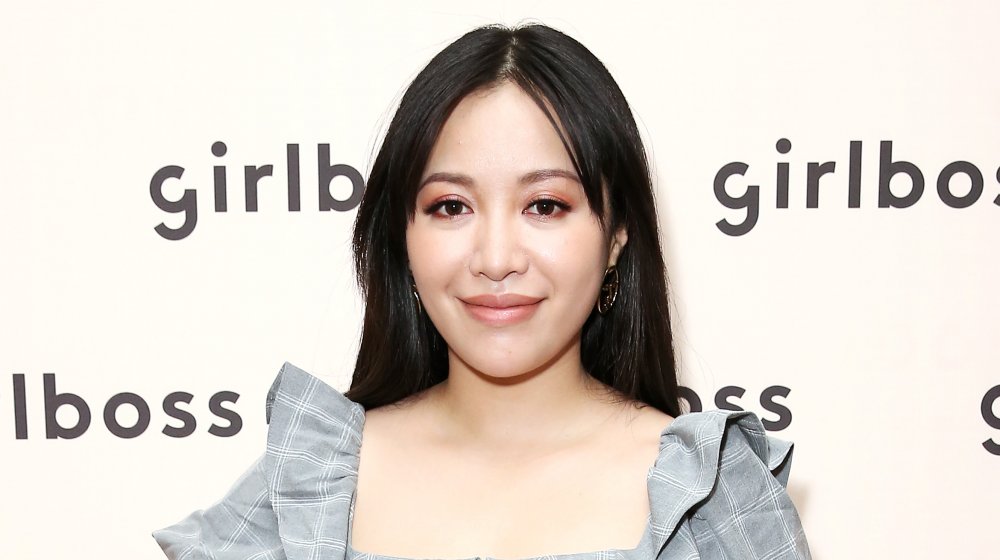 Rachel Murray/Getty Images
Michelle Phan has an incredible success story, going from YouTube beauty vlogger to the owner of a company valued at $500 million before the age of 30. As the savvy businesswoman explained at the second annual Forbes 30 Under 30 summit, "I didn't have a roadmap, I just did it because it was meaningful to me and I wanted to disrupt the beauty industry." Her humility makes Phan's ascent even more impressive. She simply spotted an in, took it, and never gave up. As Phan succinctly explained, "I thought, if [YouTube] is going to be the global television of the future, I need to build my brand here."
Her very first video, shot on a webcam and uploaded in 2007, generated thousands of views within its first week, leading Phan to realize, "I'd found my calling." Collaborations with the likes of Lancôme and L'Oreal soon followed, which naturally led to the creation of Phan's own company, Ipsy, a beauty sampling service launched in 2011. It's funny to think that if Phan had stayed on the path she was originally on, and continued with her art degree, then Ipsy and everything else may never have happened.
Michelle Phan struggled to make ends meet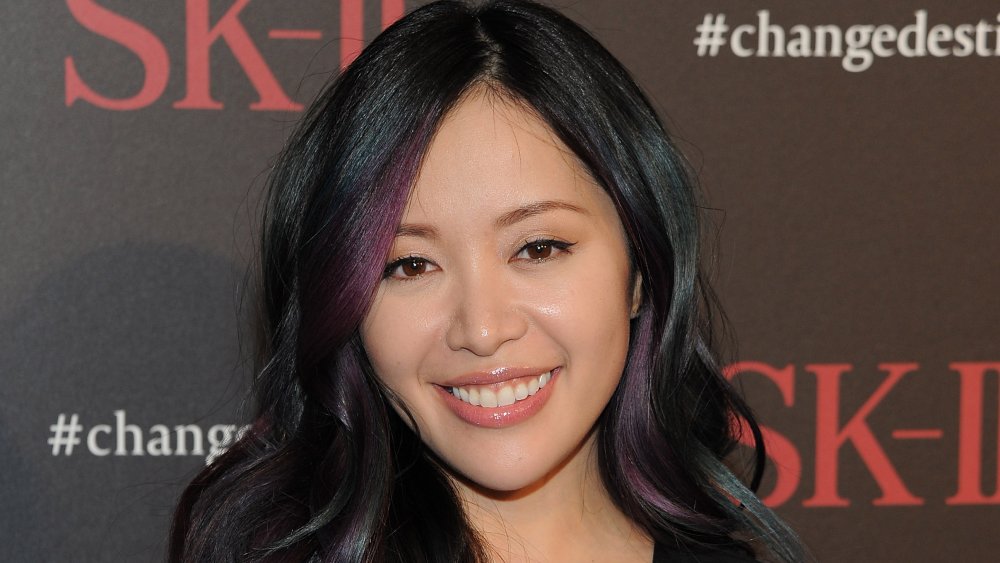 Angela Weiss/Getty Images
Most long-time fans of Phan will know she didn't have the easiest upbringing. As Mashable notes, her father was a degenerate gambler and left when the beauty vlogger was just six years old. Her mother met a new man, but his controlling nature forced the duo to leave even though they barely had enough money to eat, since the Vietnamese immigrant worked as a nail technician at the time. Even so, in 2007, the influencer somehow managed to scrounge up more than $10,000 from her family to attend Ringling College of Art and Design in Florida.
The intrepid student waited tables at a high-end restaurant in Sarasota, explaining that if she was going to "bust her balls for tips," it would have to be where the wealthy people went to eat. She was 19 years old and, although Phan did everything she could to survive, when the second semester began, she couldn't afford her tuition and had no credit to take out a loan, leaving her with no choice but to drop out. Thankfully, everything obviously worked out more than okay for her. And, as Sarasota magazine reported, Phan actually ended up receiving an honorary doctorate degree from Ringling in 2014.