What You Need To Know About Tinted Skincare Products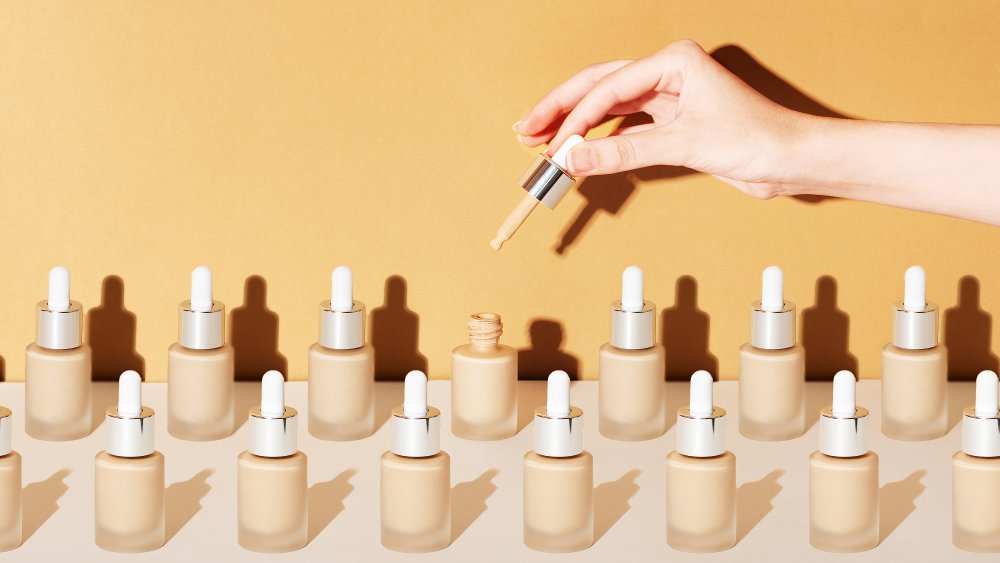 Shutterstock
With many of us still at home going from working to exercising to relaxing, the no-makeup-makeup look has taken off. Making your routine more versatile and easy, using products that double as skincare and makeup has some amazing benefits. If you're over the super heavy, caked-on look, using tinted skincare products can give you the dewy, fresh-faced vibe you're after.
You can be any age with any skin type and use a lightweight, tinted moisturizer to even out your skin tone while softening any redness or blotchy spots, as noted by Gwyneth Paltrow's Goop. Furthermore, many of these products come with SPF, thereby offering valuable protection for your skin. However, tinted moisturizer won't offer heavy coverage, if that's what you're looking for. When it comes to spot treatments, you're better off using concealer for blemishes. According to Goop, you can start by putting your tinted moisturizer on, then following up with concealer and patting gently until it blends.
Simplifying your beauty routine and letting your skin shine through, tinted moisturizer can take the place of foundation while hydrating and protecting your face — a win-win indeed.
Tinted skincare products provide a hybrid of beauty and wellness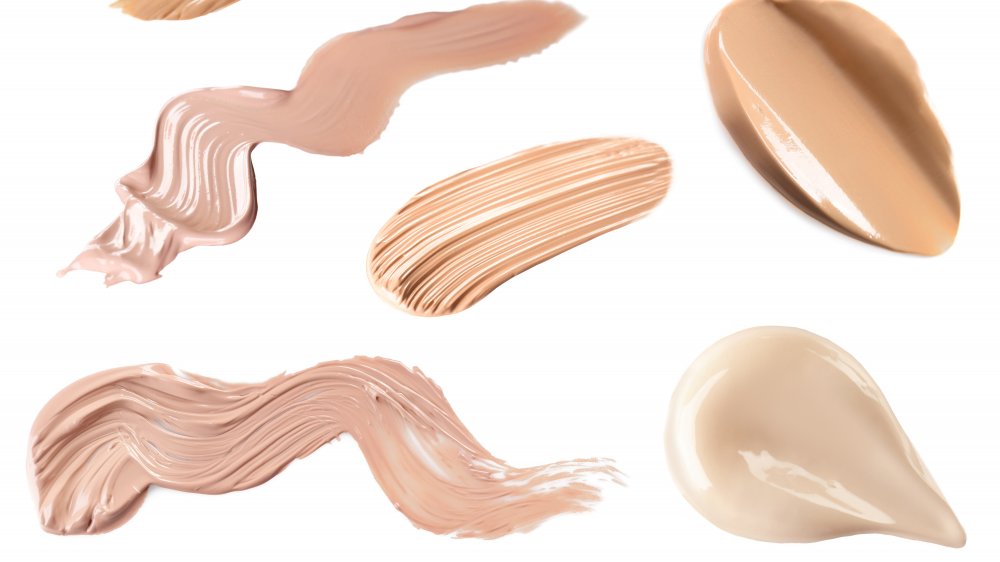 Shutterstock
Serums, creams, sunscreens, and moisturizers now all come in tinted varieties. This shift to more natural-looking, effective beauty products comes as no coincidence. Celebrity makeup artist Katey Denno told The Zoe Report, "Brand founders are responding to the pendulum swing away from the heavy foundation looks that have dominated Instagram for the last too-many years. Formulators have been able to really up the ante when it comes to creating great texture, long-wear, and spot-on color-matching in good-for-your skin, sheer formulas."
If you're looking for more coverage than a tinted moisturizer, try out a serum foundation. Repairing, protecting, and covering, these products are buildable while still allowing your skin to breathe (via The Zoe Report). By adding these types of products to your routine, you don't have to combine your facial oil with your makeup to get a moisturized palette. If you struggle with flaky patches, tinted serum might be your favorite makeup bag addition. However, using a serum with a high amount of hydrating properties can overwhelm oily skin. Make sure to steer clear of heavy formulas if this is your skin type, and avoid products that contain silicon if you plan to wear it during a workout, since this can clog pores. 
This latest skincare craze may be here to stay with its long list of benefits and beautiful results.