Here's Why Trump Is Fuming Over The Next Debate Moderator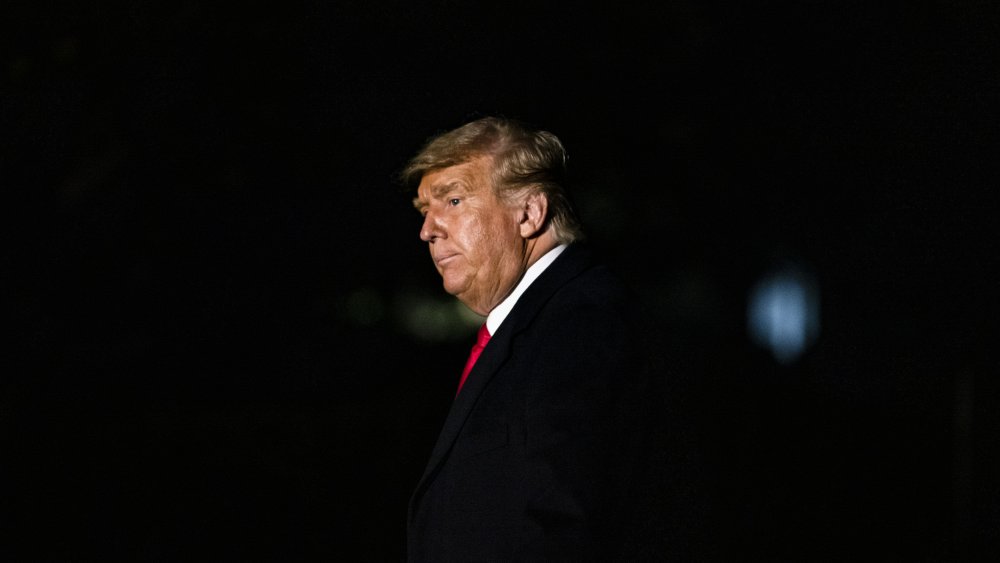 Samuel Corum/Getty Images
Donald Trump is not happy, to say the least, about the final debate moderator Kristen Welker, and it seems to be because he thinks she's biased against him. In a tweet on 10/17, he said about the NBC News White House correspondent, "She's always been terrible & unfair, just like most of the Fake News reporters, but I'll still play the game." At his rally in Arizona, he called her "a radical Democrat" who has been "screaming questions at me for a long time" (via Vanity Fair). 
The debate over the fairness of Welker has raged on Twitter with Newt Gingrich tweeting "Savannah Guthrie's bias against President Trump will probably be exceeded by Kristen Welker's bias at the next debate. Her family gave [sic] thousandds of doillars to Obama, Clinton and Biden. She registered as a Democrat. Her family spent Christmas with the Obamas at the White House."
And others have come to her defense, including other journalists like Kathryn Watson, White House reporter for CBS News who tweeted "Kristen is one of the toughest, fairest reporters you'll ever meet. And this is America — we don't speak for our parents' politics. My dad worked for the Energy Department during the Reagan administration. Does that mean I'm disqualified from being a reporter? Heck no."
The debate moderator isn't the only concern for Trump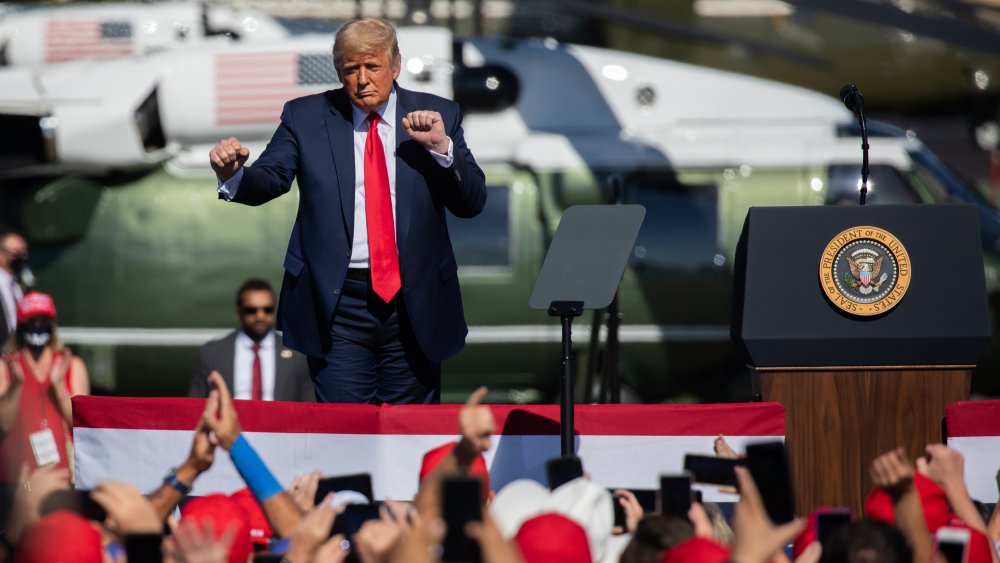 Caitlin O'hara/Getty Images
Welker has been working in the news business since 1997 as an intern with NBC, and she won an Emmy award for her work covering the 2010 midterm elections, and her presence as the moderator isn't the only thing the Trump campaign isn't happy about (via Philly Voice). Welker will be asking questions about these six topics: fighting COVID-19, American families, race in America, climate change, national security and leadership. According to Variety, "the Trump campaign argues that the final debate should be focused on foreign policy."
And the moderator and topics are not the only of Trump's concerns about the debate, since the upcoming event will include muted mics when it comes time for the other candidate to deliver their opening response to a question (via PBS) thanks to how much the two candidates interrupted each other in the first debate.