Here's How Gal Gadot Really Stays In Shape
Emma Mcintyre/Getty Images
Gal Gadot may be best known for her role as Wonder Woman, but one thing we also can't help but applaud her for is the way she completely changed her lifestyle in the lead up to her breakout role.
The superhero actor was committed to looking strong for the role, so much so that she admitted on Live With Kelly and Ryan that she worked out for six hours every single day for six months straight to get there. "I did two hours gym work, two hours fight choreography, and one and a half to two hours horseback riding, which is super hard," she told hosts Kelly Ripa and Ryan Seacrest. And it paid off. 
As a result of her training, the star revealed to Glamour that she gained "about 17 pounds" of muscle. "I feel so much better now," she told the publication. "When you feel strong, it changes everything — your posture, the way you walk," she continued. 
Gal Gadot favors weights and focuses on the exercises she loves doing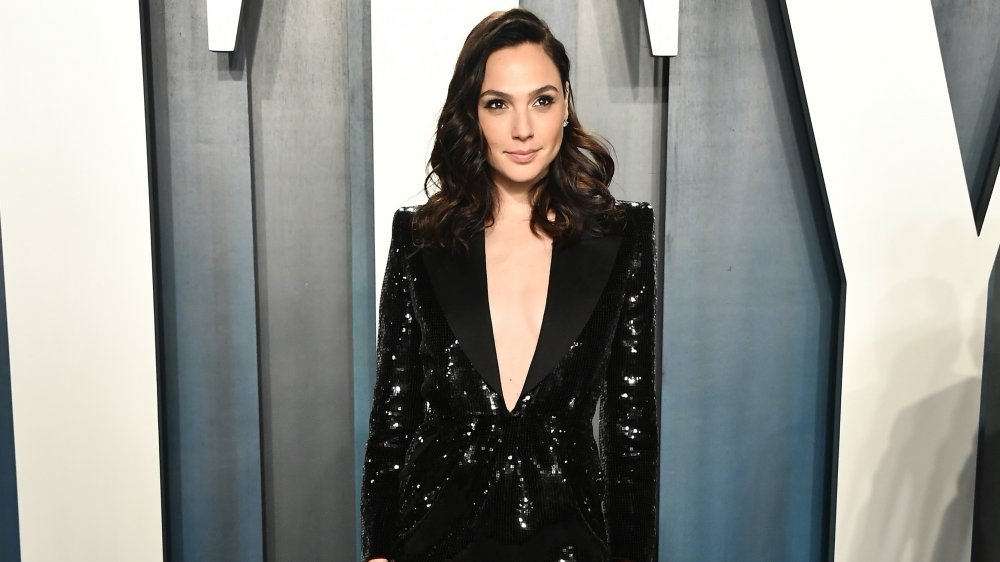 Frazer Harrison/Getty Images
Wonder Woman's leading lady seems to especially favor weights. "I do cardio, but I don't like it as much. I'd rather do weights," Gal Gadot admitted to E! Online. Her preferred weight-based workout? TRX bands — "because everything's working your whole body." 
She also likes to mix things up and tends to focuses on the things she likes doing, rather than the things she has to force herself to do (who else can relate?). "I just keep active— everything that's challenging me, everything that I feel like doing," she told E! Online. Paddle-boarding, for example, is one of her favorite things to do. "I really love the ocean and there's something meditative about paddle-boarding," she revealed to Harper's Bazaar. "It's also very good for your body; it's great core work and good for your arms." Ultimately, it's all about having a positive attitude towards exercise while staying active.