Melania Trump Just Cancelled Her Campaign Rally Appearance. Here's Why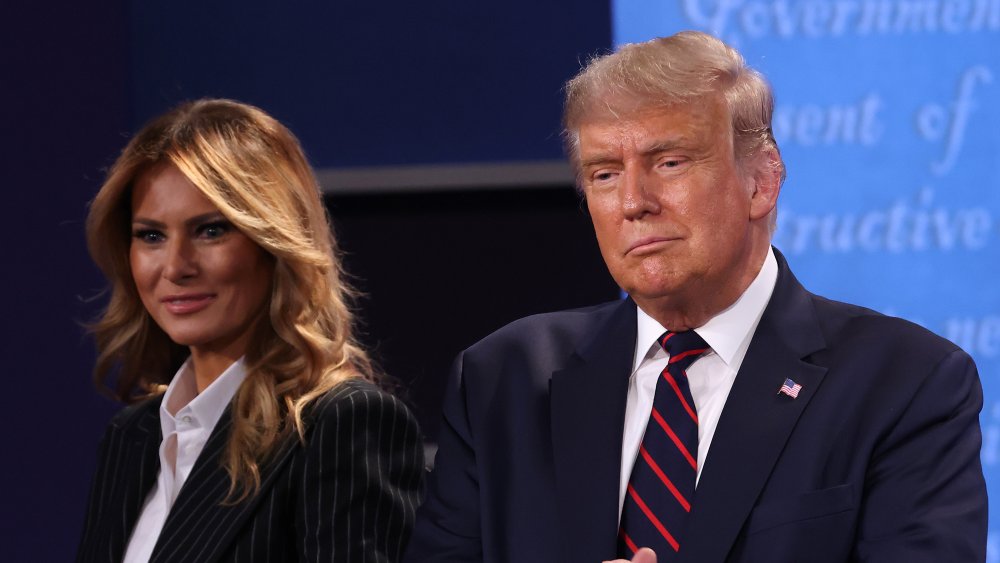 Win Mcnamee/Getty Images
We haven't really seen much of First Lady Melania Trump since the campaign season began. That's not expected to change anytime soon, even if the 2020 election is just two weeks away. Stephanie Grisham, Trump's chief of staff says that while she might be improving after her recent bout with coronavirus, "Mrs. Trump continues to feel better every day following her recovery from COVID-19, but with a lingering cough, and out of an abundance of caution, she will not be traveling today." Someone close to the first lady also told CNN that Melania Trump "did not offer options for another campaign appearance, at a rally or otherwise. Let's put it this way, there was no discussion of a rain date."  
It's not yet known whether she will be at Thursday night's debate, which takes place in Tennessee.
Melania Trump blogged about her battle with COVID-19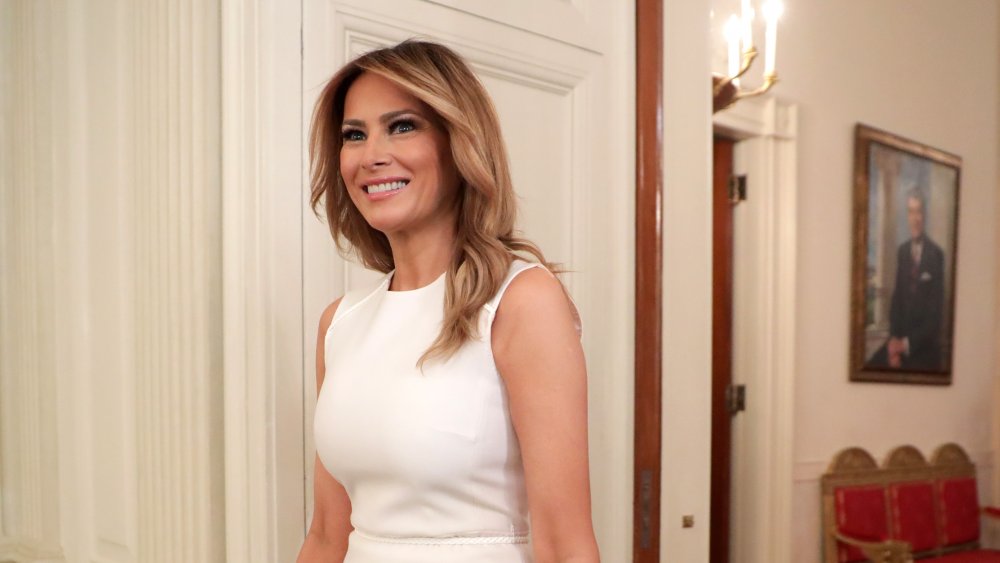 Alex Wong/Getty Images
Melania Trump chronicled her battle with COVID-19 in a recent blog post, saying, "I was very fortunate as my diagnosis came with minimal symptoms, though they hit me all at once and it seemed to be a roller coaster of symptoms in the days after. I experienced body aches, a cough and headaches, and felt extremely tired most of the time. I chose to go a more natural route in terms of medicine, opting more for vitamins and healthy food." It was also during that time that she revealed her son Barron had also tested positive for COVID-19, and that "he is a strong teenager and exhibited no symptoms."
Social media was divided over her announced decision to stay in. One Twitter user said: "hoping she's ok. thinking the first lady should have access to a doctor, and/or team, just like the President. thinking, if necessary, they'll give her the same meds they gave her husband." Another said: "My sister was dx 8-9 weeks ago, her cough is gone, but her heart symptoms have not. I want her out of The People House, but will pray for her wellness." Others pointed to a cover up: "So she's still sick, and the one who went to the hospital feels better than ever?? Something doesn't add up..."