The Strange Reason Dolly Parton Likes To Spend Time In Cemeteries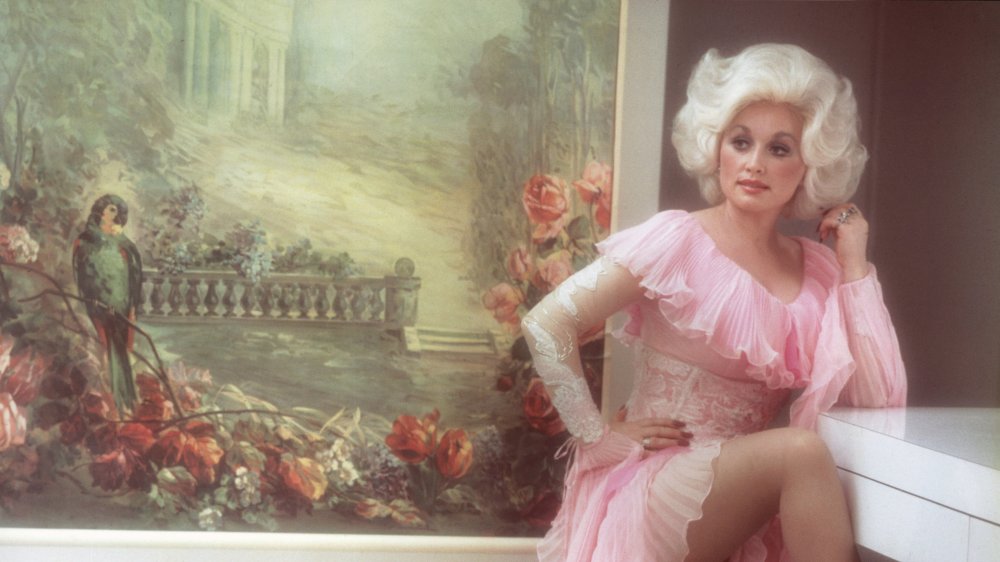 Ed Caraeff/morgan Media/Getty Images
In 1977, the same year that Dolly Parton recorded her first Top 10 pop hit, "Here You Come Again," the country legend wrote "To Daddy," a song destined to become a chart-topping feather in another country goddess, Emmylou Harris's, cap (via Wide Open Country and CMT).  
Maybe she wrote it in a cemetery. It was, after all, in 1977 that the Parton drove along country roads with Rolling Stone's Chet Flippo, and suggested that they conduct their interview in a graveyard. "I love cemeteries, they're so quiet, you know, people are dying to get into 'em." Parton joked to Flippo, explaining, "Really, I write in cemeteries a lot; nobody bothers you there." Flippo and Parton didn't wind up picnicking at the graveyard in question, due to the graveyard's caretaker and his "100-decibel ride-a-mower." But Parton had clearly impressed Flippo so much that he included their near-visit to the graveyard in his piece. 
Dolly Parton insists her graveyard-visiting habit isn't "morbid"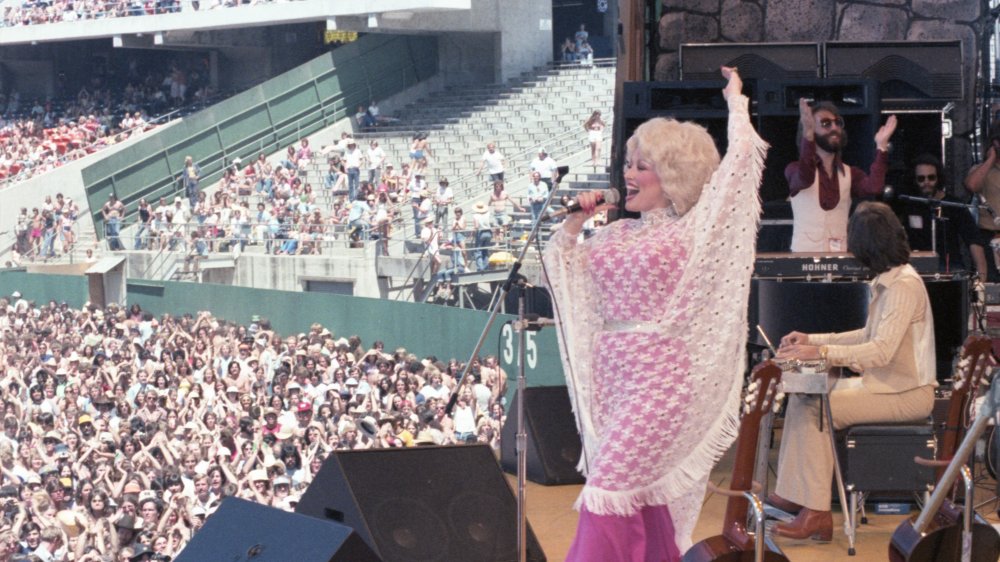 Richard Mccaffrey/Getty Images
Seven years later, country star Dolly Parton was the buzz of the town, again. Her hit single, "I Will Always Love You"  (the one that even Elvis wanted, but that Whitney Houston got) topped the country charts for the second time, making Dolly Parton the first artist to clinch the number one spot, twice with the same track (via Stereogum). 
On June 27, 1984, when she sat down on the set of Good Morning America, Parton glowed. She was sporting a platinum blonde fro, bold pink makeup, and a green, lace-accented dress that made her look a little bit like John Wayne's love interest in a country-western. Her interviewer must have read Rolling Stone. "Is it true that you write sometimes in cemeteries?" he asked her. Dolly Parton didn't skip a beat. 
"But that's not a morbid thing," she insisted, explaining, "I don't go there just to hang out with the dead, the dead don't scare me ... it's the living that's got me frightened." Dolly Parton told Good Morning America that she frequented cemeteries for inspiration. "I love to go sit under trees and things, and I walk around and I read the stories and I get a lot of ideas of lives ... I just kind of sit there, and ideas come ... and I don't think that's weird, do you?" Parton asked, gently, adding, "I don't hang out there at night."