Susan Boyle's Bittersweet Connection With One Of Her Most Famous Songs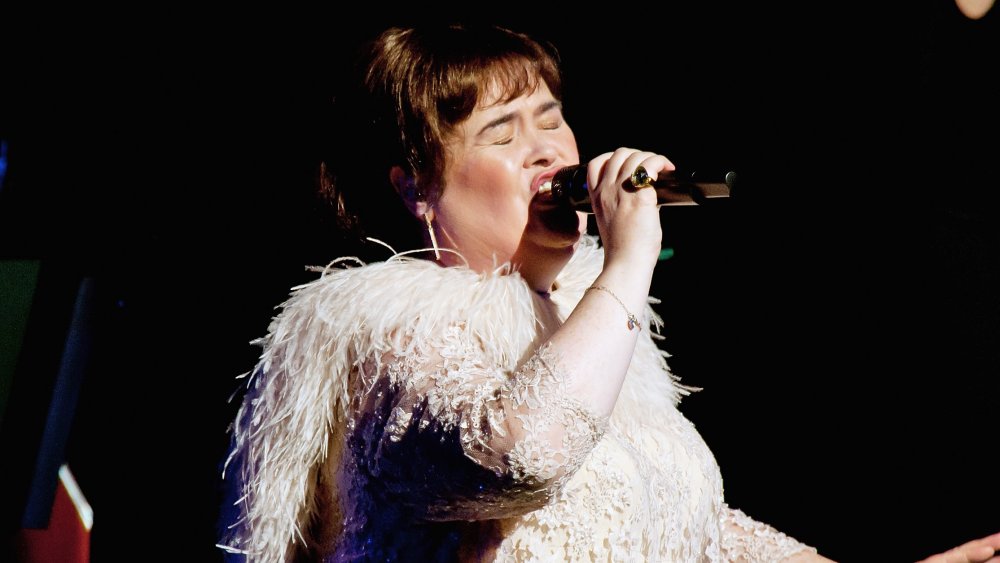 Doug Gifford/Getty Images
There's a good chance that you first heard of Susan Boyle when the singer, then 47, blew everyone away at her Britain's Got Talent audition back in 2009. After her slightly awkward introduction to Simon Cowell and the other judges, her pitch-perfect performance of the song, "I Dreamed a Dream," from the 1980s musical Les Misérables showed everyone just how deceptive snap judgments and first impressions can be. But did you know that Boyle's connection to the emotional tune runs deeper than the simple fact that it's a perfect match for her vocal range? 
Boyle has continued to perform the song live to this day, and it's remained deeply meaningful to her. As the singer explained to People in 2019, "[The song is] something I can relate to ... It's about a lady who, more or less, was left on her own with nothing. Lots was taken away from her and she had to rebuild her life again." Boyle then revealed why she could relate to this message of rebuilding one's life from scratch: "I started off having a hard time and things have become brighter and better."
Let's dive deeper into the bittersweet connection Susan Boyle shares with one of her most famous songs.
Susan Boyle's bittersweet journey to musical success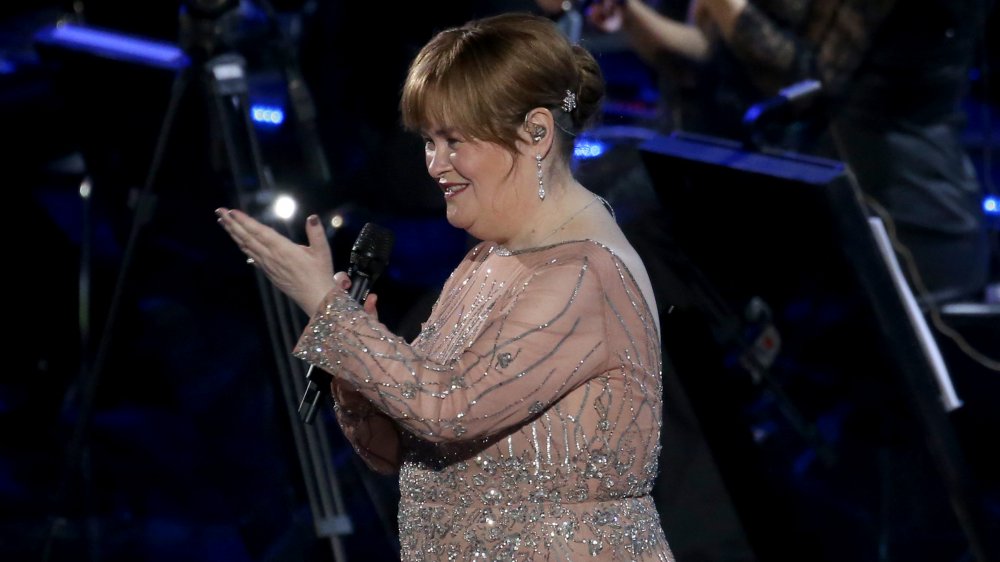 Franco Origlia/Getty Images
In the musical Les Misérables, the song "I Dreamed a Dream" is sung by a down-and-out Fantine, who's been fired from her job and, left with no clear way to support herself and her child, sells her hair and turns to sex work. While Susan Boyle herself hasn't faced such an extreme battle, she has still struggled in both her life and career. 
Prior to her big Britain's Got Talent break in 2009, Boyle struggled financially as she tried to make it as a singer for over a decade, finding little success. She also mourned the deaths of her sister and mother. Additionally, Boyle felt misunderstood throughout much of her life. After being deprived of oxygen at birth, experts claimed she had brain damage, which manifested in learning difficulties, for which her peers bullied her. It turns out, however, that this medical opinion was inaccurate. In fact, she was finally diagnosed with Asperger's syndrome in 2013. "Misdiagnosing the disorder," the Autism Awareness Centre explains, "prevents patients from receiving proper treatment and learning important skills for success in social settings, school and relationships." 
Still, Boyle persevered and felt "relieved" about her later-in-life diagnosis. She's now a two-time Grammy-nominated, three-time Guinness World Record-holding international sensation with over 25 million record sales and more than 227 million audio streams. Not to mention, Simon Cowell is also moved by her most famous cover, telling People, "Every time she comes on, particularly that song 'I Dreamed a Dream,' I get goosebumps."